Home
»
diecast
,
Mattel Disney Pixar CARS
,
Uncategorized
Mattel Disney Pixar Diecast CARS: SDCC: Rescue Squad Mater – The Review
Um, it's pre-formatted for fun.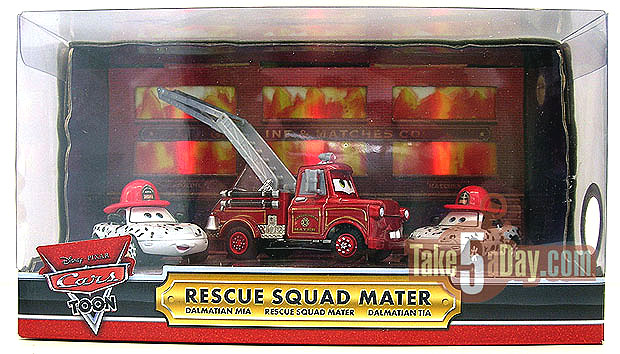 But hey, what's the fun of CARS stick inside a blinking box?
Let's crack it open. You do need a mini screwdriver to loosen the plastic electronics covering.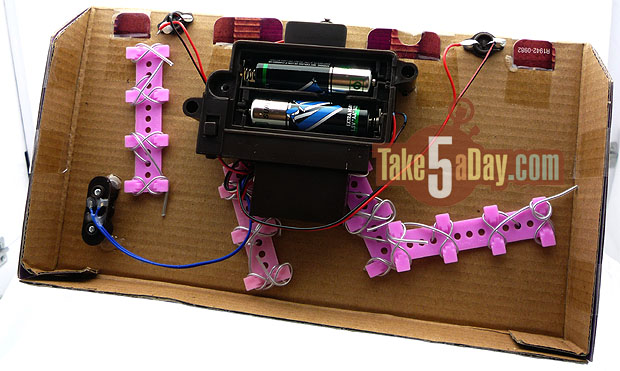 More complicated than a 1962 V8 …
Sadly, after removing the twist ties (pink) that hold the three CARS, I borked the electronics so now just a cardboard box … so if you want it to keep working, tread carefully.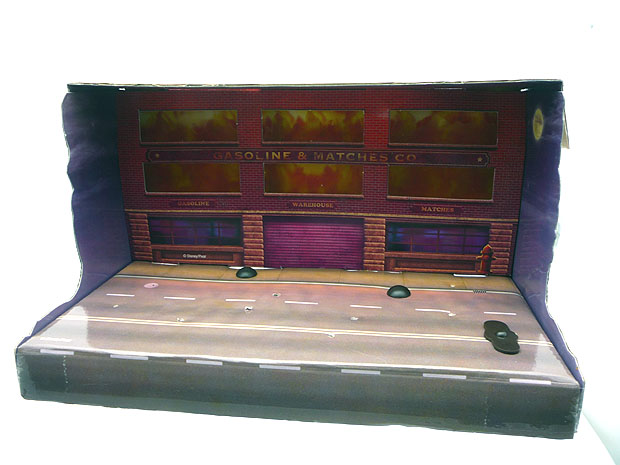 Still nice but not as nice.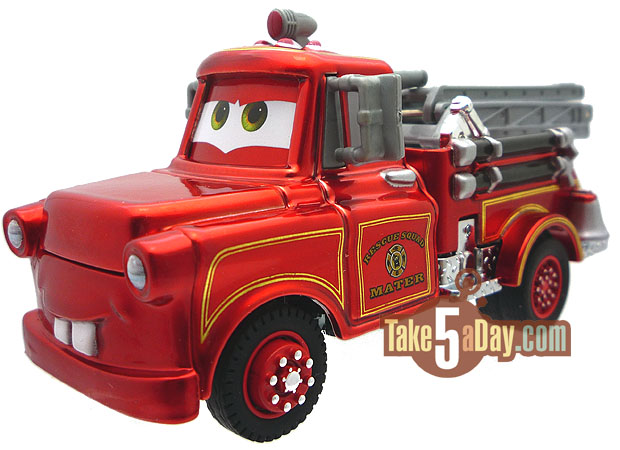 Not much to quibble about here – just perfection.
This is only the beginning …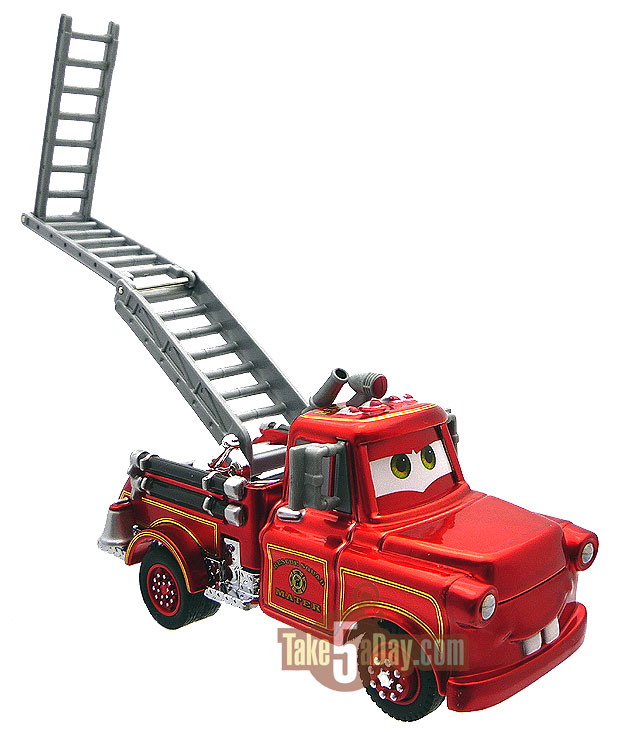 Twist & Shout …

REALLY, UP, up & away … the ladder turntable does not turn – only the ladder extends. The fire hose does move forwards & backwards but does not turn. I think SDCC Rescue Squad Mater wins the longest extension category … too tired to make a joke here.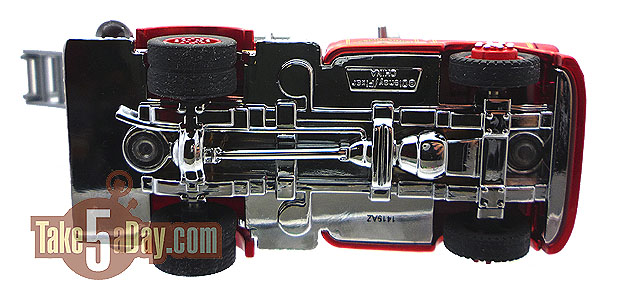 And of course, 6 "real" rubber tires.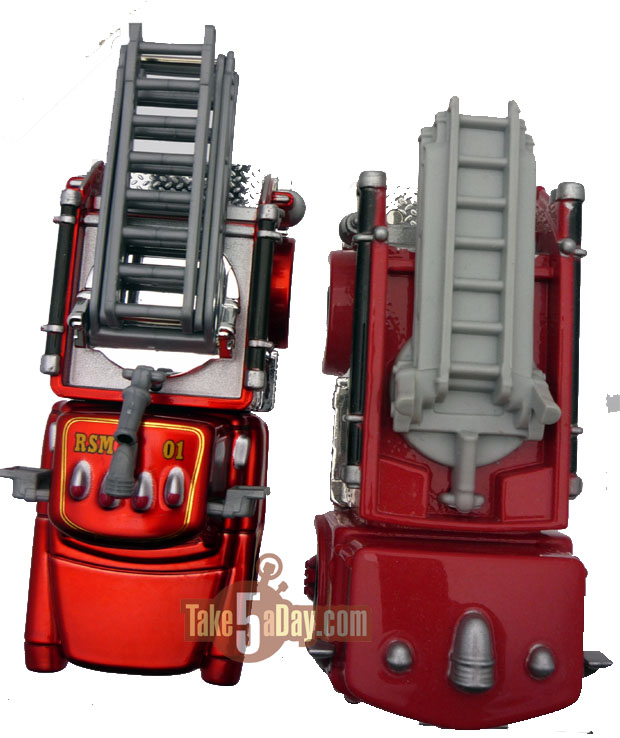 Battle of the fire engines …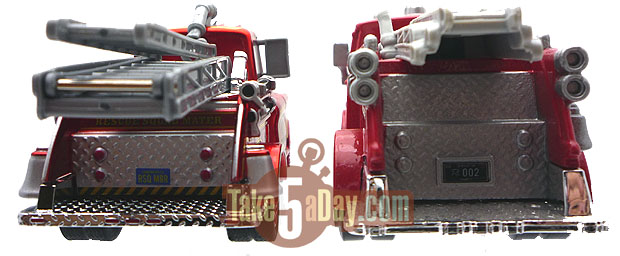 Detailing on RS Mater – AMAZING!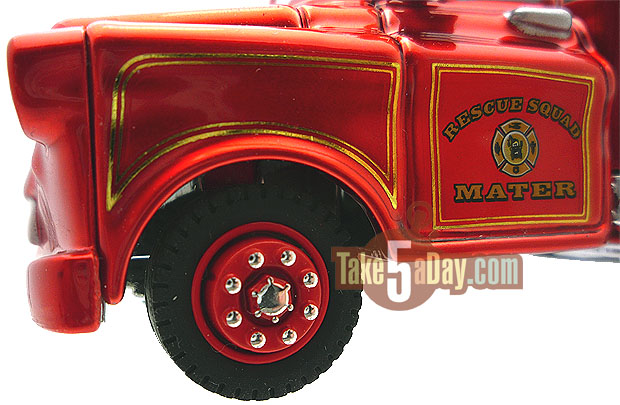 And the Dalmatian Twins – nice – luminescent though not Ransburg …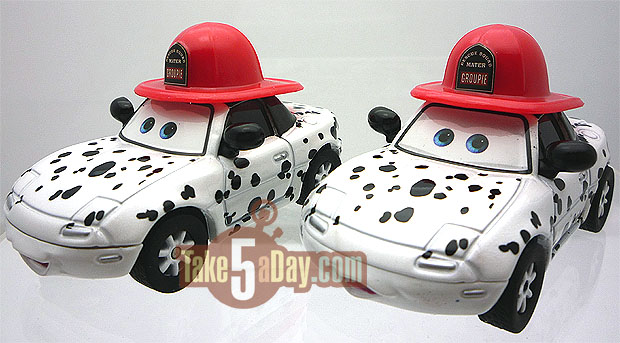 Compare.

And of course, real rubber tires also.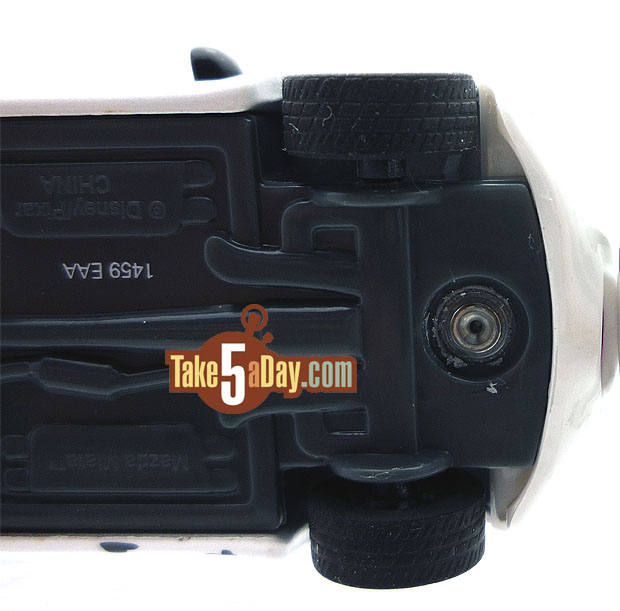 For those who missed the hand carried version … you can pick it up on Mattycollector.com (without a server failure) next Monday at 9 AM Pacific time.
The best of show 2009 – Rescue Squad Mater.


metroxing

29 July 2009

diecast, Mattel Disney Pixar CARS, Uncategorized


81 Comments