Home
»
Advertising
,
Film
,
Internet
,
Marketing
,
Retail
,
Toys
,
TV
Disney Pixar CARS: Beware McQueen With Hair Shoes – Recalled!
I know these look like counterfeit but they are apparently real licensed products …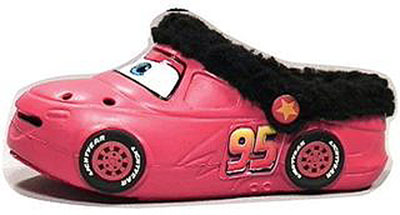 And no, the crime isn't against common design decency but that it's that the tires come off and kids can choke on them …
So, you don't have to admit you bought one of the 73,000 pairs here but please bring them back in a plain wrapper to WM.
"The children's shoes were sold from September 2008 to this March in infant sizes 4 to 6 and toddler sizes 7 to 11."
Thanks Jeaks.