Home
»
Advertising
,
collecting
,
diecast
,
Film
,
Marketing
,
Mattel Disney Pixar CARS
,
Retail
,
Toys
,
TV
Disney Pixar CARS: A Visit to the Disney Store
It's a little left turn from the outskirts of canonocity to the Disney Store but not too far off the beaten path …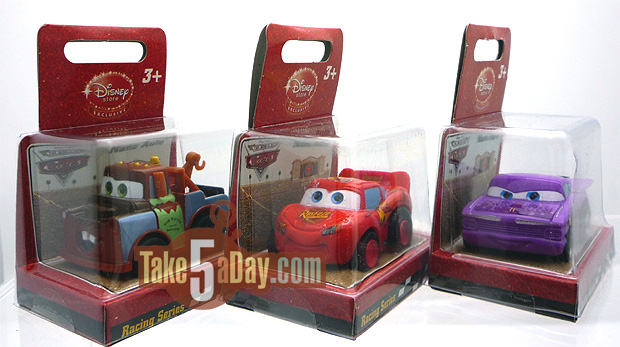 Penny racers! $2.50 each but if you buy 3, you get a 4th so a little cheaper than Mini's though you can't look too closely 🙂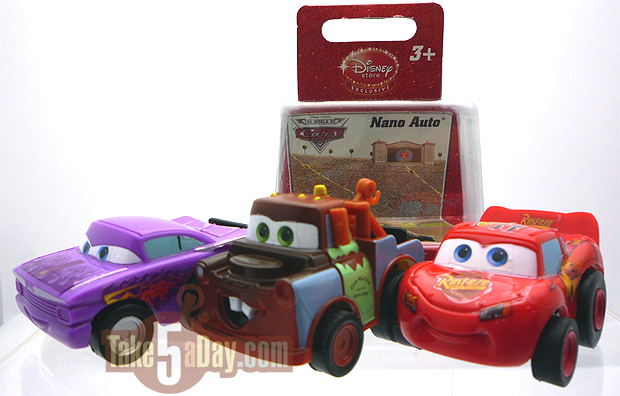 Though Disney Store doesn't call them Penny Racers but NANO AUTO.
Not sure there's more than these three but that's all I saw.
The pullback feature works pretty nice so kids and pets will enjoy them … 🙂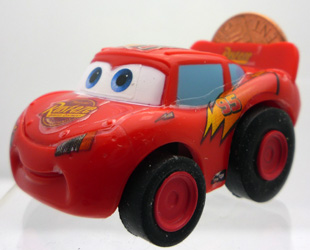 Again to damn it with faint praise – it's Disney Store quality!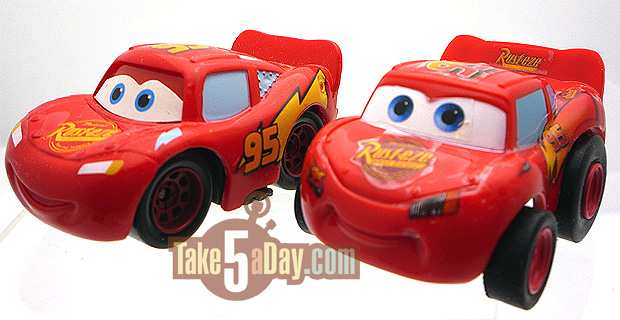 And of course, if you compare it to Mattel's Mini Adventures McQueen … um, the best thing you can say is that you won't feel bad when it goes flying off a table or smashes into your wall. Speed – good. Design – Um, it's red!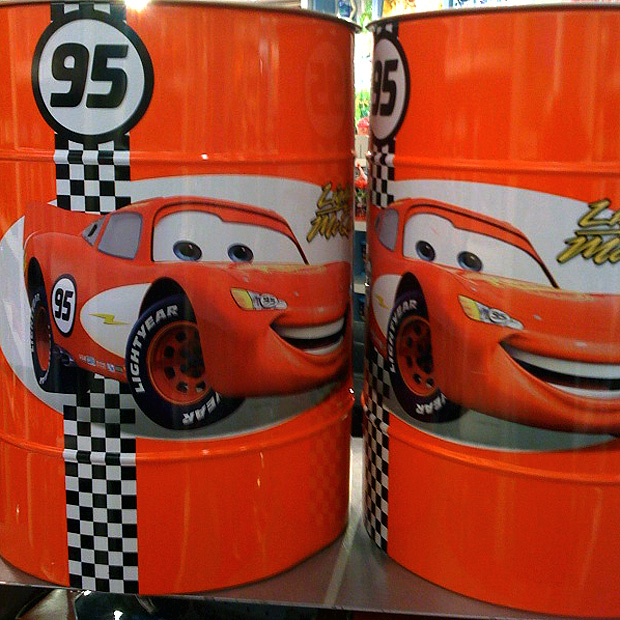 You can also pick up a mini CARS metal can – a short garbage can or CARS storage if you store them in a heap pattern. It comes with a thin plastic lid so design wise, not bad. Did not check the price …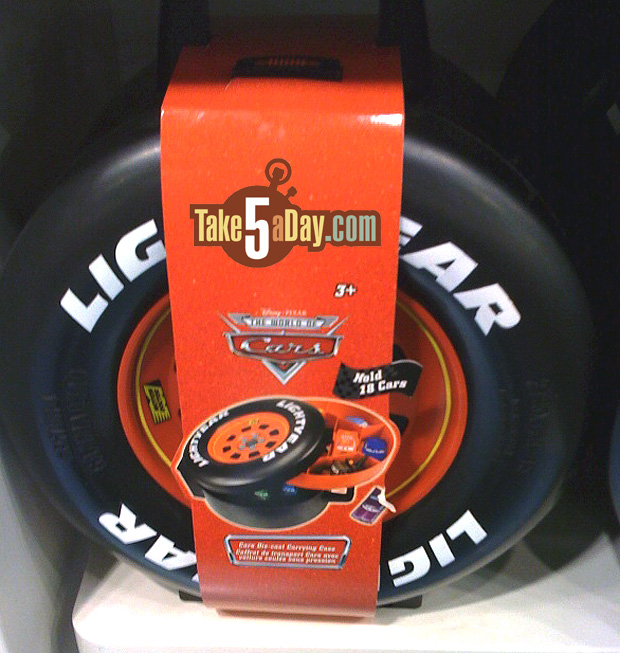 There is also a Lightyear tire CARS case that looks nice. Only holds 18 CARS and while intended for the Disney Store 1:64 line, it's spacious enough to fit some/many of the 1:55 CARS though as a bulky tire, it still only holds 18 CARS so you'll need about 10 of these 🙂
There is a new launcher track I've not seen before but with the poor package design, it's hard to tell exactly what the CARS included are (plastic or diecast?) and whether you can use it for the 1:55 series – anyone have this?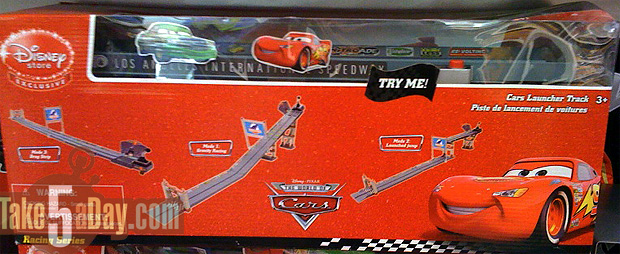 It looks reasonably fun.
I also took another look at the "Courthouse" with the freeway offramp … since it does not actually attach to the Courthouse, it's not a bad add-on for Mini collectors as it should go along with the Mini Fire House fascade – in scale to the Mini's but not much play action and more "facade-like" than an actual playset. I've seen it on sale for $14.99 – a much better price for a in-scale freeway offramp and a courthouse fascade (regular price $29.99).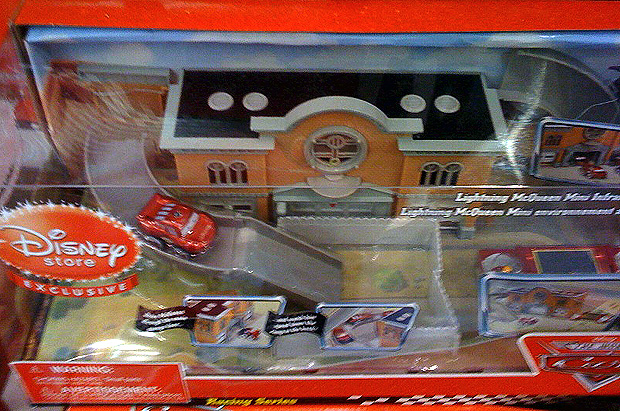 So, not technically canon but if you insist on buying and playing with it – we won't boot you 🙂 though not Mattel so definitely not part of the line.
So, it's been a while since I actually walked up and down a mall – is it just my imagination or are the only things mall shoppers are interested now are lingerie, shoes & cell phones?



metroxing

10 April 2009

Advertising, collecting, diecast, Film, Marketing, Mattel Disney Pixar CARS, Retail, Toys, TV


15 Comments