Home
»
Advertising
,
collecting
,
diecast
,
Film
,
Marketing
,
Mattel Disney Pixar CARS
,
Retail
,
Toys
,
TV
Mattel Disney Pixar Diecast CARS: The Old Mater Switcheroo
Last week in our post on 'retired' CARS, I pointed out that in the 'production category,' Mater was switched from mostly metal to just the cab portion as metal …Basically the old Mater was virtually all metal except for the tow hook apparatus and tow lines. The new Mater is all plastic except the cab portion and where his entire car except the tow area was essentially one piece of metal, he is now mostly all plastic and they fit a metal cab on top …
The telltale sign being a visible gap-hole in the plasticy Mater "engine" compartment.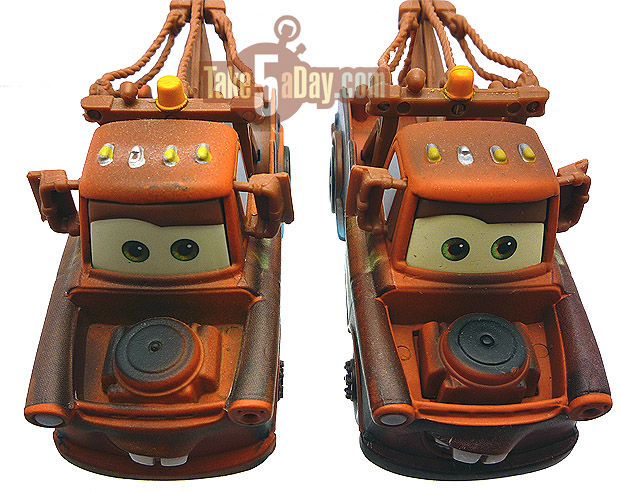 Desert Back – Thailand Mater is on the left. New ROR Mater is on the right. You can see now the engine is plastic and they dropped the metal cab portion over it – whereas before, it was all ONE piece of metal so no visible line-gap around the edge of the engine.
I thought the switchover was during WOC cards but people have reported that their supercharged Mater is the plasticky version. I did go back and look and my SC version is the all-metal version so presumably during some production run gap (was it during the Sarge recall?), they did the switchover …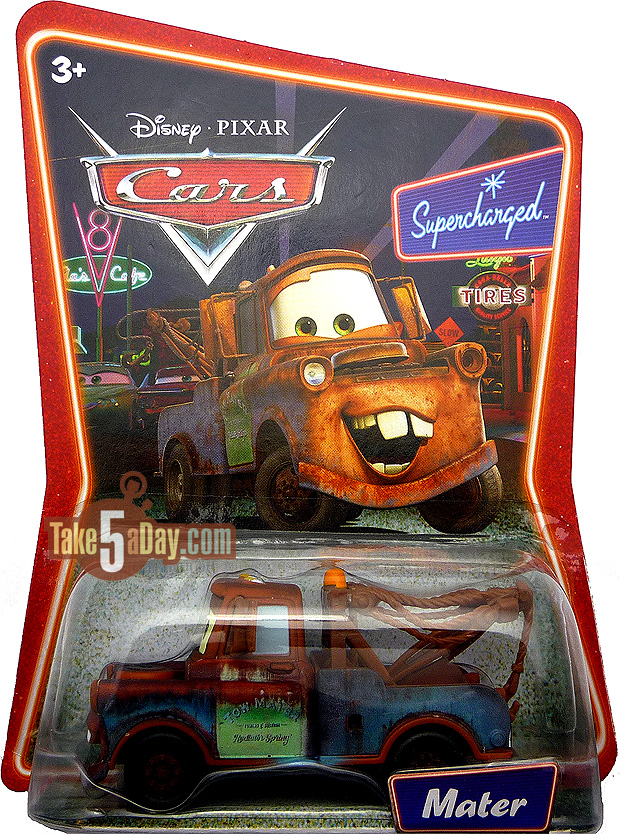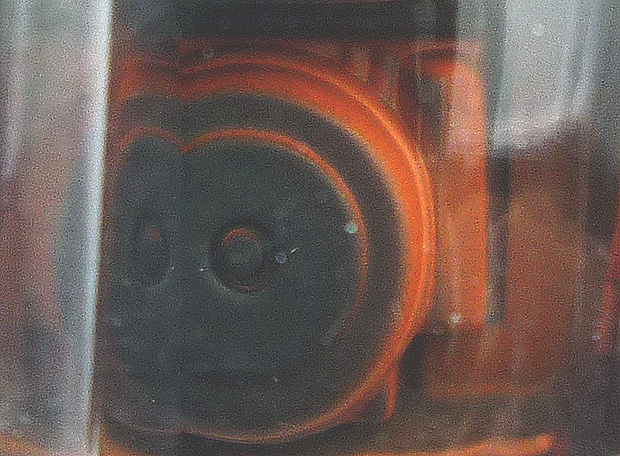 It's a little confusing here as the SC version has a painted line by the edge of the engine but not an actual gap. Amd as with any diecast car that requires a wash or dirtied look, no two will ever be the exactly the same … but presumably, the early release of SC Mater was all metal.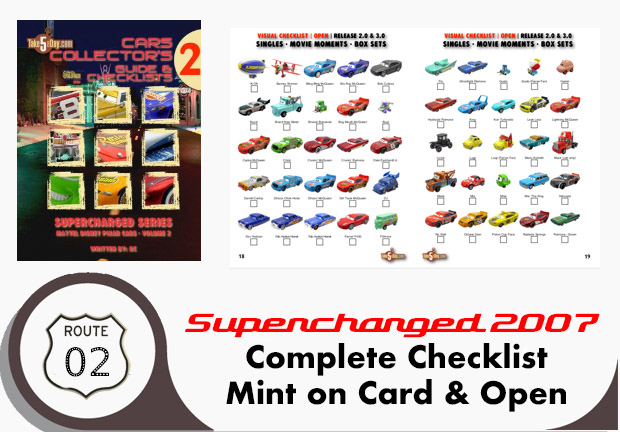 metroxing

21 March 2009

Advertising, collecting, diecast, Film, Marketing, Mattel Disney Pixar CARS, Retail, Toys, TV


37 Comments