Home
»
Advertising
,
collecting
,
diecast
,
Film
,
Marketing
,
Mattel Disney Pixar CARS
,
Retail
,
Toys
,
TV
Mattel Disney Pixar Diecast CARS: Hello From Helsinki, Finland
JPK of Chicago happened to be in Finland the other day so he ditched his meeting and went in search of CARS … (okay, I may have embellished a little 🙂 ).
He writes: "I had to go to Helsinki, Finland last week on business.  Whenever and wherever I travel, I am always keeping an eye open and usually hit one store to see if there are any Cars treasures to find.  Stockmann (www.stockmann.fi) in Helsinki, it pretty much the equivalent of Marshall Fields , make that Macy's.
Up in the toy section, I found business as usual.  It looked just as unstocked as my local Target store!  Ironically there were two open boxes that were just about to get put out.  Nothing new, so I took a pass.  In retrospect, I should have bought one just for the the non-English language packaging.  Maybe next time.
I did actually see a "Toys R Us" on the way to the airport in Vantaa, Finland.  Unfortunately, there was just not enough time to stop."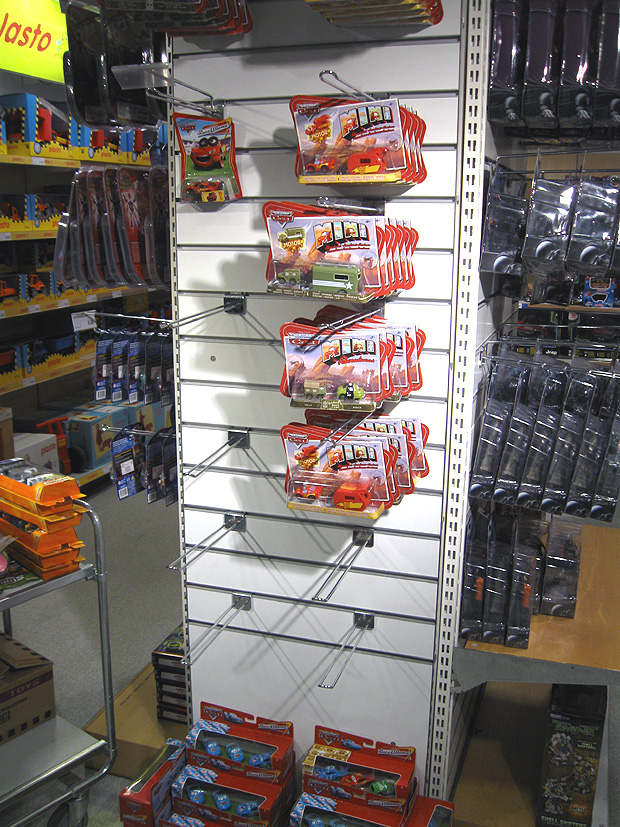 An interesting mix of some international cards and some English-only on the front.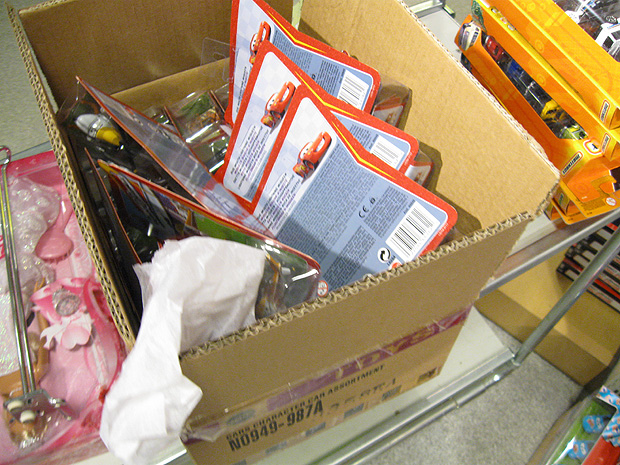 Int'l case – definitely a different dash code.
Thanks for the interesting look, JPK.

Anyone reading in Finland, send us some more pics!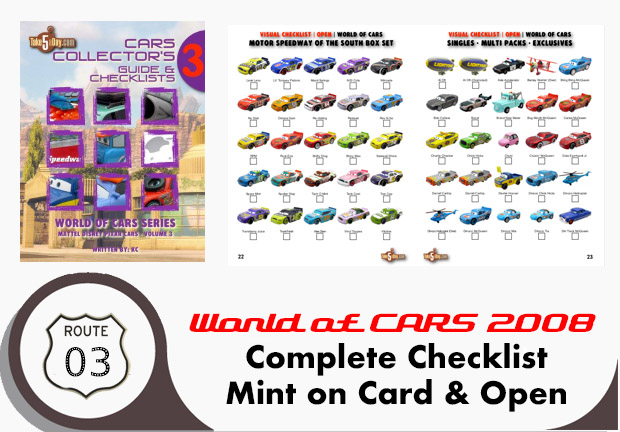 metroxing

12 March 2009

Advertising, collecting, diecast, Film, Marketing, Mattel Disney Pixar CARS, Retail, Toys, TV


16 Comments