Home
»
Advertising
,
collecting
,
diecast
,
Film
,
Internet
,
Marketing
,
Mattel Disney Pixar CARS
,
Retail
,
Toys
,
TV
TakeFiveADay – Dip in the FLIKR Pool II
Since the last trip to the Take Five FLIKR Pool, a bunch more have signed up to show off their CARS and even better, cute kids enjoying CARS 🙂
So, let's take a look at what the latest FLIKR Pool joinees have been up to …
Micky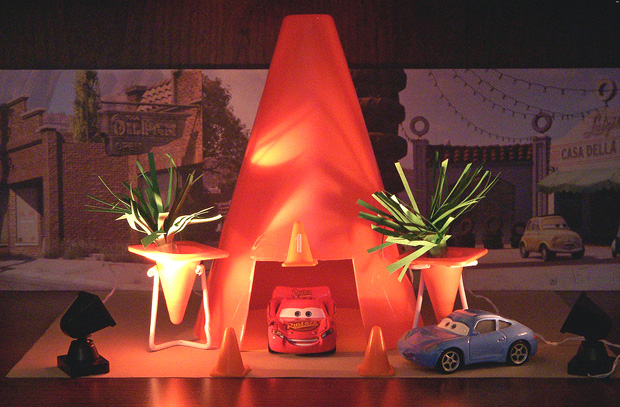 Micky was in the last roundup but his displays are so nice, in case you need some ideas …
68Cougar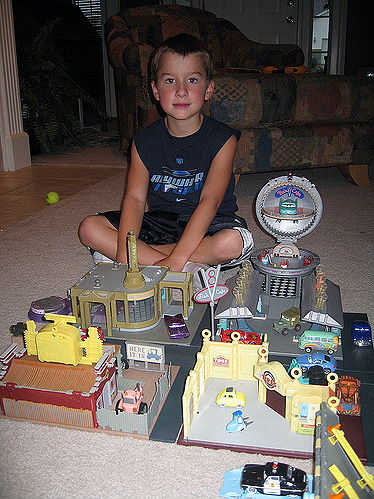 Lots of Minty, Mint CARS plus one set to open (Son) 🙂
Buckland Blowouts

Okay, dad, this fleecy CARS pullover is nice and warm but where are the CARS? 🙂
Brown Fury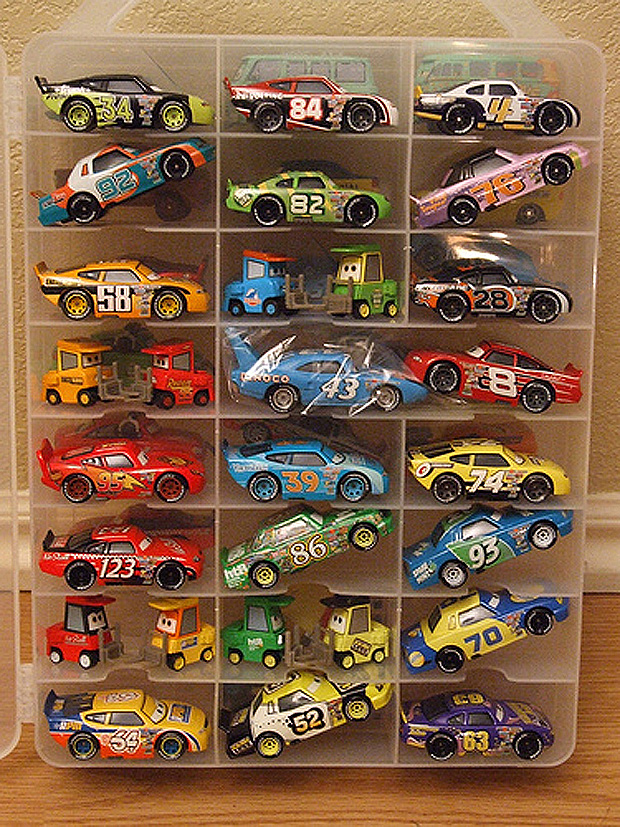 Very nice carrying cases …
Vincent.David

Our friend in France has started to photograph his collection … though clearly he realized it's a never-ending task so he's given up 🙂
Teach66Us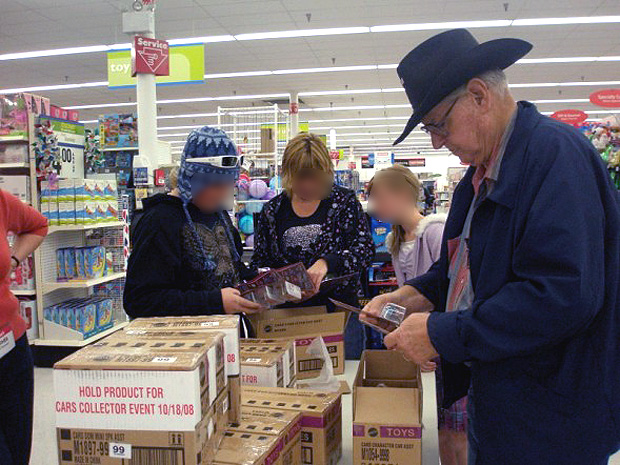 Great photo montage of sending dad to Kmart CARS Day last year … but this might be a Kmart store we want to go to … 10 BOXES, 4 shoppers …
FJR2556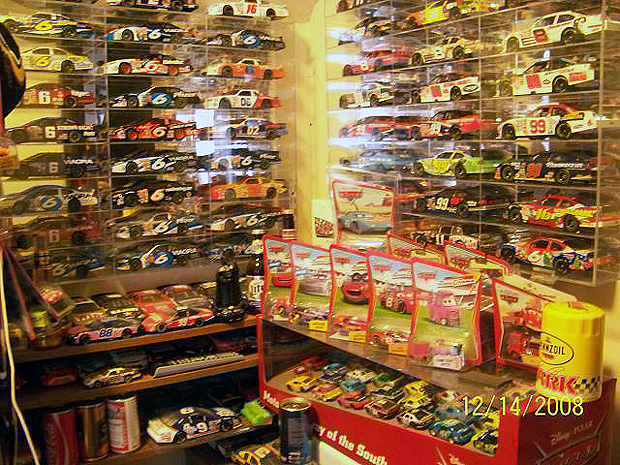 He might have more cars than you 🙂
madmattatron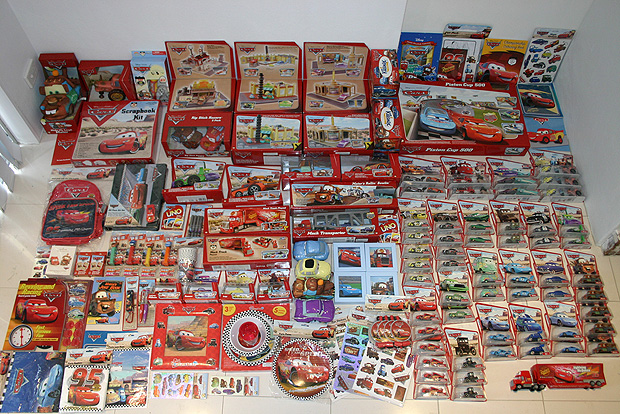 Collection in 2006 … Good thing this is  a dead end movie where they hardly release anything … What are those square pale blue box things? Don't think I saw those …
Fortunately, son Matt will take care of things while dad is taking a nap after setting everything up for this once in a lifetime photo 🙂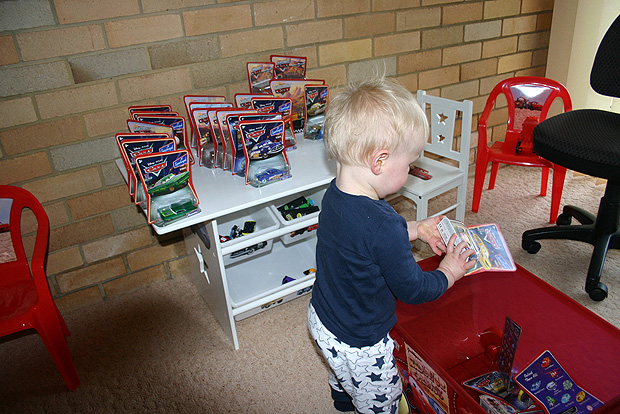 NascarBroncoFans


Okay, NascarBronco might have more cars & CARS … 🙂
Ghiani

NOW this is organization! And anyone who not only has our book but has 105 Apple CARS plus another 105 custom LM's wins 🙂
Lampit2008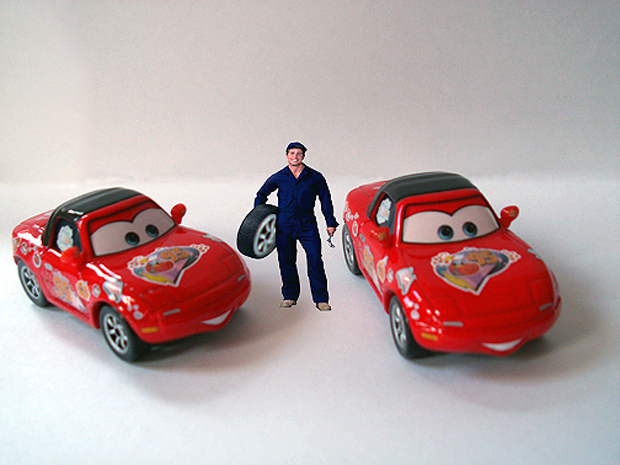 "I'm an alien from another world and yeah, baby, I will rotate your tires!"

Please make up your own Lampit captions 🙂
JestrJef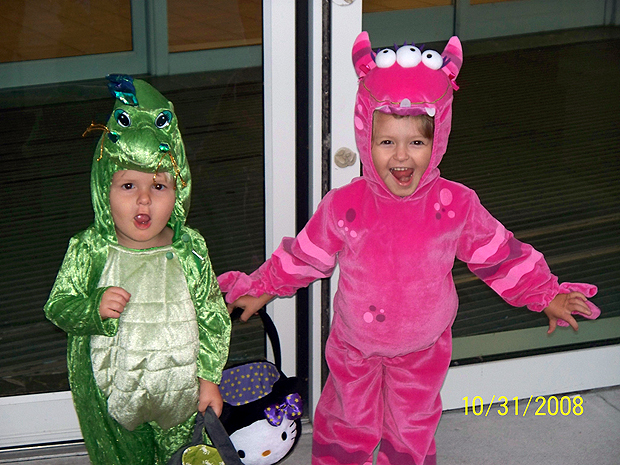 I know that's the dragon that eats CARS on the left. Scary Pink Panther costume on right? 🙂
Bravo1616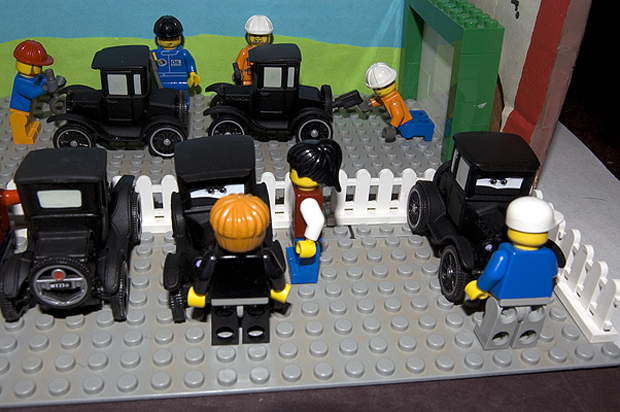 Nice – a tribute to CARS, Legos and the principles of mass production and capitalism – I like it!
Edge 72 (aka: Edge)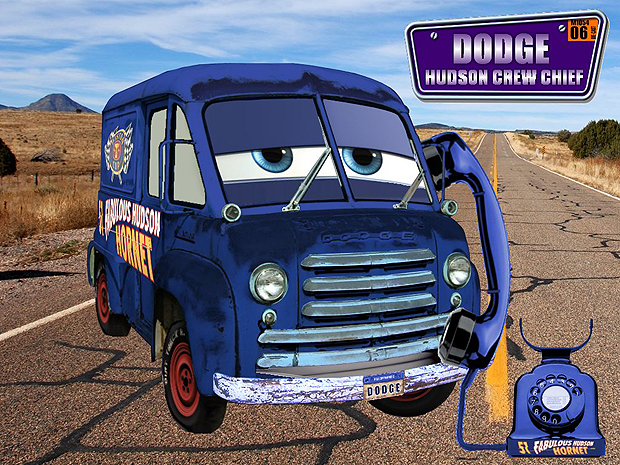 Of course, we know Edge's artwork (you can check out the CARS portfolio) but this is perfect … in 2018, I'm sure this will be out 🙂
KSJ70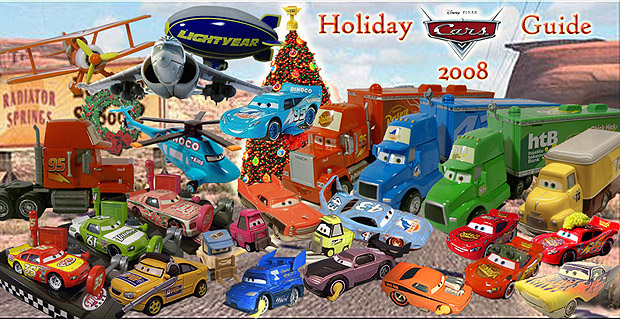 I think most of you saw this last year – KSJ rendered up all a great visual holiday buying guide for us.
Popeye 88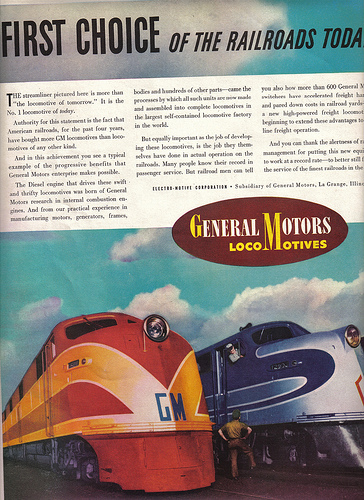 A very nice scan of an old Trev Train ad …
Flik's Friend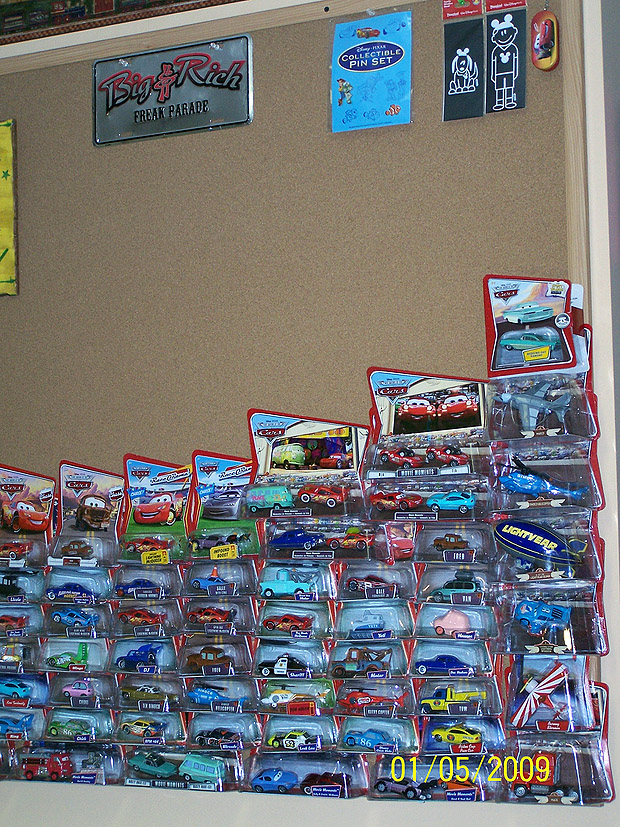 Like Kudzu, CARS will creep up on you and take over YOUR LIFE 🙂
Elius04 (aka: Aroldo Pongetti)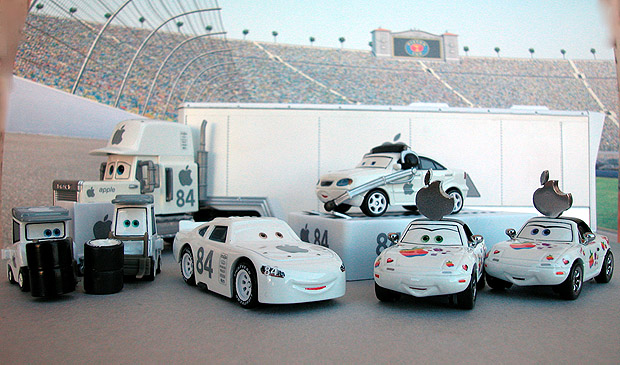 The man who needs no introduction … now you can see all his CARS without the TakeFive logo watermark 🙂
So, thanks all for letting us see some of your CARS and/or cute kids with CARS!
Remember, it's FREE to join FLIKR and free to join the TakeFive Pool – anyone can join – just click JOIN. Thanks!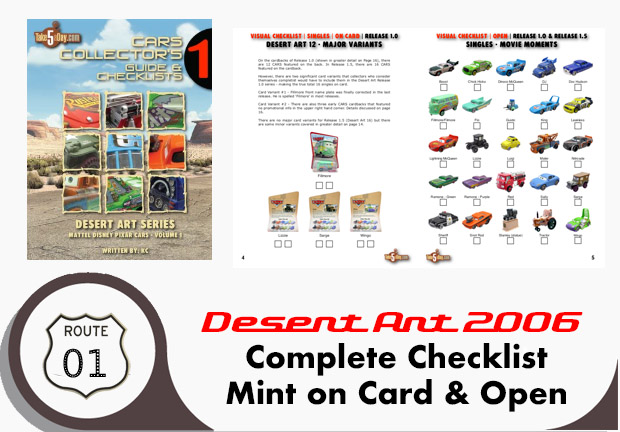 metroxing

22 February 2009

Advertising, collecting, diecast, Film, Internet, Marketing, Mattel Disney Pixar CARS, Retail, Toys, TV


19 Comments