Home
»
Advertising
,
collecting
,
diecast
,
Film
,
Internet
,
Marketing
,
Mattel Disney Pixar CARS
,
Retail
,
Toys
,
TV
Disney Pixar Diecast CARS: The Yujin Mack is Big Fun
As you know, there are a lot of Macks to choose from – including the non Mattel ones and here comes another one … It's pretty cool for a mini toy with lots of elements and lots of play value …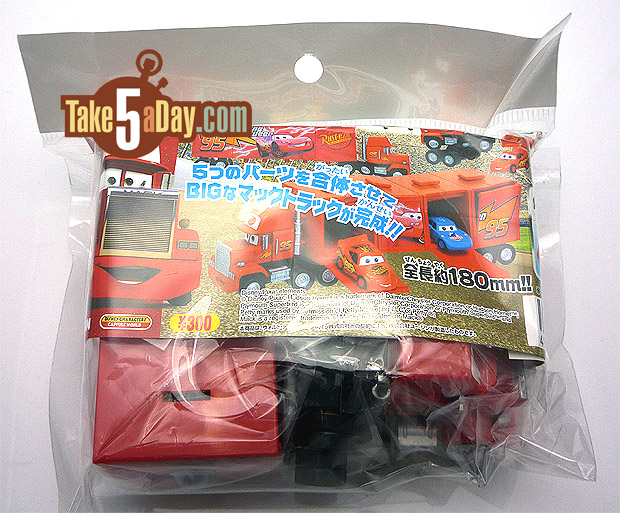 It doesn't look like much in package, essentially a tiny square like a paperback book …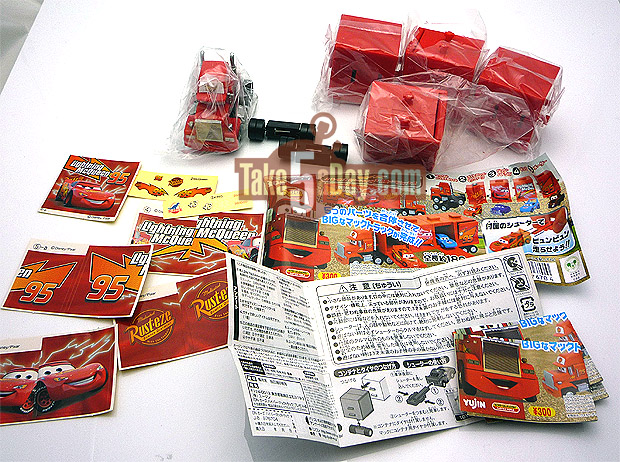 But it un-packs to a lot … you get 4 copies of the instruction manual because the cubes might be available separately? Not sure as I've only seen the full set on sale.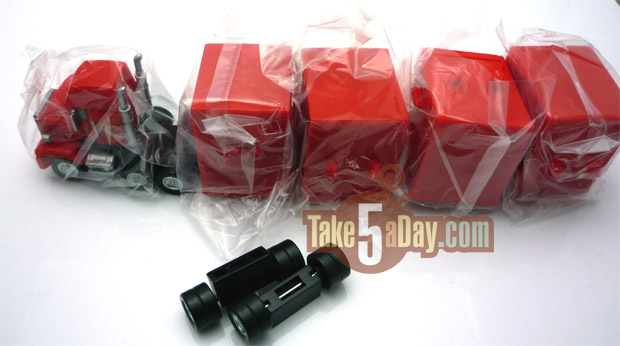 But there's more in the cubes!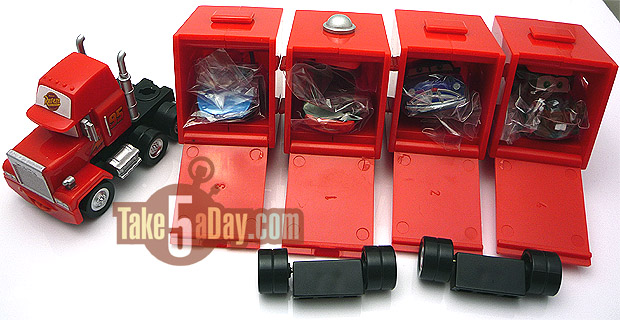 Yep, a mini Yujin CAR in each cube.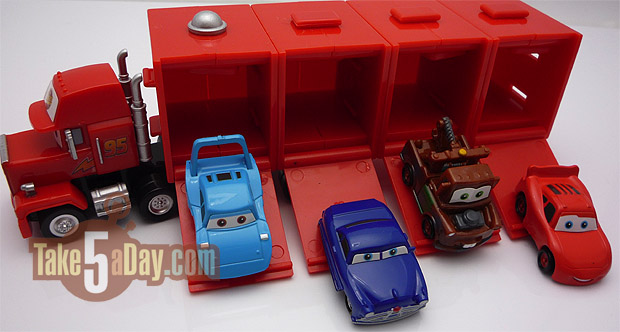 Whoa, long ocean voyage. Good thing those stasis bags worked 🙂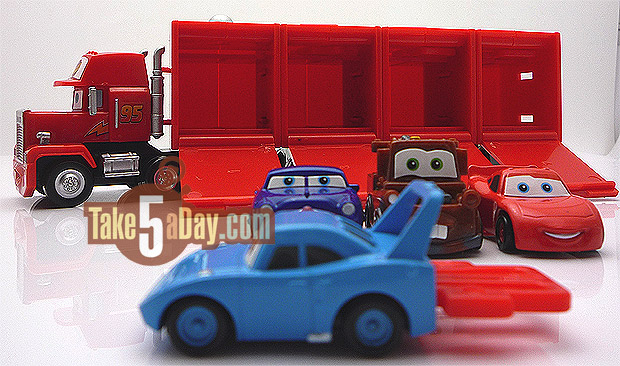 More impressive, each CAR comes with a tiny launcher (stored at the slot at the top of their cube).
Of course, they wouldn't just give you a naked CAR … STICKERS!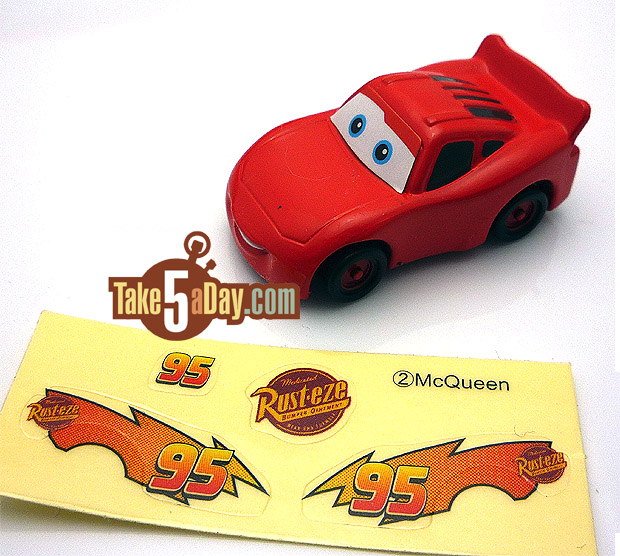 I had to be careful not to tear them …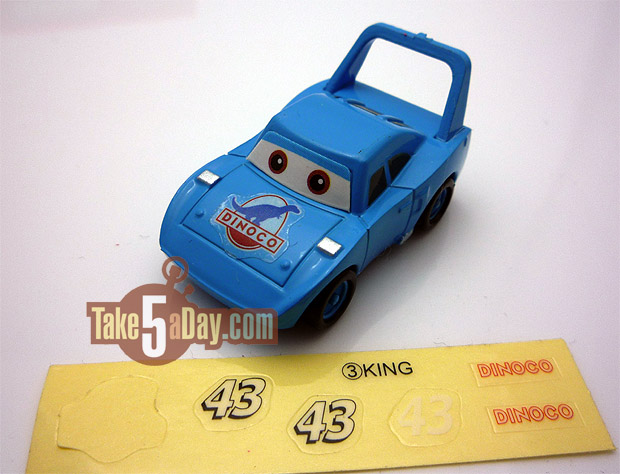 Only McQueen & King got stickers … Mack's stickers were much easier …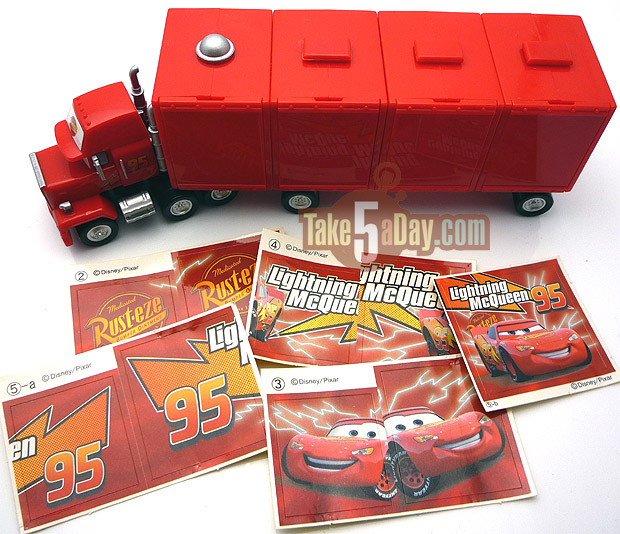 Ta da!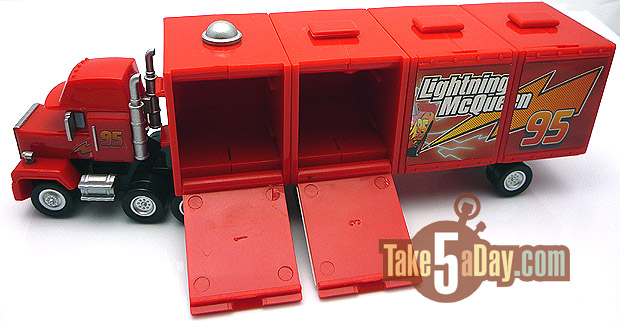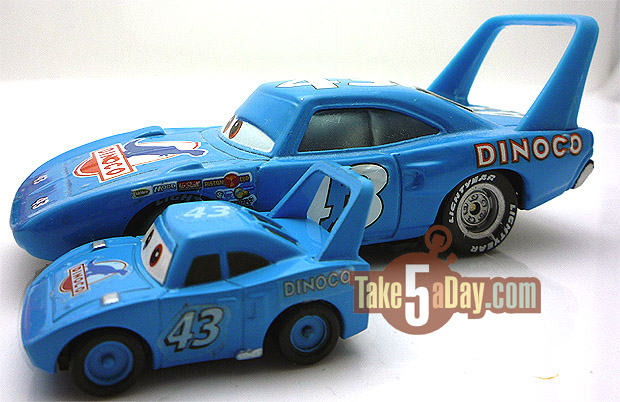 Regular Mattel King & Yujin King …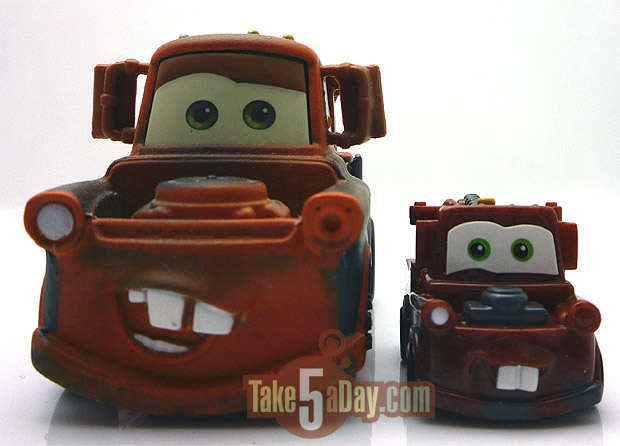 Mater, funny at any size 🙂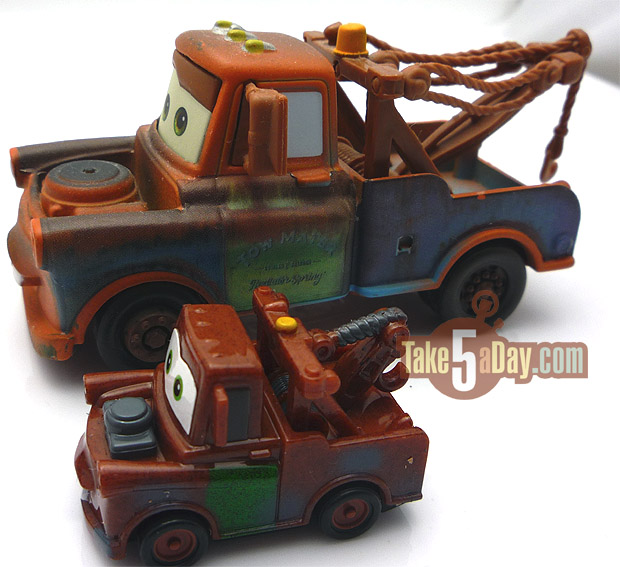 Nice detailing on the tiny Mater …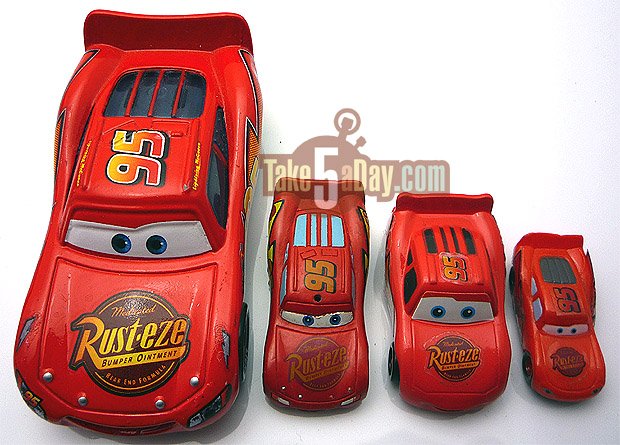 Mattel McQueen, Gasaphon McQueen, Yujin McQueen & Tomy McQueen.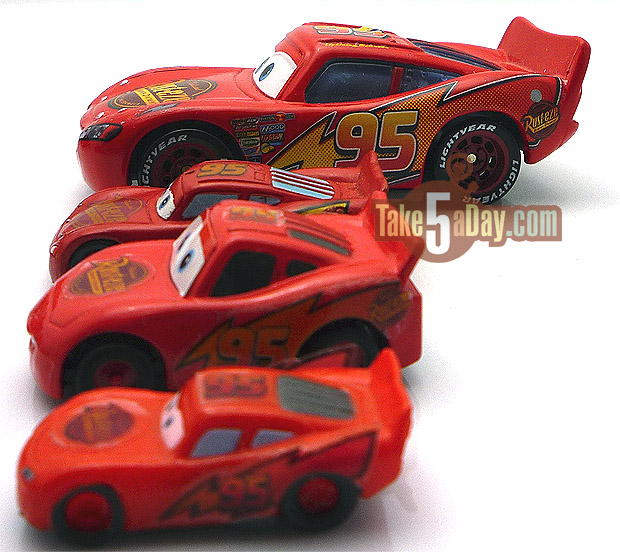 At the starting line …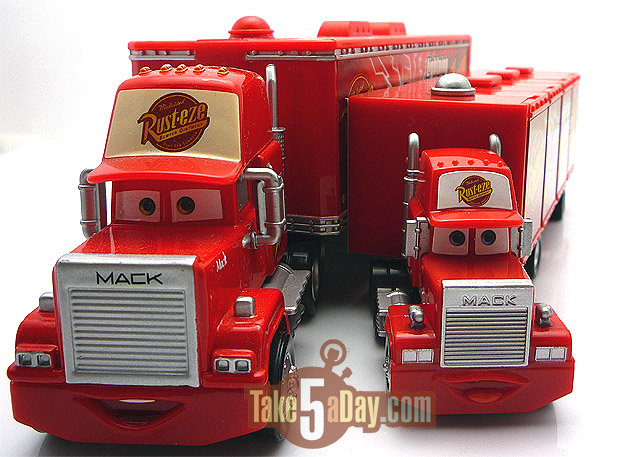 Mattel Mack Hauler & Yujin Mack Hauler.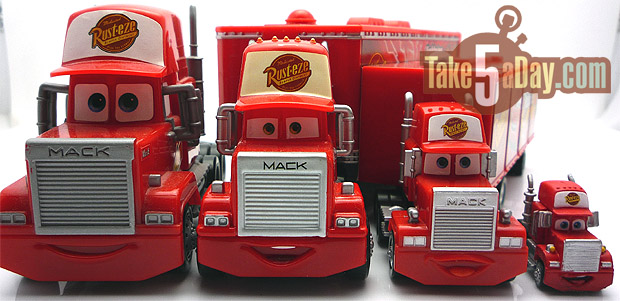 Big Mack, Mack hauler, Yujin Mack & Gasaphon Mack …
These only seen to be available in Asia (I think about 1500¥ for the set in Japan) but of course, expect to pay more after the exchange rate (the ones on the Asia eBay sites seem to be slightly cheaper with shipping about the same).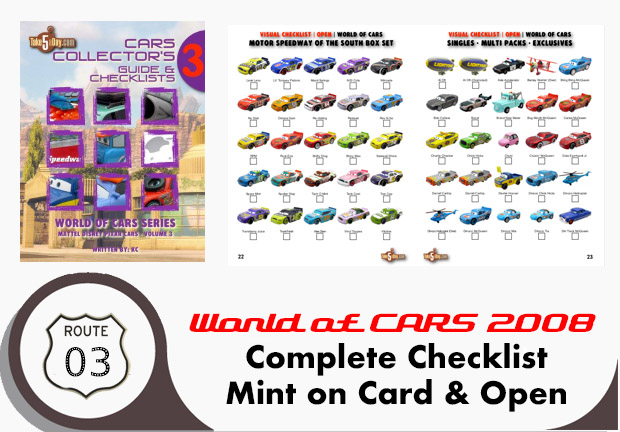 metroxing

12 February 2009

Advertising, collecting, diecast, Film, Internet, Marketing, Mattel Disney Pixar CARS, Retail, Toys, TV


33 Comments