Home
»
Advertising
,
collecting
,
diecast
,
Film
,
Internet
,
Marketing
,
Mattel Disney Pixar CARS
,
Retail
,
Toys
,
TV
Mattel Disney Pixar Diecast CARS: Photo Odds & Sods
Some new great & interesting photos from around the CARS-osphere …
Collectormom founds these at a Disney Outlet Store …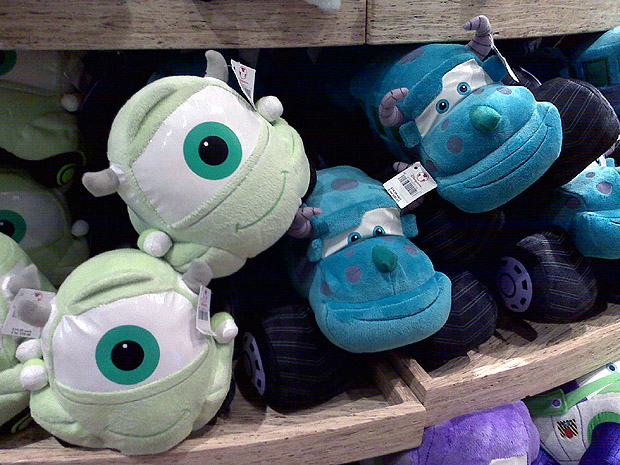 I feel a nap coming on …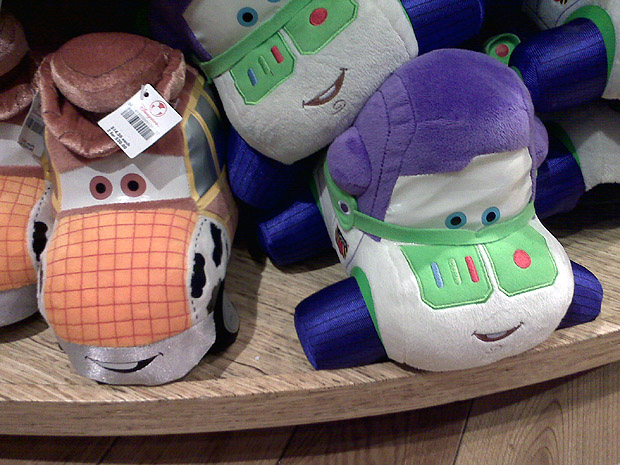 Buzz: "I know I can fly, just give me a nudge …"
Matthew L. sends us pics on where to look for the dreaded clear circular glue patch for the old style 3-packs …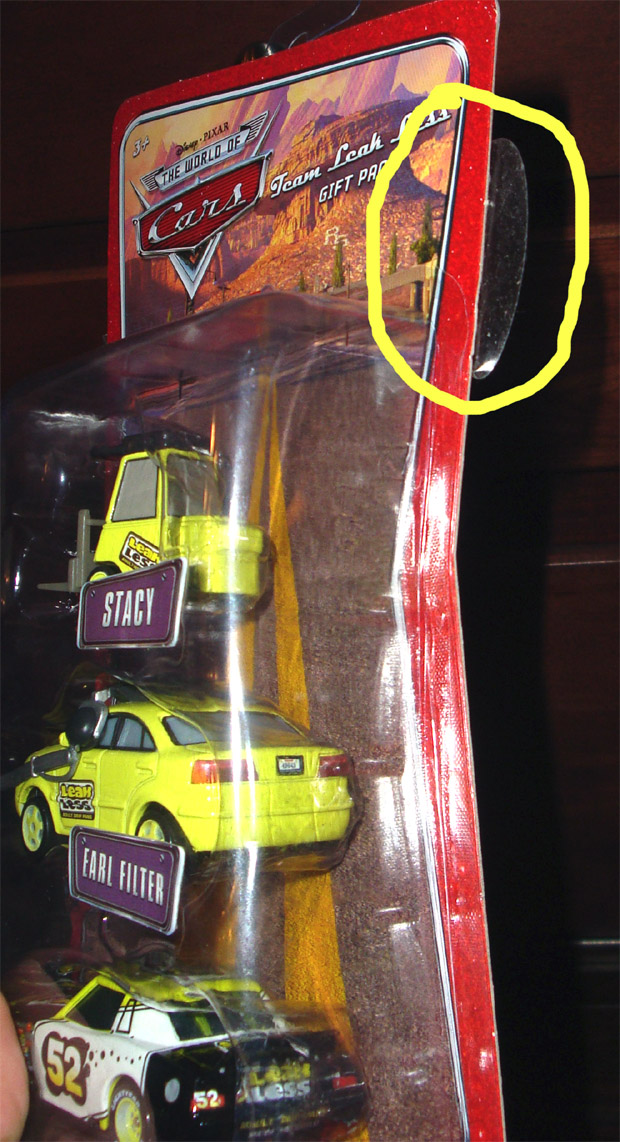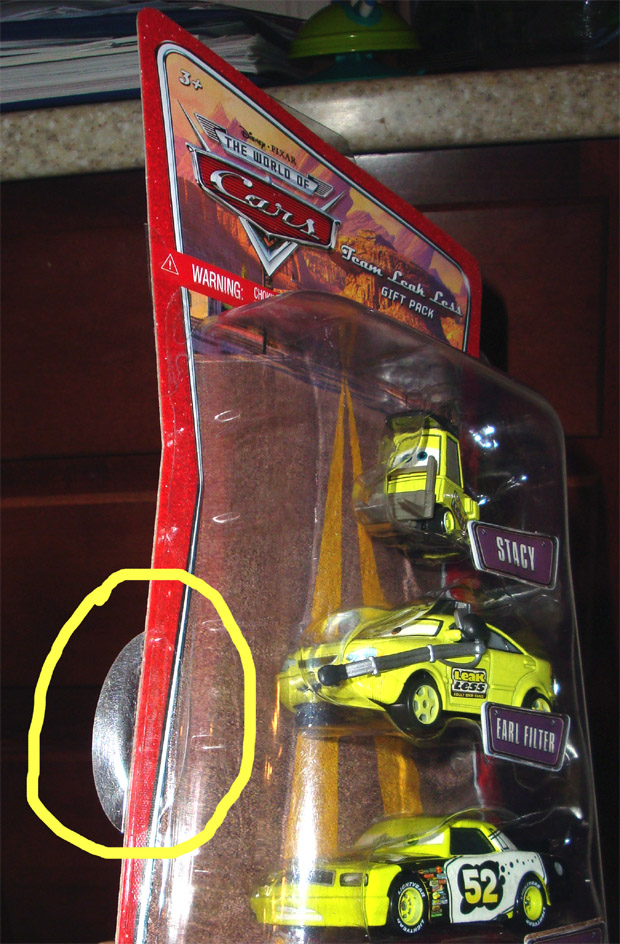 And Phil S. sends us the oddest photo collection of all … 🙂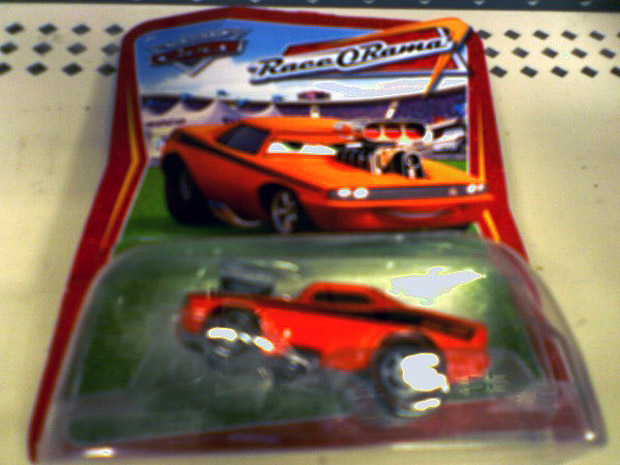 I'm guessing when Snot Rod broke apart, they lost the ticket name label in putting him back together …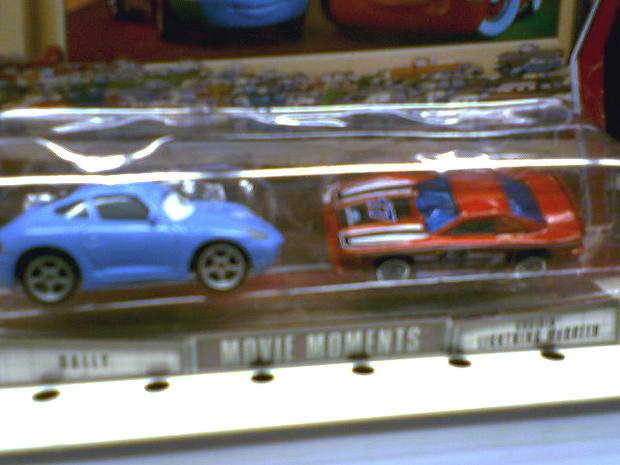 On eBay – RARE HOT WHEELS ERROR TREASURE HUNT!
It was a sad day when Lightning McQueen fell asleep and they stole his coat … he found this at Lizzie's shop to wear until Ramone got back …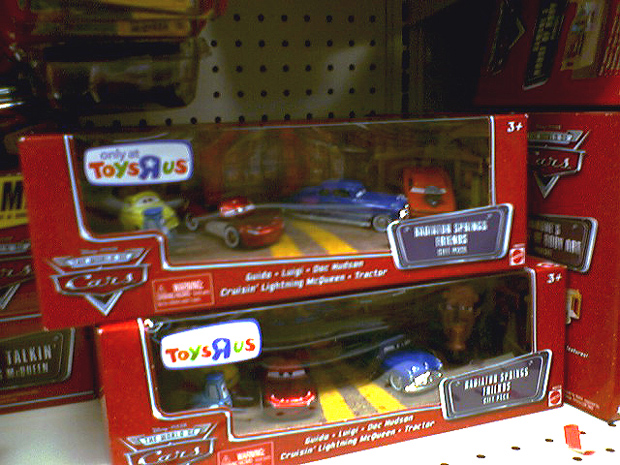 And of course, just replacin' thievery … Tractor, eBay – Snot Rod back in the box …
Okay, kids and kids at heart might want to avert their eyes at these next pictures … hard to imagine what the story is here and how it ever got this crazy …   😯  &  😥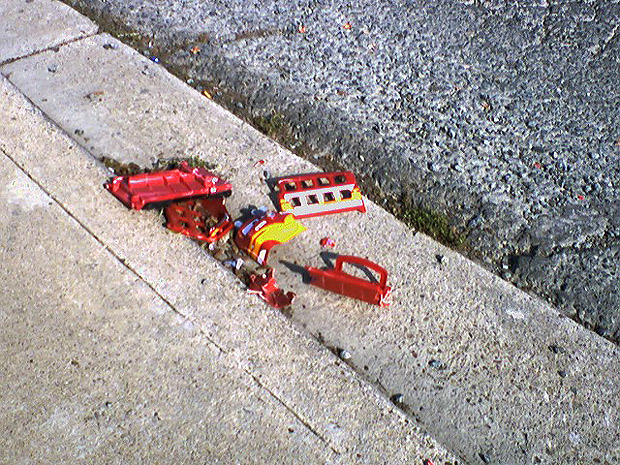 Though I guess we could CSI it … looks like it was parked at the end of the driveway when either mom/dad backed out or parked at the neighbors and they backed out … Sorry Trev!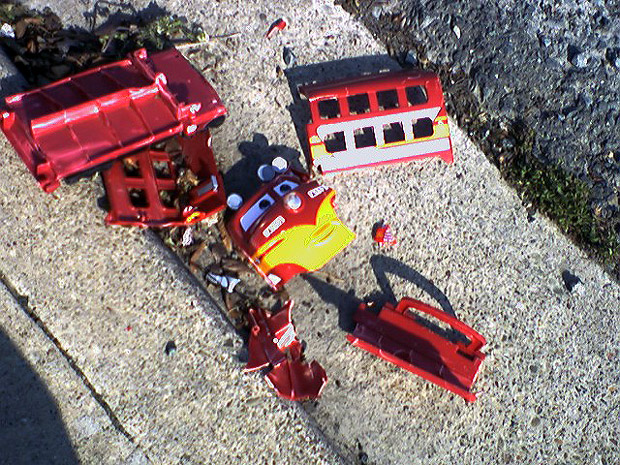 Though you could use this as a lesson – "See, little Marty left his toys out in street where the mean ole street toy crusher ran him over …"
Didn't want to leave you on a sad note so Happy Birthday, Evan … okay, I think Evan is now 2 years-old from when I got this picture and today when I'm posting it, happy birthday again, Evan!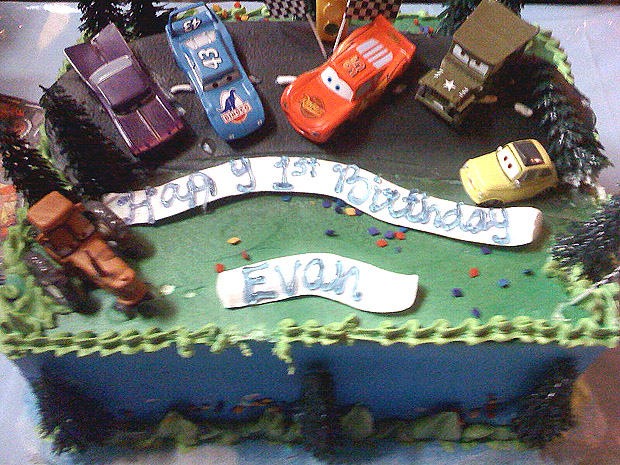 As for photos, keep 'em coming. We'd love to see anything related to CARS that you want to send along … keep in mind that depending on what else is in the pipeline, it might run in a few hours or weeks … or um, months later so hang on loosely 🙂



metroxing

7 February 2009

Advertising, collecting, diecast, Film, Internet, Marketing, Mattel Disney Pixar CARS, Retail, Toys, TV


20 Comments