Home
»
Advertising
,
collecting
,
diecast
,
Film
,
Marketing
,
Mattel Disney Pixar CARS
,
Retail
,
Toys
,
TV
Mattel Pixar Diecast CARS: Newsweek History of Hot Wheels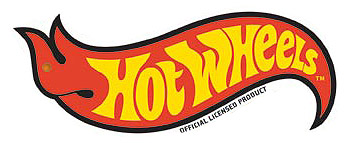 There was a short feature in the latest Newsweek, mostly based on the lead nugget that Mattel now had a larger stock market capitalization than GM, the "real" car manufacturer. Good for Mattel, not so good for GM.
You can read the entire story here.
Of course, there's not any mention of the Pixar CARS line but that's okay – since it's about the history of Hot Wheels but there are several take-aways from the piece that Mattel should remember to note where history does tend to repeat itself.  🙂
ON COLLECTORS …
"When adults first started gathering to swap cars 21 years ago, "Mattel didn't want anything to do with us," says Mike Strauss, who has organized the swap meets since the beginning. At his convention at the Hilton LAX this month, $2 million worth of toy cars changed hands, including one $168,000 collection unloaded by a man to help pay for his divorce."
IN THE BEGINNING …
"When the first flamed-out, chromed-up cars appeared in 1968, with names like Hot Heap and Heavy Chevy, they took off like dragsters. Mattel figured it had a hot product it could ride for a year or two."
MAKING SURE THE QUALITY IS THERE, OTHERWISE, A CAUTIONARY TALE …

"What made them stall was any design change that slowed the cars (sales) down. In 1973, to cut costs, Hot Wheels cheapened the cars' piano-wire suspension, which made sales go cold. Designers fixed that and Hot Wheels took off again.
The article also cites the NPD industry sales report that the toy vehicle market is $2.3 billion U.S. market – with Hot Wheels accounting for $1 billion of that … Pixar CARS is under the Entertainment umbrella but is probably responsible for $350 million+ out of that $2.3 billion and at the rate CARS is growing, it might just be another billion dollar brand by 2011 if everything goes right … 🙂

metroxing

29 October 2008

Advertising, collecting, diecast, Film, Marketing, Mattel Disney Pixar CARS, Retail, Toys, TV


16 Comments