Home
»
Uncategorized
Visit Us at Our New Home – Win Valuable Prizes (Congrats Christine C.!)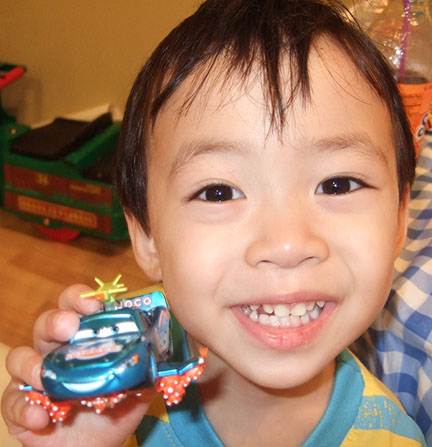 Congrats Christine C. of Anaheim, CA – she was the winner of our MOVE TO TAKEFIVEADAY.COM prize package of:
Our CARS book,
SD Comic Con Lightning McQueen
And a box of Mini's and regular CARS.
As with any good CARS collector, she was pretty much up to date except for the the last few releases – sorry I already ripped open my latest CARS to display 🙂 …
So, thanks Christine C. and all the others who entered!
Thanks for reading and moving with us!
The next contest will be coming very soon and I promise you it's a one-of-kind item 🙂
We know it's tough to make changes but being at TakeFiveADay.com allows us a little more room to grow and add features like forums. We still haven't gotten all the furniture exactly where we want it to … for instance, this theme has a thumbnail photo on the front of each post that we have yet to figure how to activate plus yes, we don't really understand why it places out old posts in a cycle on the front page – but TOO much CARS stuff not to keep posting so please read around our unpacked boxes and rubble … and of course, on July 24th, lots more photos and info from SD CC.
But meanwhile, as a small thank for moving with us – we have put together a bundle of CARS Stuff. Anyone on Earth & with mail service can enter our first contest.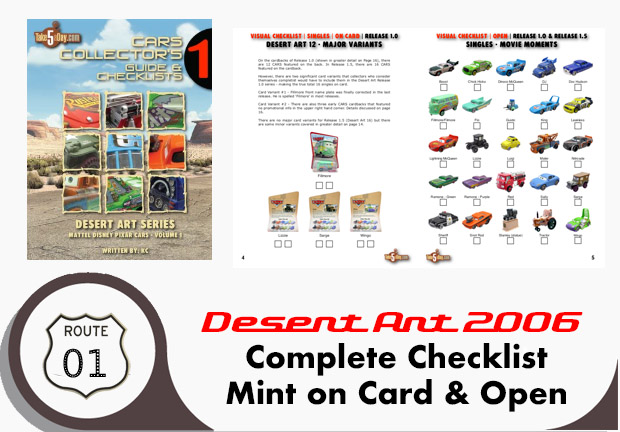 metroxing

1 August 2008

Uncategorized


38 Comments