Home
»
Advertising
,
Checklist
,
collecting
,
Film
,
Financial
,
Gadgets
,
Marketing
,
Mattel Disney Pixar CARS
,
Retail
,
Toys
,
TV
Mattel Disney Pixar CARS: The Al Oft Blimp Of It All
We sort of covered the scale of the Al Oft the Blimp (& Dinoco Helicopter) but it's time to update the info. Reader SH points out there are some inflatable GOODYEAR blimps on eBay and asks if they are to scale … but also note that Al Oft is coming in a giant version (like Barney Stormin') from Mattel in the next couple months. However, we don't really know the scale of it as the new sound & action Barney Stormin' is way, way too large for the 1:55 scale series.
However, the Barney Stormin' released last year on the WM cards is technically not far from real scale to the other CARS. He might be be a skoosh too short but not by much – maybe another .5″ to .75″ so pretty close as oppose to the blimp or the Dinoco Helicopter (the blister version obviously).
(this is the ACTUAL GOODYEAR blimp painted with the words LIGHTYEAR – and those are real people underneath it).
If I can still do math, Wikipedia says the Goodyear Blimp is in real life 192 feet, presuming the Lightyear Blimp in the CARS world is also 192 feet long, proper scale to 1:55 should put it at about 3.7 feet long or about 43″?
So the inflatable ones on eBay are about 31″ long so probably close close enough. They do however require you to be able to re-sticker over the words GOODYEAR if you want to be a stickler for details.
Otherwise, not far off base, if you get and customize, send us a pic.
We also also wait to see how the new Mattel giant version Al Oft pans out …
Meanwhile, some other options …
These TOMY Gacha Vending Machines ones puts us closer …
They offer a lot of other vending choices such as WINNIE THE POOH, INCREDIBLES & CARS …
This photo is pretty close to actual size. If you breath in wrong – there's a CAR in your windpipe …
They cost about $1 each from the vending machine if you can still find it but there's no guarantee you'll get the full set after tossing in your $8 dollars … you can buy them on eBay but check shipping – some places rip you off. Shipping should be $3-$4 since they really weigh less than a box of tic-tacs.
But really, also not in scale as three CARS total "192 feet" of blimp – arrgghhh, why has thou forsaken all of us who worship at the altar of scale, Mattel & Tomy?
How about the Dinoco Helicopter? Well, it sort of looks like the Bell 430 (even has a painted fuselage like a smile 😉 ) but clearly not large or powerful to fit a tow truck inside (Mater) and presumably the King, Mrs. the King & Tex Dinoco … or Tex Dinoco & some of the Showgirls 🙂
The Sikorsky CH-53E Super Stallion looks like it can do the trick – capable of a payload of 32,000 lbs … that should be enough to hold a bunch of CARS (not counting the bulk space a CAR would take up versus troops and cargo) but let's presume it'll work. In the real world, the Sikorsky CH-53E Super Stallion is about 100 feet long or just about half the size of the blimp … so the current release of the heli is clearly too long and out of scale with the blimp … the biggest "real world" helicopter was this oddball Soviet helicopter at @121 feet – still way shorter than a Goodyear Blimp.
The Dinoco Helicopter release to scale should be about 1.6′ or so – the giant plastic one is a bit too large and the small one is too long to its 1:55 scale brethern … but maybe in the CARS world, gravity is less oppressive allowing them to build a ginormous helicopter that can fit 3-4 CARS inside?
Sure, we resolved nothing but now you know a couple things about the MH-53 Sea Dragon and the world's largest flying helicopter, the Mil Mi-12 … and the length of the Goodyear blimp …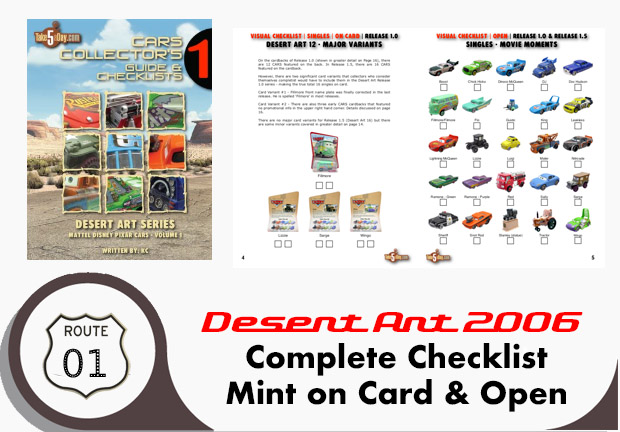 metroxing

11 July 2008

Advertising, Checklist, collecting, Film, Financial, Gadgets, Marketing, Mattel Disney Pixar CARS, Retail, Toys, TV


11 Comments