Home
»
Disney Pixar CARS
,
Disney Planes Fire & Rescue
,
Mattel Disney Planes Fire & Rescue Diecast
Mattel Disney Pixar CARS & PLANES: "New" Box Sets
The 7-Pack Planes Fire & Rescue Box set has arrived – a Target exclusive called WELCOME TO PISTON PEAK.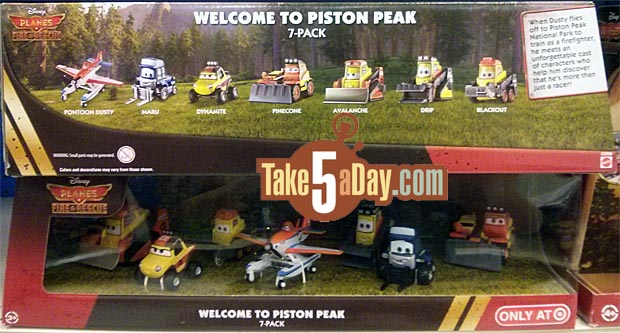 It contains the two remaining Smoke Jumpers not yet out as singles (or at least not readily available throughout the country).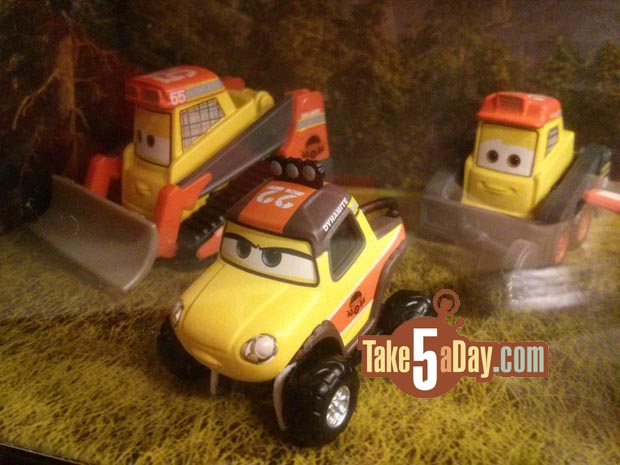 Thanks for the nice pics, "John H."
"Momoe" sends us a new CARS find at TRU. A new exclusive 9-CAR pack, REPORTING LIVE FROM RADIATOR SPRINGS with Mack, Ron Hover, Kathy Copter, Sally, Cruisin' LM, Kori, Dash Boardman & Matti. It's hard to tell if any are unibody upgrades (the three camera diecasts & Ron Hover* were released during the segmented face era). Though if you want the very minor Kori variant with crooked press pass …
*Ron Hover was re-released as a segmented heli diecast in the Radiator Springs Classic line last year so it's unlikely they upgraded it to a unibody but let us know if you get a closer look.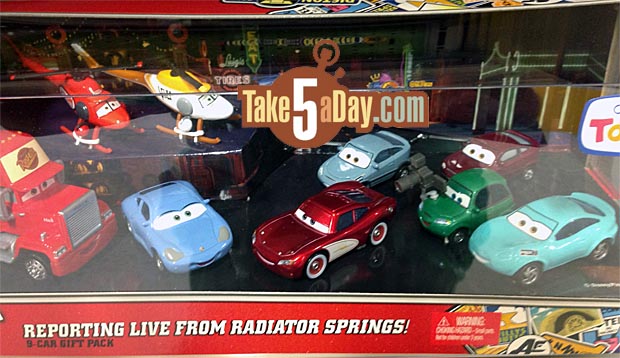 Thanks "Momoe" for the nice pic!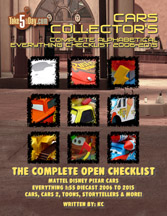 metroxing

1 August 2014

Disney Pixar CARS, Disney Planes Fire & Rescue, Mattel Disney Planes Fire & Rescue Diecast


10 Comments