Home
»
Disney
,
Disney Pixar
,
Mattel Disney Pixar Diecast CARS 3
Mattel Disney Pixar CARS Diecast: Changes to Case P
It looks like from the time they announced the newly compiled cases, they made more changes to it … the least confusing way is probably this chart to see what changed from announced P to actual P and how you view/might view the alleged Kmart case …
SPOILER ALERT: No Mildred Bylane, No Super Chase – Ruka but the first appearance of Boost with Flames and Mark Wheelsen and also Brent Mustangberger with headset. Plus the first appearance of Jeff Gorvette on the regular single card and more Nature Drive Lightning McQueen's.

So it looks like Mildred Bylane is back as a first to market for the Kmart case – along with an exclusive Chase, Ruka … since there's no Ruka's here – maybe there's 2 Chase CARS in every Kmart case? Or there will some/many/a lot left over since Kmart might only take 3-5,000 cases?
Since they still seem to be sorting through what to put in and what's not, it's hard to say anything is for certain in the so-called Kmart case – especially since they released the P case info only last week – so a pretty quick changeout from "accurate" a few weeks ago to release yesterday – it's almost like they are making it up as they go along. 🙂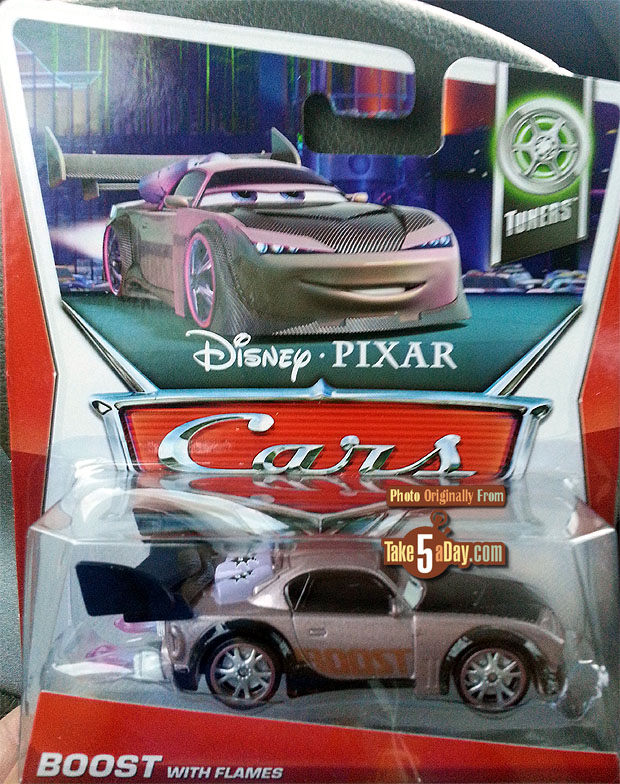 The released CASE P is a solid retail store case – a few new CARS diecasts but a solid representation of the line so it looks nice on the shelf and with characters the average fan might recognize.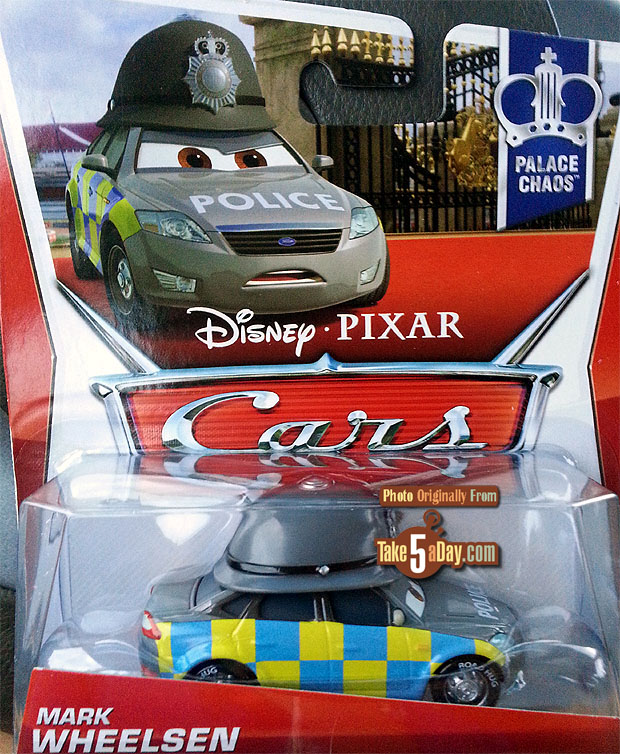 And as of now, it looks like the only case with Brent Mustangberger and Jeff Gorvette. Thanks for the heads up on the info update and photos, "Rob (My 6 Kids)." His photo of Brent Mustangberger was a little blurry to run – just too darn excited I guess … 🙂 … or maybe Brent Mustangberger saw a college cheerleader car.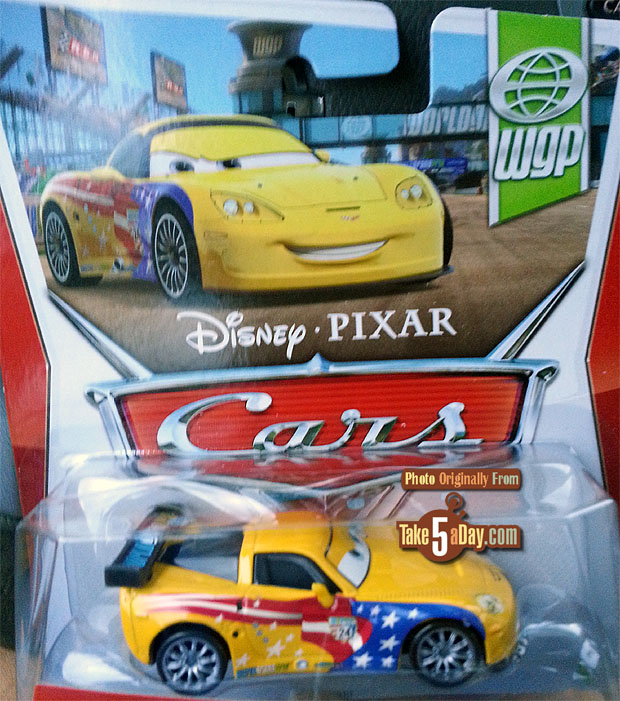 Thanks, Rob (My 6 Kids)!

metroxing

14 September 2013

Disney, Disney Pixar, Mattel Disney Pixar Diecast CARS 3


25 Comments