Home
»
diecast
,
Disney
,
Disney Pixar CARS 3
,
Mattel Disney Pixar Diecast CARS
,
Mattel Disney Pixar Diecast CARS 3
Mattel Disney Pixar CARS Diecast: Chase CARS Spotting (at Retail)
With remnants of CASE H, and a random mix of CASE N, M, R and possibly Q out there – how can you tell what's on your store shelves, what you missed out on or what probably has NOT arrived at that store's pegs …
Here's a handy chart. Obviously if you spot Super Chases on the pegs, that answers the easiest question.
They along with a few others are unique to each case – M is the twin of CASE N so if you spot the Super Chases, your store got CASE N. If you do not, then of course, you have to go down the list as N & M are mirrors of each other than the SC's so your task is much harder … but if spot a Rip Clutchgoneski and a Nature Drive LM, then you know it's either N or M versus if you spot a Rip and Snot Rod with Flames.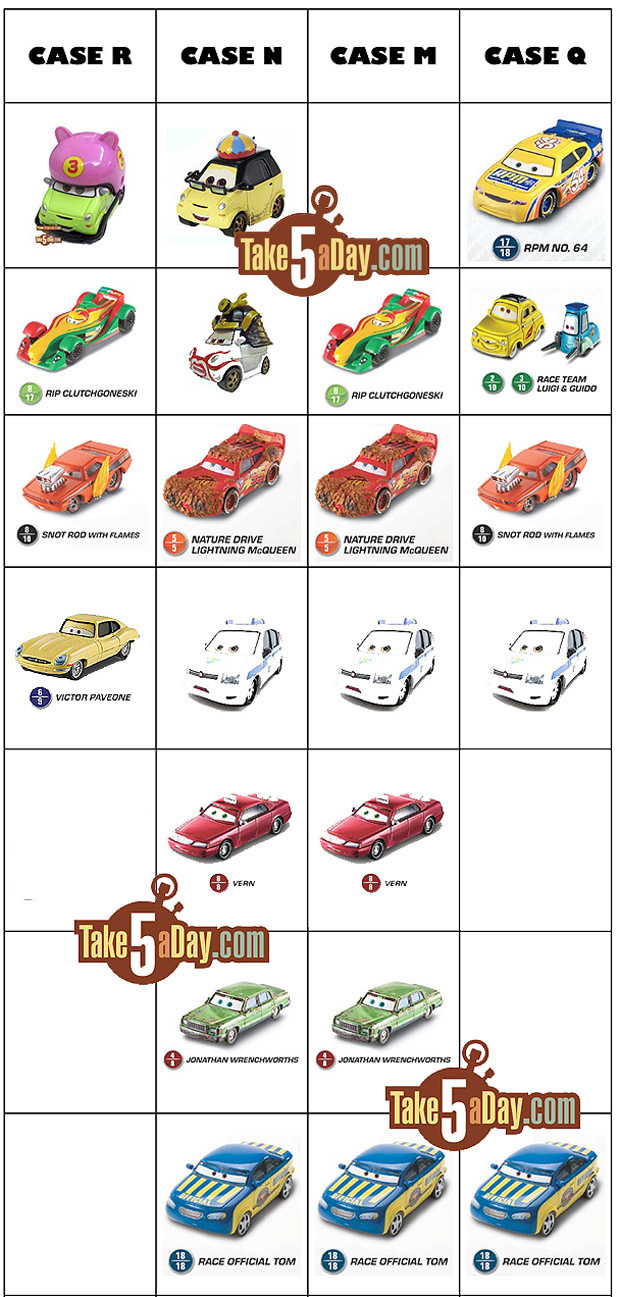 Of course, if you arrive too late and you find "common" overlapping releases, it's hard to tell but going down the list might help. Race Official Tom is probably not high on the list of fast sellers and as of right now, the Q case has not likely arrived anywhere so if you see Race official Tom, you have most likely spotted N or M. Seeing Vern will clinch it as N/M is the first release of Vern.
Good luck!
Remember, just keep shopping, just keep shopping (as Butter1 notes) …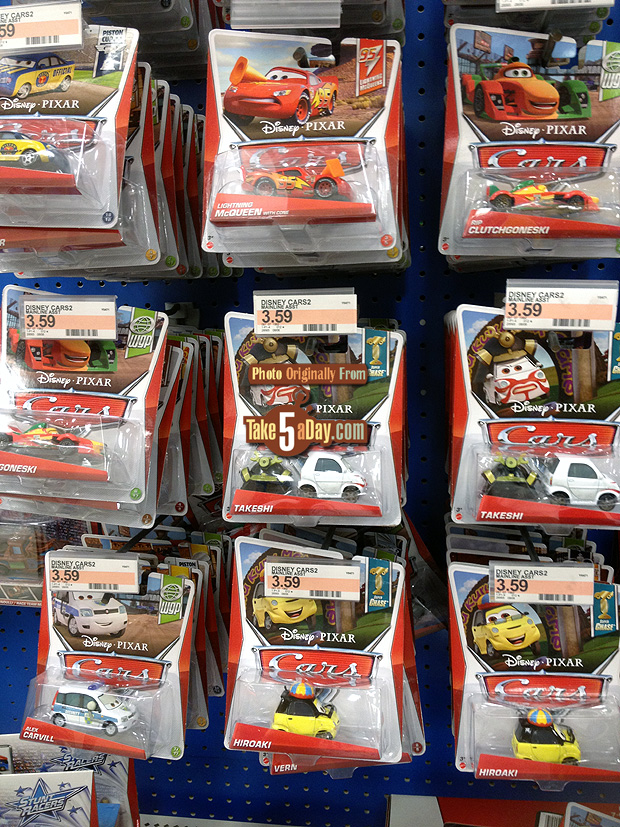 metroxing

1 September 2013

diecast, Disney, Disney Pixar CARS 3, Mattel Disney Pixar Diecast CARS, Mattel Disney Pixar Diecast CARS 3


14 Comments