Home
»
Disney Pixar
,
Disney Planes
,
Mattel Disney Pixar Diecast CARS
,
Mattel Disney Planes
Mattel Disney PLANES: The Target Retail CARS to PLANES Switcheroo
It looks like the retail powers to be (the ones with the marketing purse strings) have made the big move from CARS to PLANES …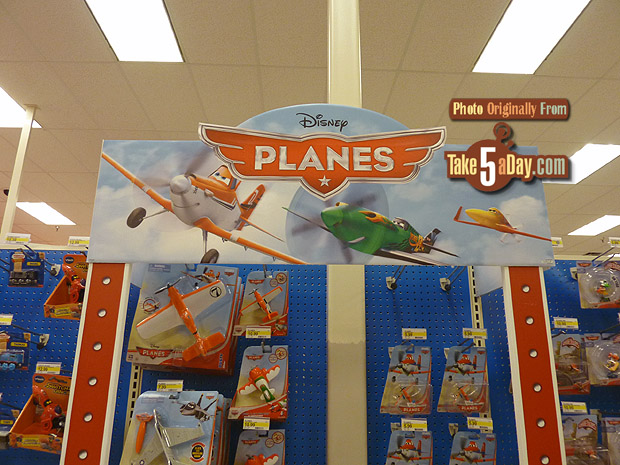 PLANES is now marketing-wise, a world above CARS – CARS, the PLANES Flanker brand if you want to get all details-ugly.
With the movie coming out today and the DVD coming out in November and with the holidays right around the corner, it's plain it's a PLANES world.
And with PLANES 2: Fire & Rescue coming next July, with toys out by the end of April 2014, it's clear what property gets the big switcheroo to the aisle display as THE FRANCHISE.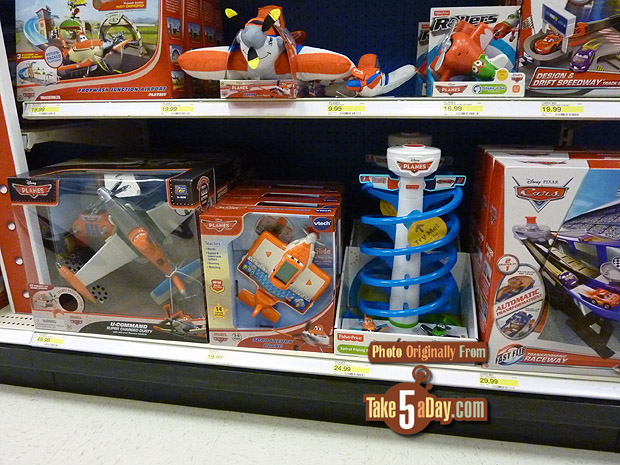 And of course, the PLANES 2 DVD will be out in September 2014 probably so it's another touch and go landing to the holidays 2014 … AND if they announce a PLANES 3 by mid next year, CARS will REALLY, REALLY be the "classic trilogy."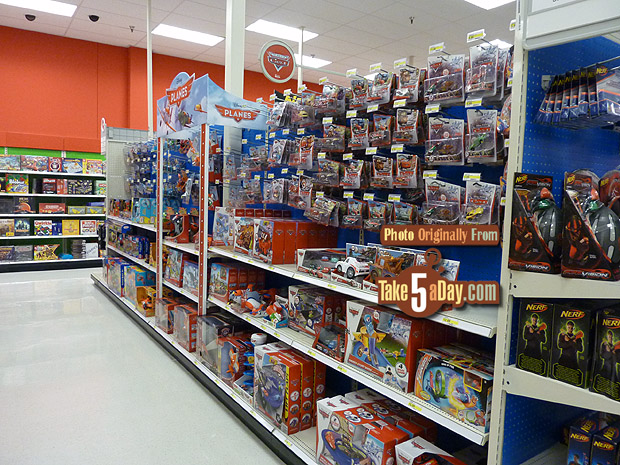 Of course at John H's Target (thanks for the photos, John H.) is still at least a solid 10 feet of CARS products so it's more like "other" Hot Wheels to Hot Wheels basic …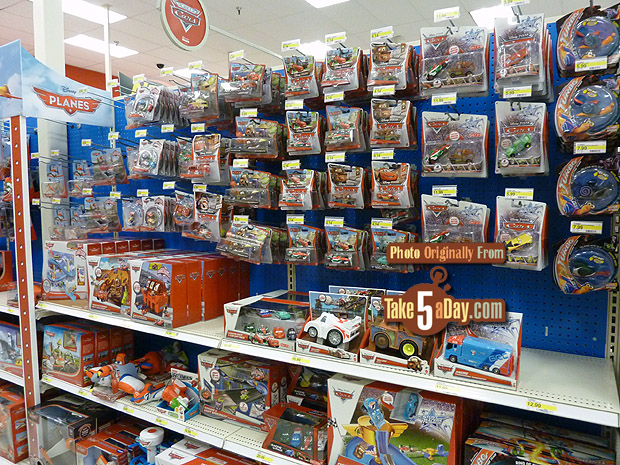 But at my Target, when they make the switch – there are only about 8 singles and about 3 2-packs so it's already more like Hot Wheels to Matchbox.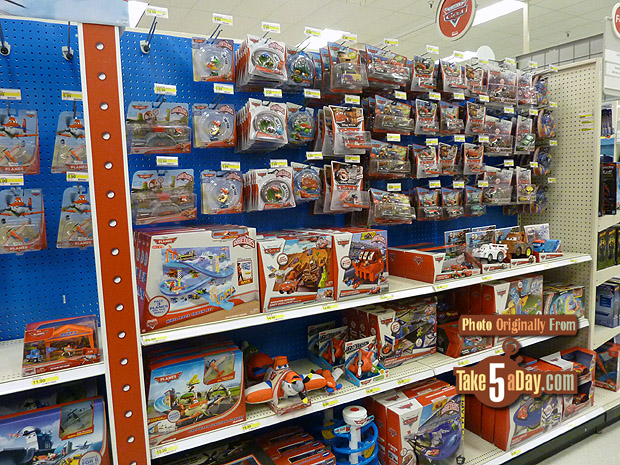 Thanks for the nice photos and good luck in your Target reset.
And one peg of Turbo left! Looks like it'll be a rare and hard to find line in a few weeks!


metroxing

11 August 2013

Disney Pixar, Disney Planes, Mattel Disney Pixar Diecast CARS, Mattel Disney Planes


4 Comments