Home
»
Disney
,
Disney Pixar
,
Mattel Disney Pixar Diecast CARS
Mattel Disney Pixar CARS: D23 Expo Convoy Brothers SOLD OUT
By the time you read this, the Convoy Brothers are SOLD OUT at the D23 Expo. Well, probably around 10 AM PST.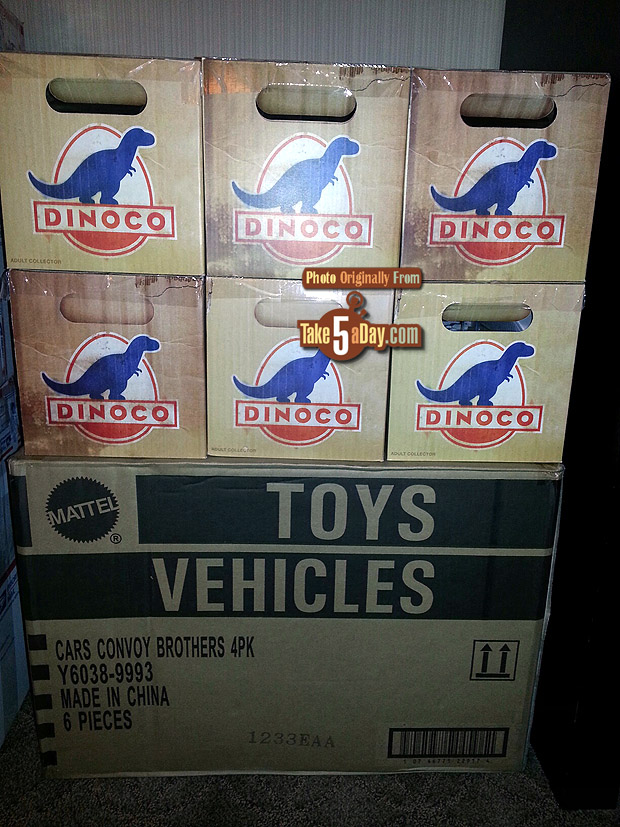 It looks like they only produced 1,000 sets. Making it one of the rarest production CARS of all time. In fact, now tied at #1 with the Apple CAR.
You can check out the list here.
And unlike the Apple CAR racer based on a common Piston Cup body, these will be near impossible to bootleg/counterfeit as there are no random RV bodies laying around.
They are the KING.
We're #1! We're #1! We're #1!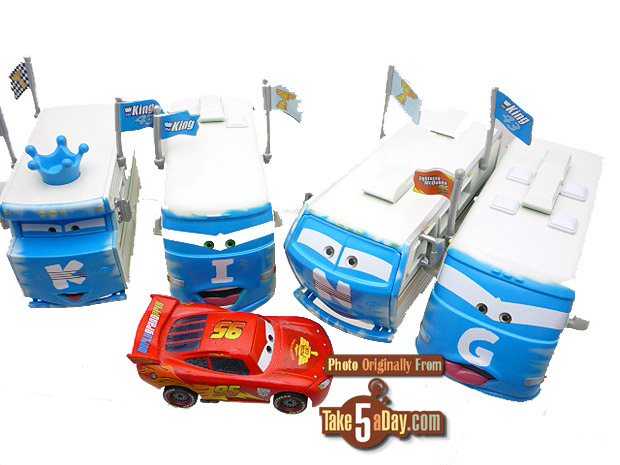 Er, no McQueen, you do hold a lot of #1 records but not the ones we're celebrating here:
#1 most number of diecast produced in a year.
#1 most number of unsold diecasts.
#1 most number of face.expression.wheel.decal color variants ever in a 6-month period.
#1 most number of face.expression.wheel.decal color variants unsold on store pegs.
Sorry, dude … Number #1 in rarest production – WE ARE THE CHAMPIONS, NO TIME FOR "LOOSERS" (production run models numbering more than a thousand … of the world).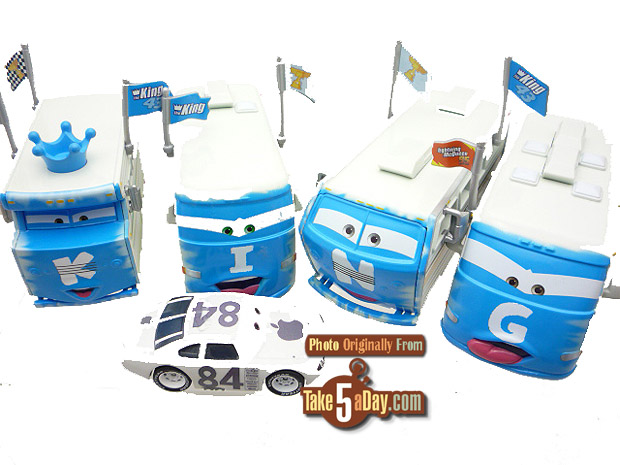 The oddity is it seems that the daily guesstimate of sales so do really so NOT add up to 1,000 as SAT & SUN were very limited (announced at 100 sets per day). Friday sales were estimated at about 300. Thursday Sorcerer Day sales @100 leaving about @200-400 un-accounted for? Did Mattel not want to bring that many to the show as they were heavy – thinking they would only have to haul them back and then send them to Digital River? So, perhaps there will be a MattyCollector post D23 Expo sale? It does not look like Small Fry Mini Buzz sold out so look for an announcement in a week or so … but I'm betting the Convoy Brothers only last a few minutes in the "advance" sale period to subscribers and never makes it back to the general public.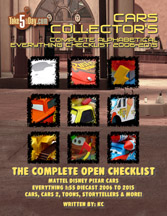 metroxing

11 August 2013

Disney, Disney Pixar, Mattel Disney Pixar Diecast CARS


137 Comments