Home
»
Disney Pixar
,
Disney Pixar CARS 2
,
Mattel Disney Pixar Diecast CARS
Mattel Disney Pixar CARS Diecast: Toys R Us "New" Radiator Springs Classic 3-Packs
The Toys R Us only Radiator Springs Classics series adds 2 more 3-Pack gift Sets …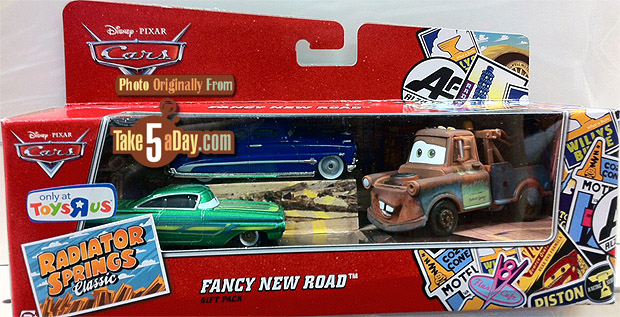 "Fancy New Road," – Doc Hudson has not been out in a while and neither has green Ramone so a good catchup set.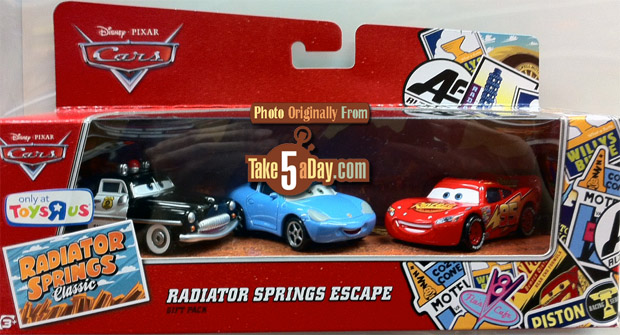 This is a nice starter 3-pack but Lightning, Sally and Sheriff are pretty easily available as singles, 2-packs and in other box sets but it's a nice gift set for those just joining the CARS collecting scene/crowd/wacky mill-abouts … 3 down, 997 to go …

The box back just features both these sets so no clues as to any future releases.
And for those who enjoy pondering the imponderables, why is FANCY NEW ROAD™ but not RADIATOR SPRINGS ESCAPE? Did I get some first year associate in trouble?



metroxing

16 March 2013

Disney Pixar, Disney Pixar CARS 2, Mattel Disney Pixar Diecast CARS


6 Comments