Home
»
Disney Pixar
,
Disney Pixar CARS 3
,
Mattel Disney Pixar Diecast CARS
,
Mattel Disney Pixar Diecast CARS 3
Mattel Disney Pixar CARS 2 Diecast: The F Singles Case Quick Review
Thanks to the nice photos from John in MO, here's a quick recap review:
NEW
4 NEW CARS in this case – Franca (Luigi's Dance Partner) …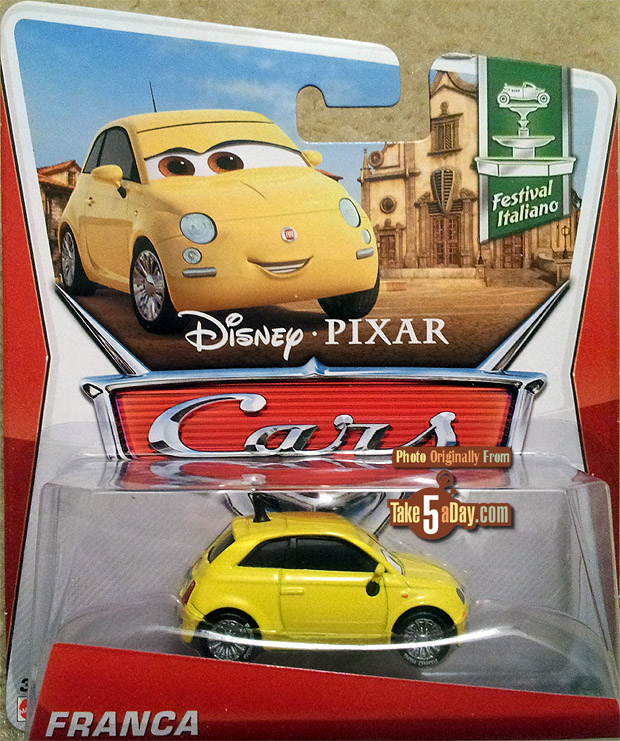 Harumi … these are the repaints we want a slew of, bring 'em on.
Brand new sculpt (Range Rover HSE) – Mike Lorengine (Queen Security Guard at the race) … Does he still come with a gun or has that "feature" been dropped?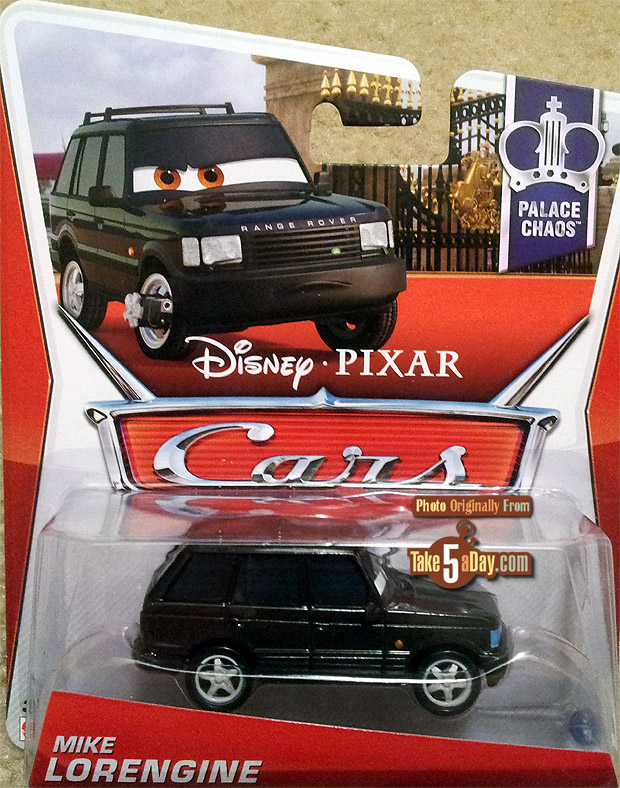 And David Hobbscapp with Headset – I cannot tell if he's been upgraded to a unibody – in the last release of David (without headset), his mouth (below the headlamps) was a plastic piece – hard to tell with the headset across the line but nice if it is but not a huge deal – unlike some other CARS where the break line was obvious, in David's case, it's not a huge upgrade.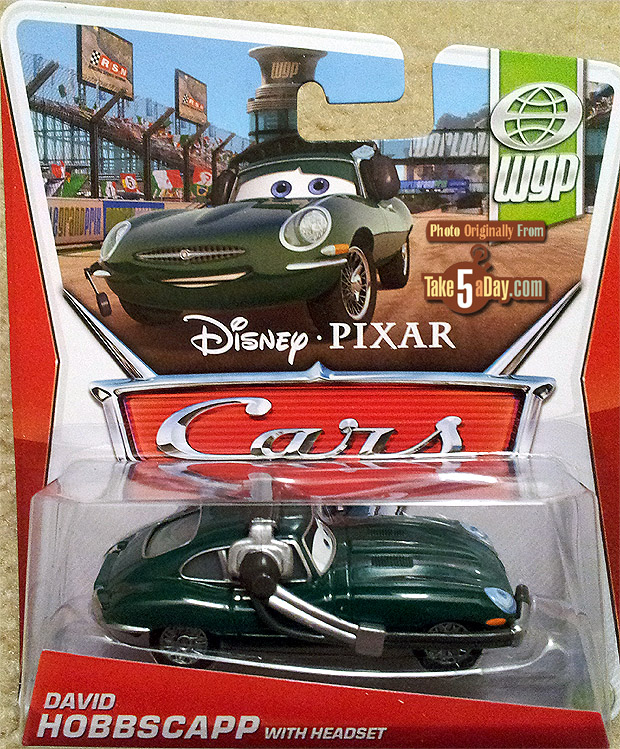 Finn was obvious where the old break was – he is much, much nicer looking as a unibody metal. He was first available in the London Rescue 12-pack this way but if you did not buy that set, this is your first chance to get the CORRECT unibody Finn McMissile … yep, it's finally time to buy another Finn.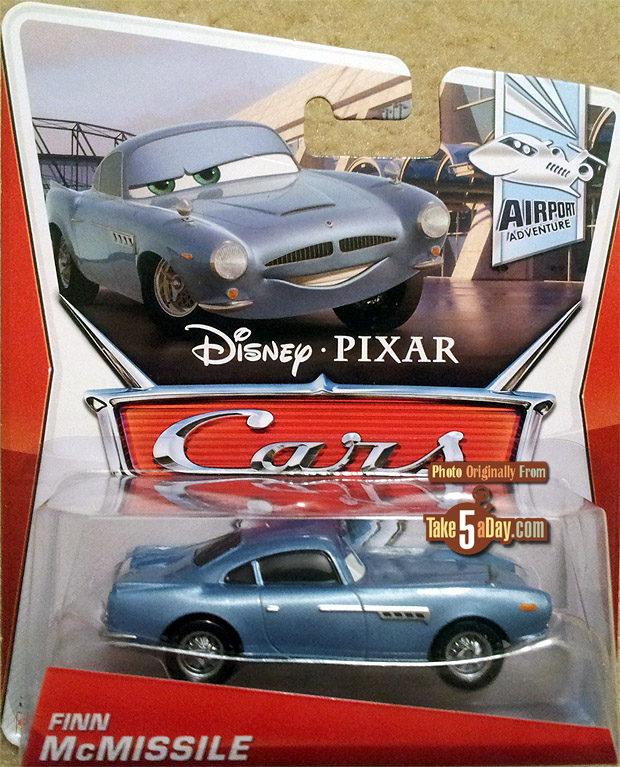 Flo is technically an upgrade probably for most collectors. It's gonna get diecast geeky. In the first Flo issued in 2006, it seems they initially designed her for a plastic mouthpiece but then decided they would not offer a lot of versions of her so they essentially went back and welded a metal mouth to her mold so the original release of Flo featured "lumpy" sides to her face if you looked closely. In the first few years, with hundreds of releases coming, hardly anyone spent much time looking at every single re-release so it's hard to tell if they fixed this mold issue in 2007 or 2008. Flo was NOT a single and only available in 2-packs (not often released) or in the Storyteller series so people were simply happy to find her and didn't spend too much time thinking about it. Sometime in 2009 or 2010 when the price of zinc skyrocketed, Mattel began going back and looking at every CAR mold and started shaving here and there – Flo's face plate was replaced as a plastic piece but the zinc prices stabilized and even dropped so that "fix" was mostly nixed – such as Flo with Tray was an all metal body (her middle portion (windshield/roof) has always been plastic and pushed up into place). But with Flo now in the singles lineup, it does look like her base body is all metal and with a new "complete" mold – so no lumps … this looks like the RS Classic Flo which I looked at closely so for many if not all of you, this Flo (or the RS Classic card one) should be an upgrade – definitely a variant from 2006 (the back window is also more opaque and less clear also) – but definitely, if you have the plastic face Flo, definitely an upgrade.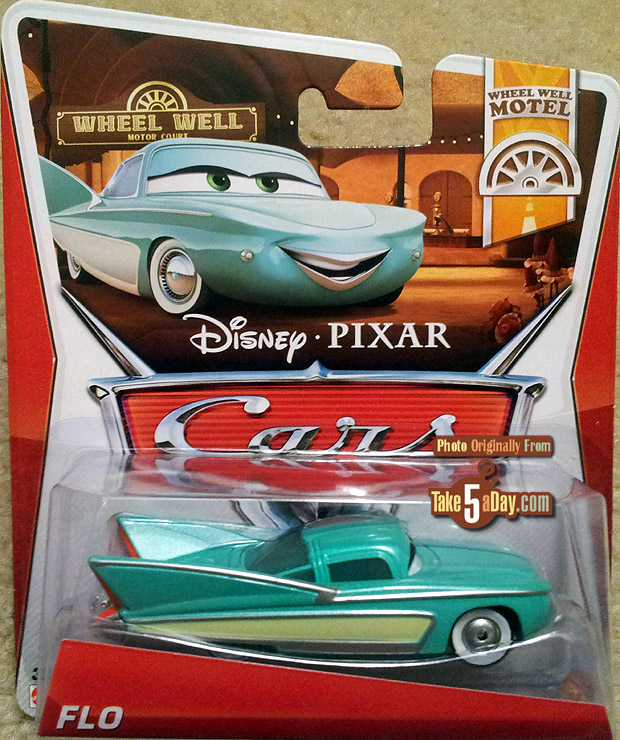 Greta – UNIBODY UPGRADE! Greta no longer has a plastic face plate but my guess is to save a little money, they welded a new metal mouth/headlamp to the old mold – hence you can kind of see the seam unless of course they put on more than one coat of paint. 🙂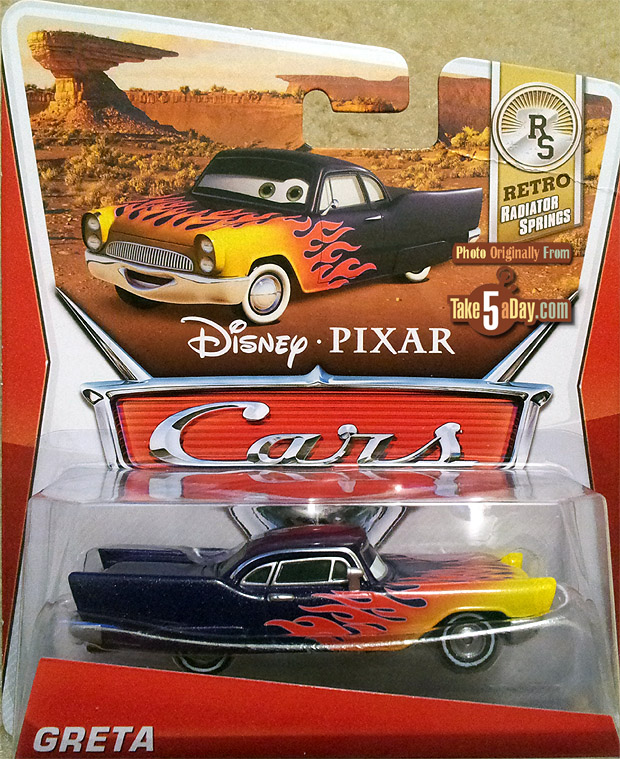 The first Cruisin' McQueen also had kind of a unseemly lumpy "seam." Since he's been re-released about a million times, my guess is they upgraded his mold a long time ago but since I had a Cruisin' from 2006, I have not looked very closely at subsequent ones until now – which every CAR has to be examined with a jeweler's loupe now so …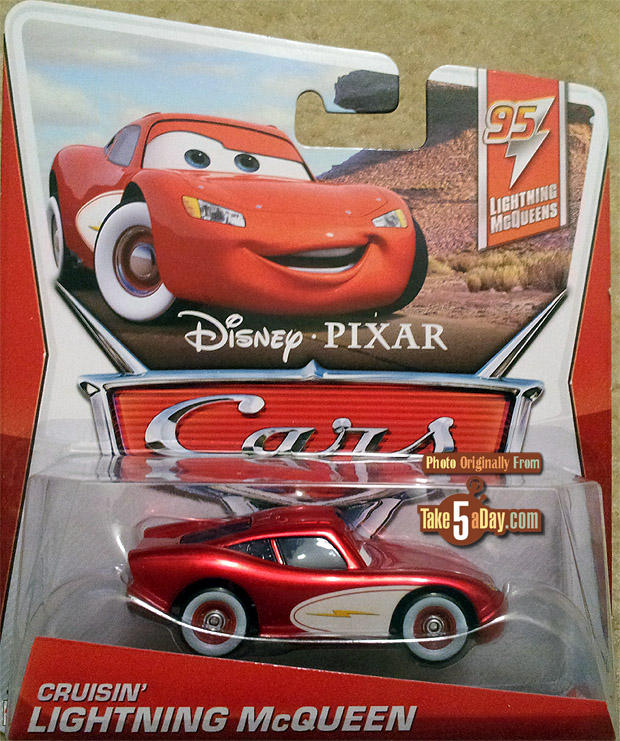 Others not shown include:
Brand New Mater – While technically a return to his original mold of all metal unibody, it is an upgrade from the more recent releases since probably the WOC series … hard to tell exactly when they switched him out. Brand New Mater is back to being one of the heaviest diecast release ever in CARS.
Uncle Topolino – yes, strange that he's been upgraded to a unibody since he's so lightweight to begin with and his hood piece is so tiny but I guess it's cheaper to redo his mold than have to buy a tiny sliver of plastic to glue on.
RECENT RELEASES
DJ with Flame, Grem with Weapon, Sheriff*, Rusty Rust-eze, & Vladimir Trunkov have all been recent released so they should be the same.
Jonathon Wrenchworths, a hard to find release from the Final lap series looks the same. As does the return of CARS 1 Lightning McQueen.
* I have not seen this single but the London Rescue sheriff and the RS Classic Sheriff are a slight variant – slightly lower but if the paint ops are a HUGE upgrade from my original Sheriff.
I have not looked at Nitroade or Race Truck Tow yet from this series so I cannot say for certain.
Thanks for the great pics, John in MO – who, along with others have found this case at Target. Which is nice but we need to hear all Target's getting this case plus WM and maybe even TRU! And also, getting more than 1 case and then just waiting for the next one. I guess retailers are scared of the 50% cases containing 4 diecast choices.
Hopefully the trend continues of this being available at retail, maybe in greater quantities than 1 case per retailer or if you prefer just to buy the entire case, Children'sToyCloset will be happy to take your pre-order.

metroxing

14 March 2013

Disney Pixar, Disney Pixar CARS 3, Mattel Disney Pixar Diecast CARS, Mattel Disney Pixar Diecast CARS 3


5 Comments