Home
»
Disney Pixar
,
Disney Pixar CARS 3
,
Mattel Disney Pixar Diecast CARS
Mattel Disney Pixar CARS: Oversized Deluxe CASE B Arrives
The return of more CARS 1 oversized Deluxe CARS (aka: Deluxe Case B 2013) have arrived at Walmart (not exclusives but maybe first ship to WM?)
Thanks for the nice photos, "Moe A."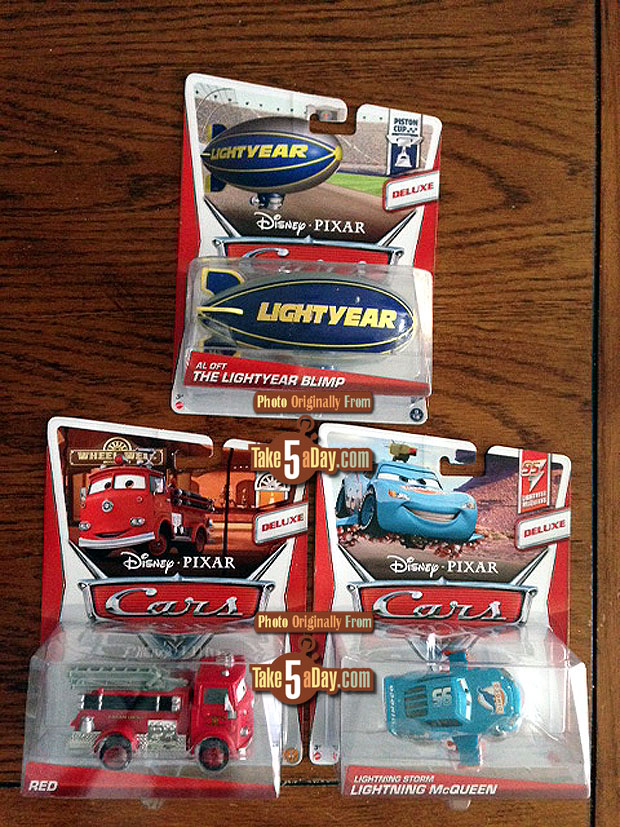 Of course, Red was available in 2011 in one of the early CARS 2 Deluxe cases but he still seems highly sought after. Note, this Red is larger than original CARS 1 Red. You can read the comparison review here – also note, with CARS 2 Red 2011, they added a plastic faceplate, not sure if that's been changed or not …
It's been a while since we've seen the deluxe Al Oft the Blimp, I wonder how he'll be received this time. Is there 4 years of pent up demand?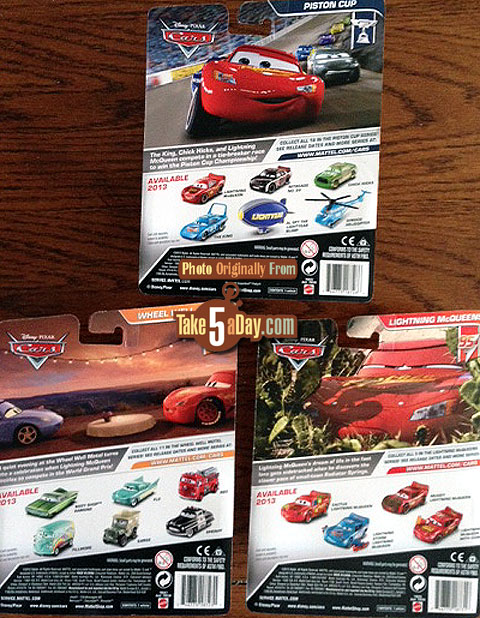 The cardback is appropriately different depending on which "theme" that deluxe falls under.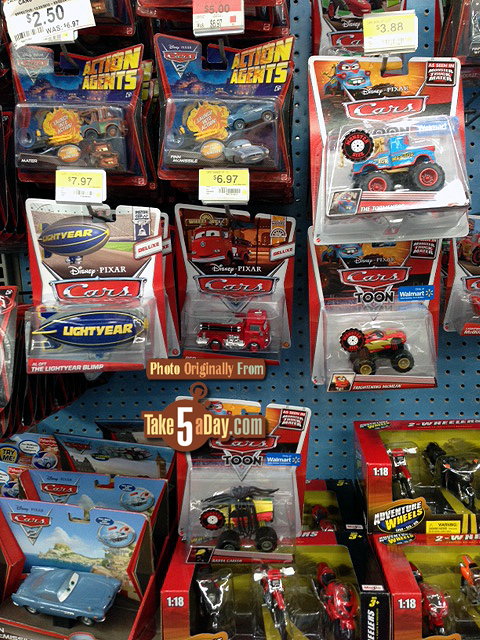 "Moe A's" Walmart looks like it's actually stocked with CARS. The NorCal ones I've seen lately have some Action Agents and some Francesco's – that's pretty much it.
Thanks, Moe.


metroxing

8 February 2013

Disney Pixar, Disney Pixar CARS 3, Mattel Disney Pixar Diecast CARS


6 Comments