Home
»
Disney Pixar
,
Disney Pixar CARS 3
,
Magazine
Disney Pixar CARS 2: Comics & Magazines
There are a couple new CARS & CARS 2 comics and magazines – as usual, there are a bunch of things going at once so it's all confusing.
It looks like the CARS Magazine is finally coming to US. There is a Preview (?) edition available at BJ Warehouse (thanks for the heads up & scan, "Trev.")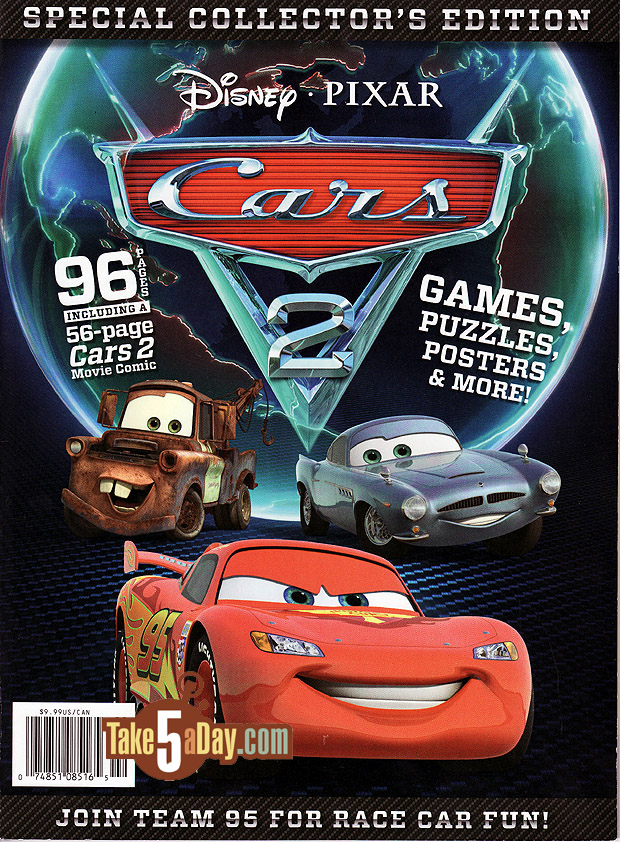 This is the magazine format that was previously available in countries such as Turkey and Italy (among other European countries). Obviously they will update the content for CARS 2 but probably re-run some older content such as puzzles and such. You can subscribe to it directly HERE. $29.92 for 8 issues – not a bad deal for a 96-page mag of games, puzzles, posters and hopefully like the EU versions – lots of stickers. If you subscribe, you also get two digital PDF's 4-page mini comics from older issues of the magazines.

At the comic book stores, they listed this as issue #1 of a Disney Pixar CARS 2 "magazine" …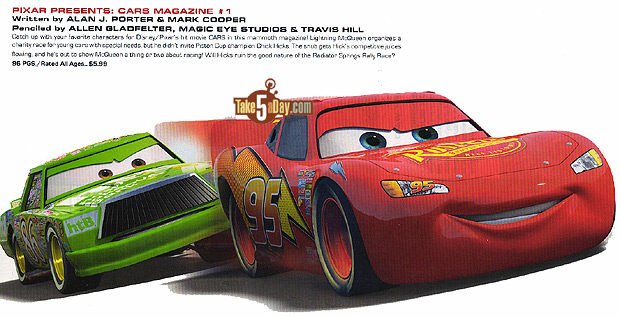 But it turned out to be the 4-part Boom Studios CARS "Race Rally" mini-series reprinted as one larger format comic "magazine" and now released by "Disney Comics."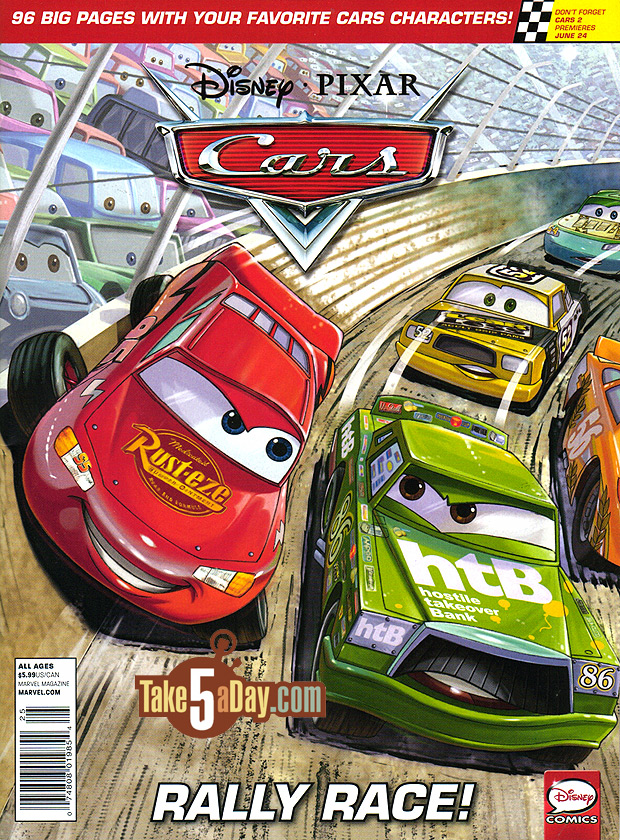 It's a nice format, a nice story & art for kids but it is a re-print.
There is another "issue" coming out next month – scheduled June 22, 2011. From the description, it looks like a re-print of the first Boom Studios CARS series on the backstory of how Lightning found Mack, got his Rust-eze sponsorship and landed in Radiator Springs. Nicely done & illustrated but a re-print in a larger format.
You can pre-order from TFAW.com.
After this June compilation reprint, there does not seem to be anymore reprints scheduled so these might just be more of a promotional tool around the opening of the film.
There is-will be a comic novelization of the film also … (that is actually in a comic book format).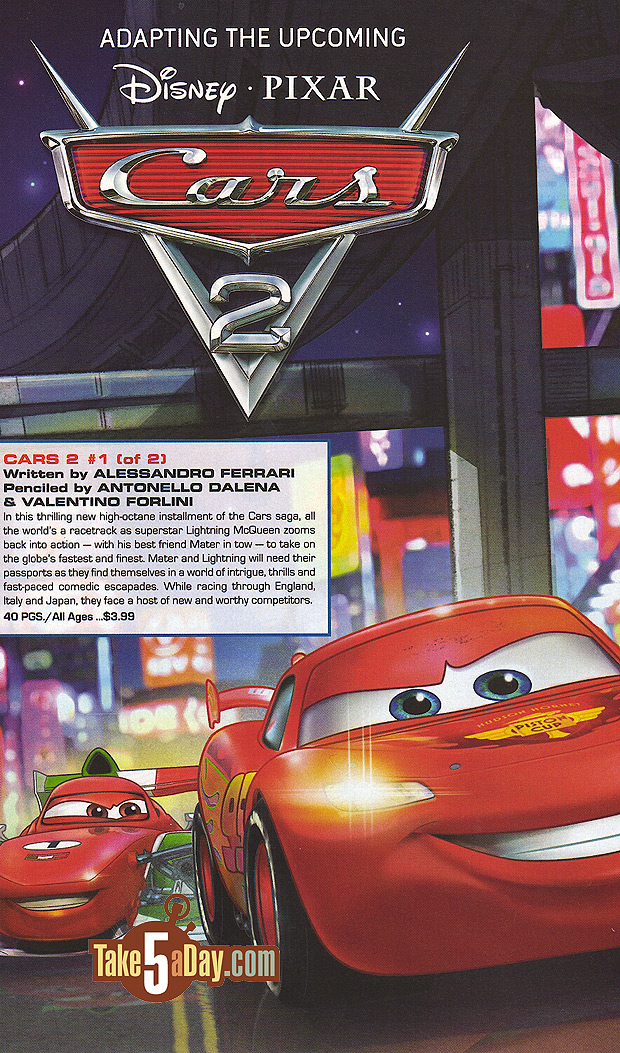 It will also ship on June 22, 2011. It's 1 of 2.
Click HERE to pre-order from TFAW.
To order it from your comic book store: APR110560 – CARS 2 #1 (OF 2).
If you need a comic book store locator.
Other than the comic book novelization of CARS 2 in two parts, there does not seem to be any more CARS comics scheduled afterwards but then Disney wrapped up buying Marvel not too long ago so there was probably not a lot of lead time to get everything in place so probably in a few more months or at the end of the year, a monthly comic might start up but meanwhile, there is the magazine.


metroxing

3 June 2011

Disney Pixar, Disney Pixar CARS 3, Magazine


12 Comments