Home
»
Mattel Disney Pixar Diecast CARS
Mattel Disney Pixar CARS: 2023 2-Packs Variants Arrive …
New configurations … of singles (re)releases we haven't seen in a while – though there are production variants if you care about that sort of thing.
Conrad Camber Shiny Wax Next Gen & Jonas Carvers No Stall Next Gen.
The new 2023 Conrad Camber has a metallic gold foil look where the last release of Conrad is more like the screenshot,  a yellow call out starburst element. Jonas Carvers is a flat matte red versus the last releases which featured Jonas with a pearl bright red look (Metallic version) and a red matte look with the pearl effect (regular release).
Harvey Rodcap Easy Idle also is now a matte black versus the pearl black look in his last release.  Barry DePedal RPM Next Gen is the same as the 2022 single release but compared to earlier releases, also a change from pearl purple to matte purple (plus the eyelid line added in 2022).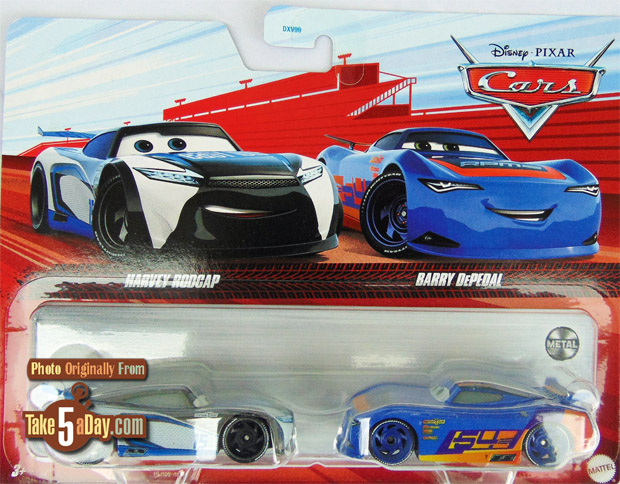 Caleb Worley & Jet Robinson are available together for the 1st time but no changes from the last release.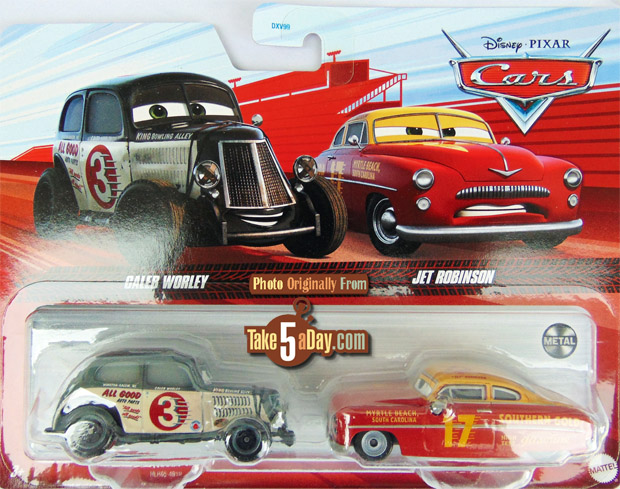 First time together – Saludos Amigos Ramone & Flo, no changes from the last release … don't worry kids, they look like they are touching but they are not.  Yes, the artwork has always shown him as Hydraulic but no Hydraulic Saludos Amigos Ramone release (yet).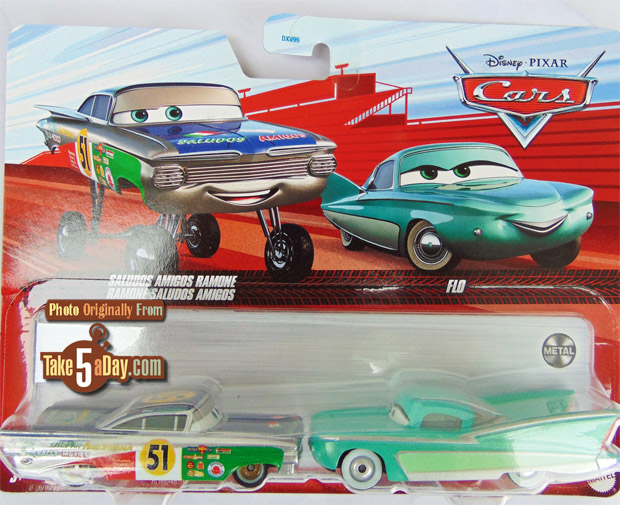 Kris Revstopski (white flag) has not been released in a while. Both of them do not look any different.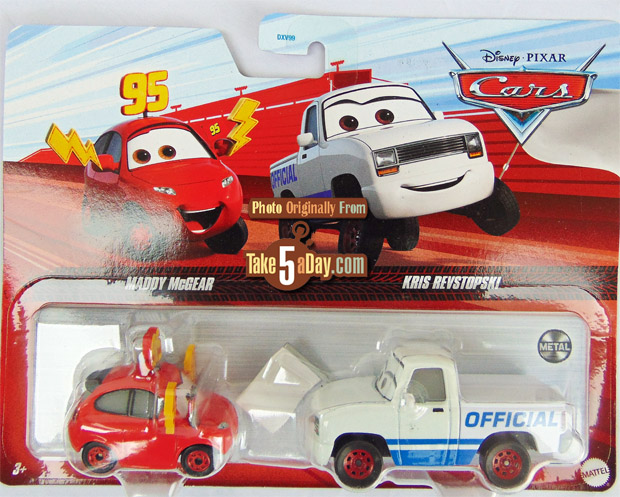 Mater with the big tow plus Road Trip Lightning from CARS On the Road. No different from the singles versions.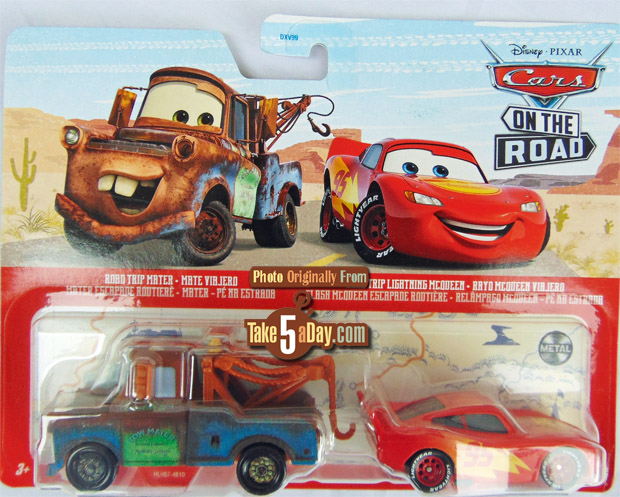 Collect them all.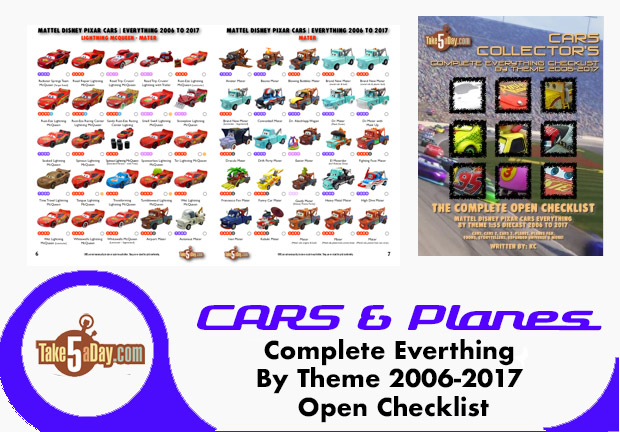 metroxing

13 February 2023

Mattel Disney Pixar Diecast CARS


One Comment