Home
»
Disney Pixar CARS
,
Mattel Disney Pixar CARS
Mattel Disney Pixar CARS on the Road: New Red's Fire Station Playset
Thanks, "compassinfo" for the heads up …
there's a ew CARS On the Road "Red's Fire Station Playset" with Kid-Activated Action.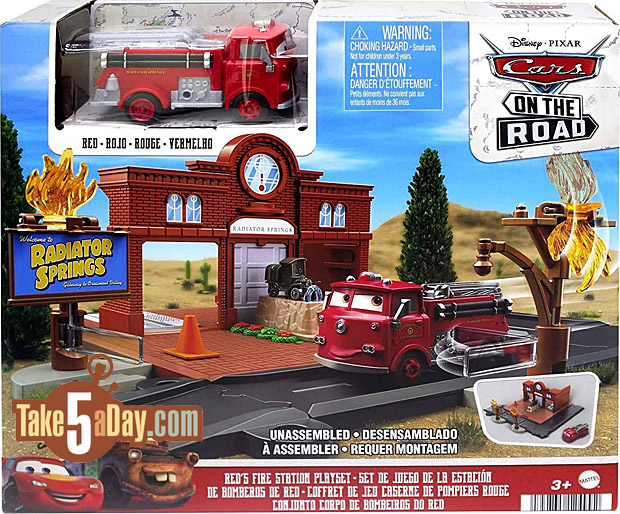 ​Flip the signs around the fire station to practice putting out fires.

​Roll down the ramp and onto the street to race to the fires, or roll over the lever in front of Stanley's fountain to watch the "water" go up and down.

​The set includes over-sized, die-cast Red the fire truck vehicle for out-of-the-box adventures.
So, it is really a DIE-CAST METAL RED? Every once in a while we get a metal die-cast in a box set but not very often … it doesn't have the round snipe DIE-CAST on the front of the box … the diecast RED side hose hookups are shiny and. there's a "hole effect" (as if real hoses can hook into it) so unless they updated the diecast RED, it's plastic but if you see it in stores, let us know.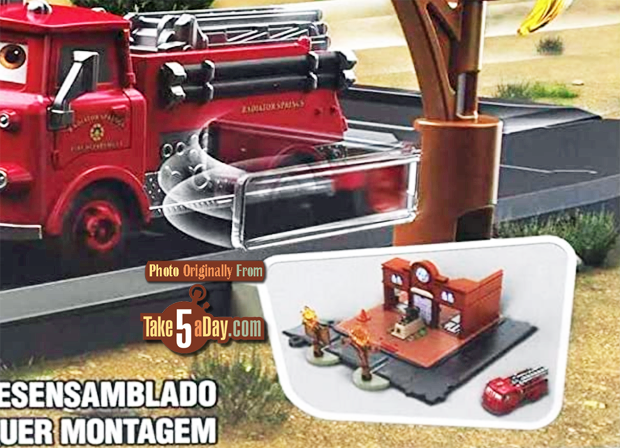 Also available at Amazon – very reasonably price at around $19.99


metroxing

23 January 2023

Disney Pixar CARS, Mattel Disney Pixar CARS


2 Comments