Home
»
Mattel Disney Pixar Diecast CARS
Mattel Disney Pixar CARS On the Road: Noriyuki Goes to Pieces
Thanks,"Mad Mel" for the great photos of his CARS On the Road Noriyuki after he's gone to pieces. 🙂
Clearly Mad Mel sees everything that can be cracked open, 🙂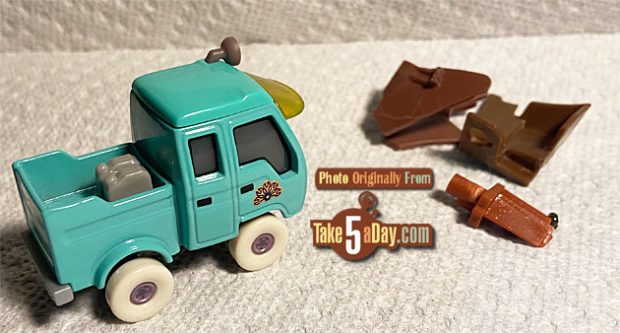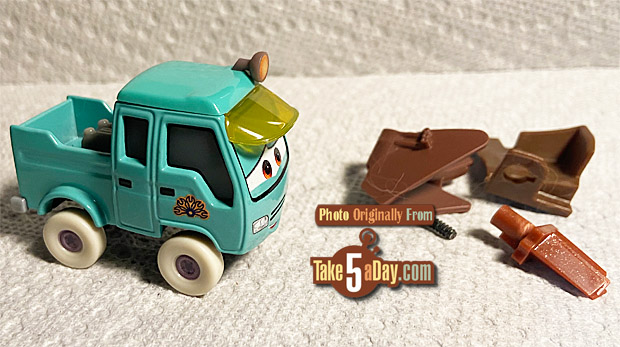 "Noriyuki is held together with triangular "slotted" screws. Here's a couple of photos to show how it looks taken apart, and how it looks put back together without the simulated load. Jerry cans are held in place by the metal body. Only the front screw is holding it together. But In my imagination this load was used on Mater.
My only complaint with the Salt Flat cars are the white tires. Card photos show black tires. I'd want black tires with speckled white paint to simulate salt on the tire tread and part of the white walls. Still, a very nice set. – Mad Mel."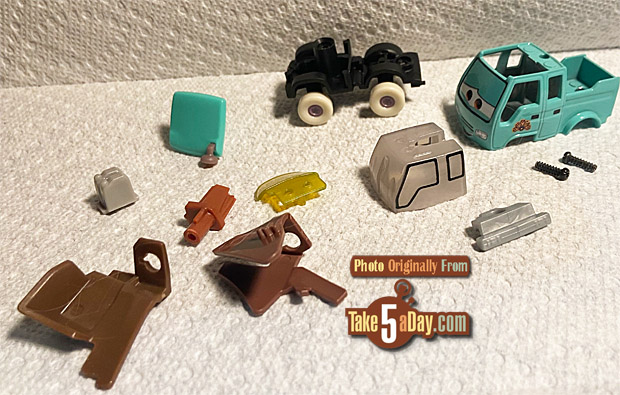 It's very cool. I like that jerry oil can is gray and not brown – nice extra touch.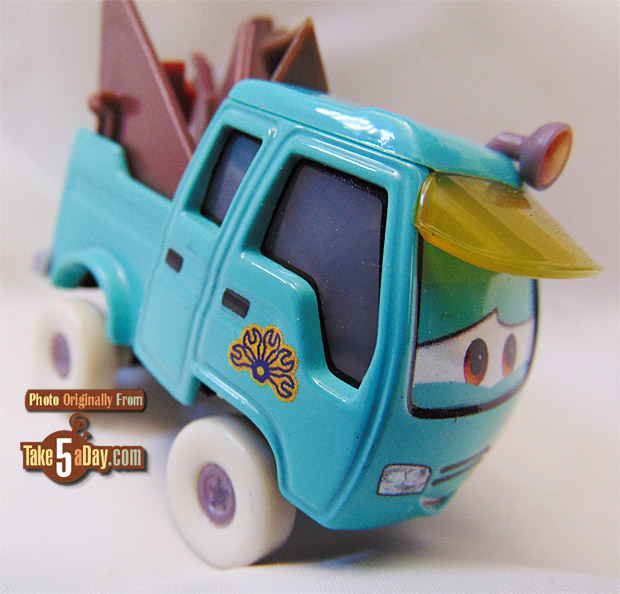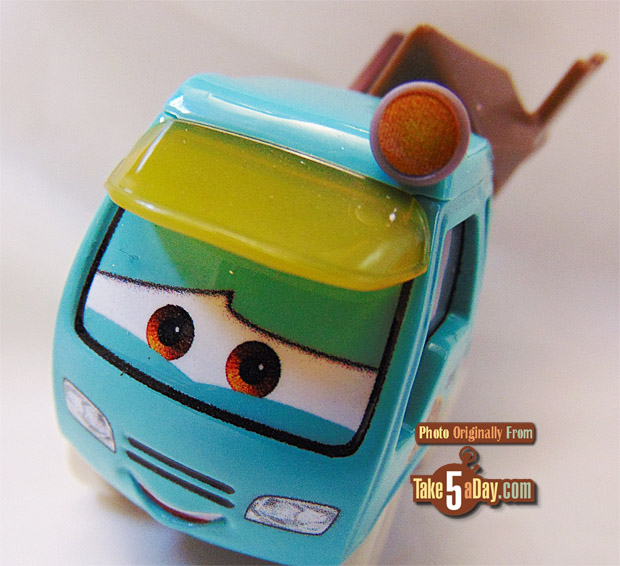 metroxing

7 November 2022

Mattel Disney Pixar Diecast CARS


3 Comments