Home
»
Mattel Disney Pixar Diecast CARS
Mattel Disney Pixar CARS: 2022 Singles Case DXV-95BK (First CARS On the Road Singles)
Intermixed with the mainline CARS diecasts are the CARS On The Road TV series diecasts, the first three are in this case.
3 Road Trip Lightning McQueen.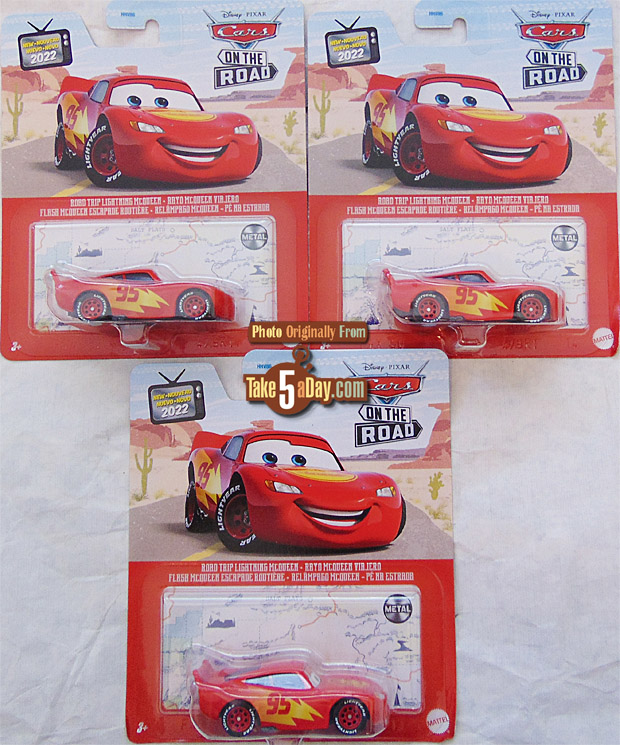 Speed Demon & Mater on the CARS On the Road card. Mater himself does not look any different than his regular 2022 look so mainly for card collectors.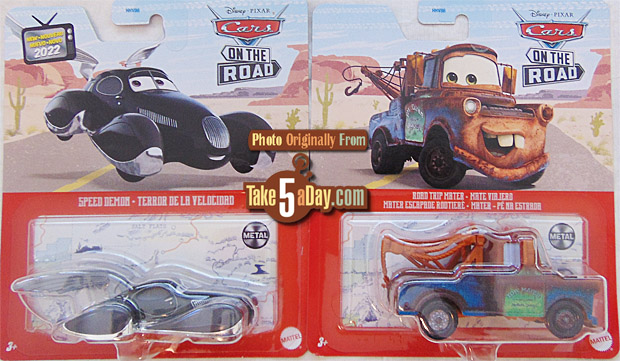 ALL NEW, Colin Bohrev (CARS 2?) & "Tractor with Tire in Mouth," so named before he has a tire in his mouth … in case you were wondering … or puzzled … 🙂  …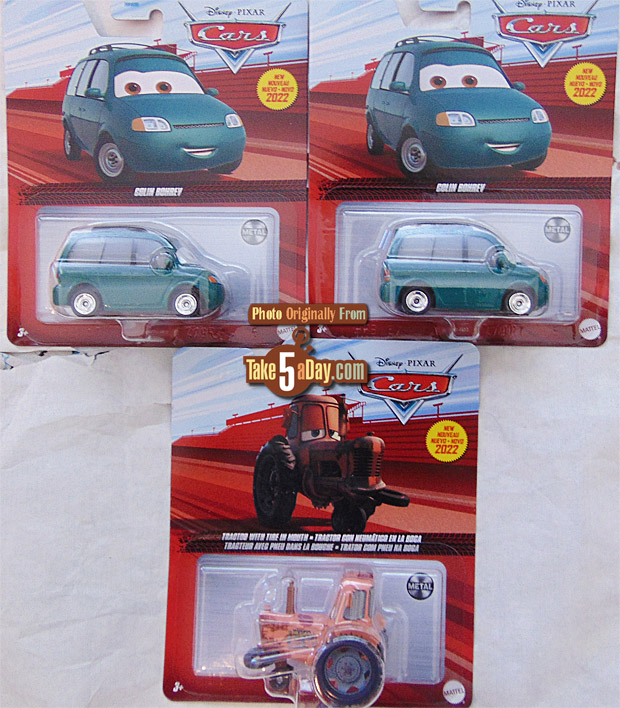 George New-Win, Next Gen Leak Less and Flip Dover, Next Gen Intersection driver. While neither are new/new, George New-Win was mostly only available in box sets AND without the eyelid and we haven't see Next Gen Flip Dover in a while and never without the eyelid line so in effect, two new releases.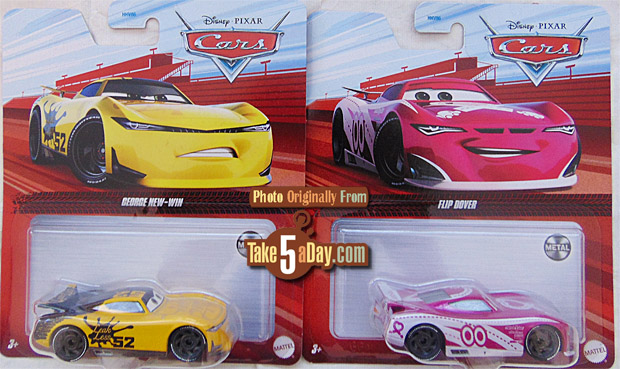 Most f these have been out in 2022 but as retail is still short stocked, this is a nice case with many of  the new to 2022 eyelid releases … Transforming Lightning McQueen is actually new to the Thai eyelid update so really 10 "new/newish/like new" releases in this case + Mater on a new card … just like in the old days!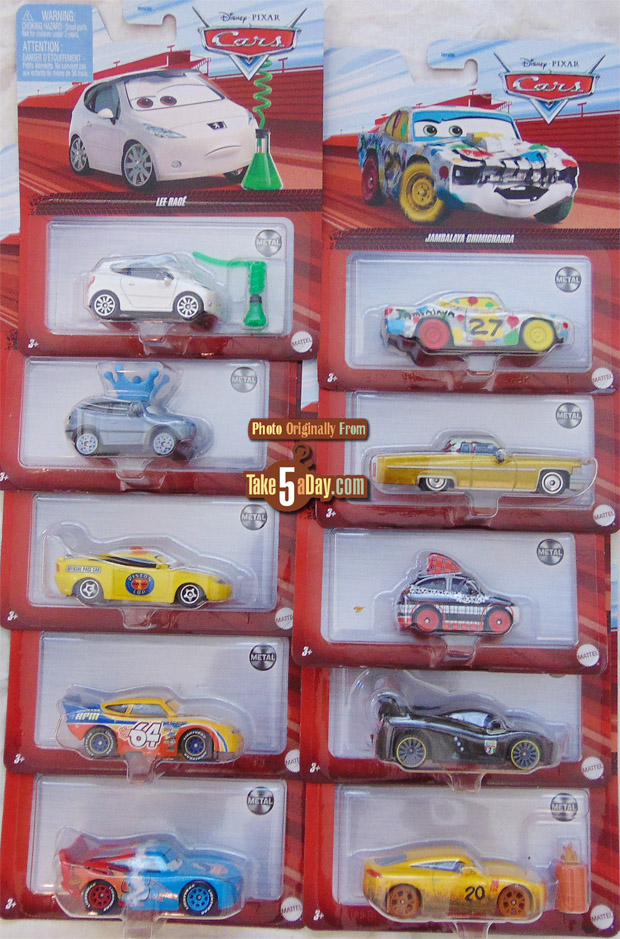 Only 4 common re-releases.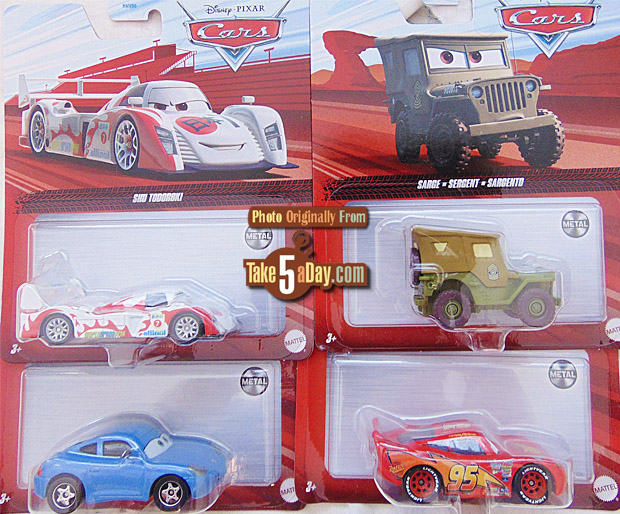 Yes, the box says July 17, 2022 so I presume Disney may have originally scheduled the series to run in July but moved it to September.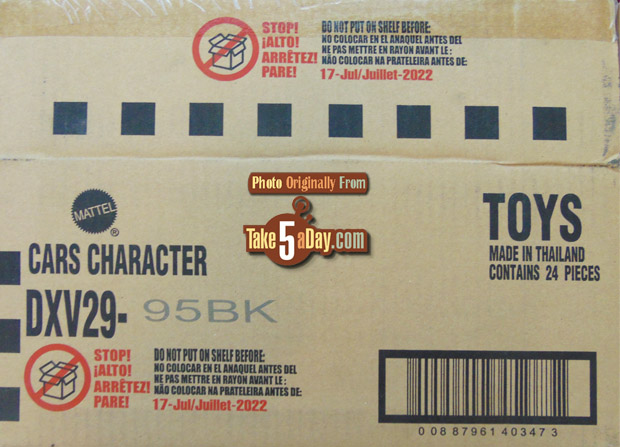 I hope you spot it on the store shelves soon. Send a pic if you see it in the wild …


metroxing

17 August 2022

Mattel Disney Pixar Diecast CARS


One Comment