Home
»
Mattel Disney Pixar CARS
Mattel Disney Pixar CARS: New Complete Checklist Available!
The updated 2006 to 2021 checklist is available at Amazon or MagCloud.
Over 1,500 high res photos! Everything from CARS, CARS 2, CARS 3, Toons, Storytellers, Expanded Universe, Disney Store 1:55's are all here.
If there was an eyelid line release, that release can now be considered the 'correct' release and it is generally the only one shown … unless the production change was different that is falls under "variant," then two or more are shown.
Some other changes this year – I dropped lenticulars except for the townies as there only a few completists starting now. Accessories that no one seems to care too much such as the Pit Row barriers with some racers are also not included as the diecast itself is much more important … the final count is always hard to say as do you count a version with a different tool chest as one or two releases and of course, a few select people are replacing older releases with the new eyelid line Thai releases, others are supplementing and some don't care at all so basically more than 2,000!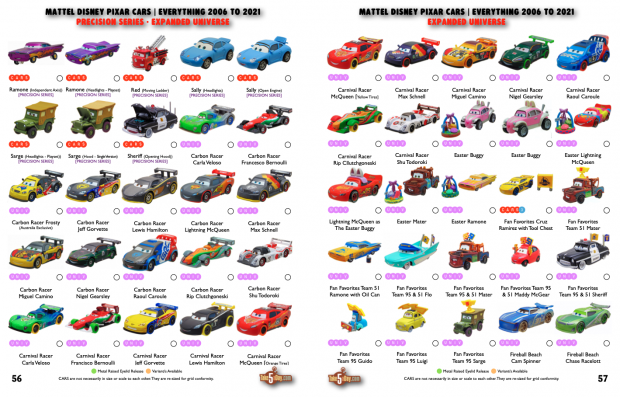 The Amazon version – they do not like the words Disney Mattel Pixar on the cover so it's called "the TakeFiveaDay checklist." The Amazon version is also available in the Amazon store in the UK, Germany, France, Spain, Italy, Japan, Canada, Australia and the Netherlands so you can save on shipping by ordering in your country. If you cannot find it, send me an email and I'll look up the direct link or the ASIN number is B09X81948Y which should help you in your search on your Amazon store.
Be sure and leave a review!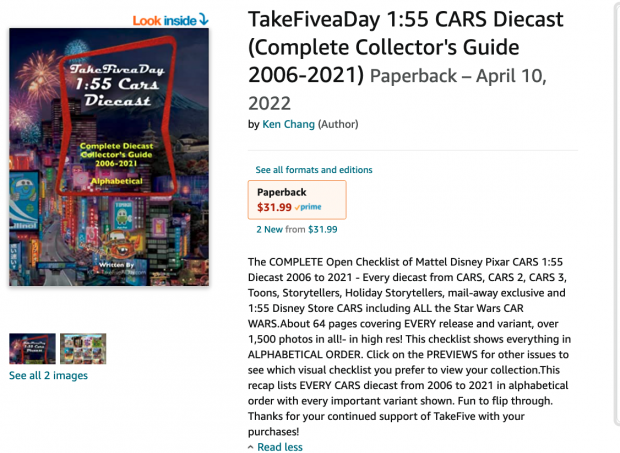 Or if you prefer the MagCloud version, the content is 99% the same. There is an extra checklist in the MagCloud version (see below) because of the way the back cover is configured so otherwise it'd be a blank page … MagCloud also offers a digital only version for sale if you want a PDF version. You can also go to the link and click on PREVIEW to see what both magazine inside pages look like. MagCloud des also ship international but just from the US.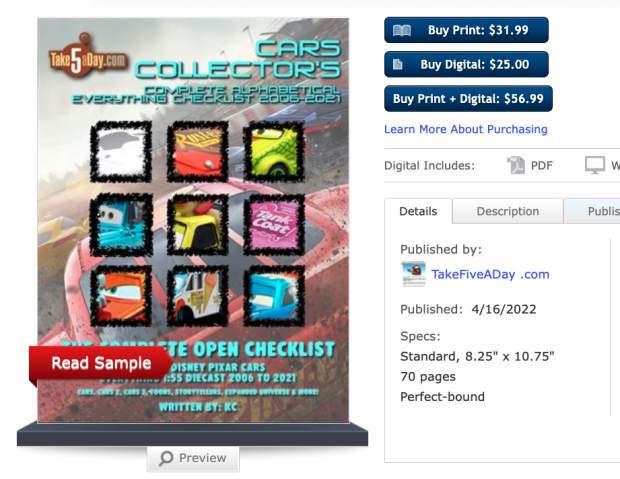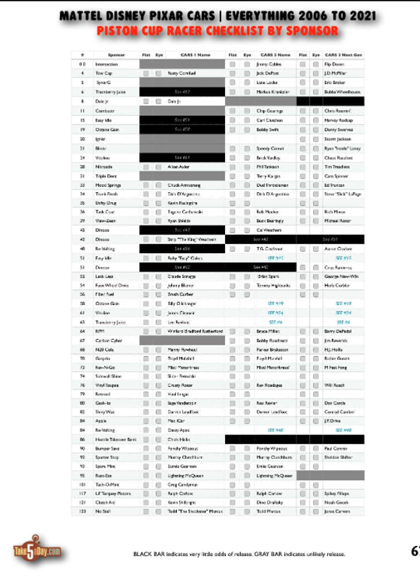 There is NO 2021 Yearbook this year for several reasons. There was very little interest in last year's issue of CARS on card in addition; many/some collectors don't consider the eyelid "new" and; with the lockdown and distribution issues from COVID, it was a difficult collecting year for on-card buyers … hopefully 2022 will be much better.
Our MAGAZINE STORE page is HERE.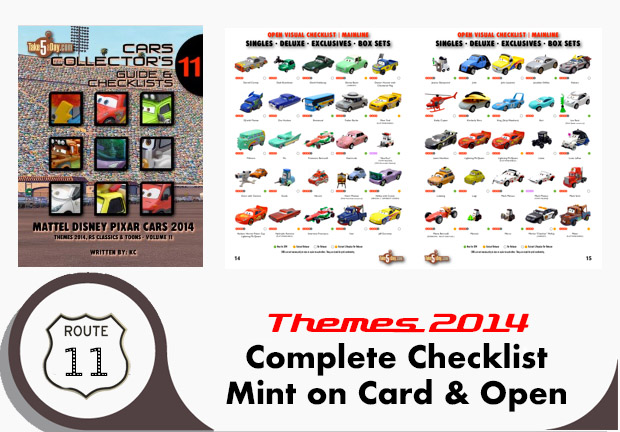 metroxing

16 April 2022

Mattel Disney Pixar CARS


7 Comments