Home
»
Mattel Disney Pixar CARS
Mattel Disney Pixar CARS: Singles CASE DXV-95AL
Getting down the wire – this looks to be the next to last case of 2021 – the Singles Case DXV-95AL
Thanks "Get Me Collectibles"
It's a nice case with lots of new releases, variants plus non-common re-releases.
CARS 3 Bob Cutlass with a variant shiny look … plus the great Mummy Costume Luigi & Ghost Costume Guido … I like how they added "costume" to their names so not to scare kids who might think Luigi has been mummified by Egyptian priests and that Luigi is not dead haunting us  🙂  … so relax, just a costume …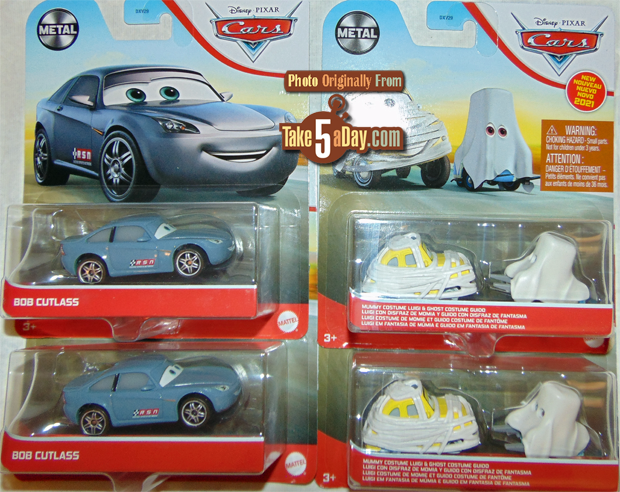 New for 2021, Reporter Derek Wheeliams and Thomasville Floyd Morgan.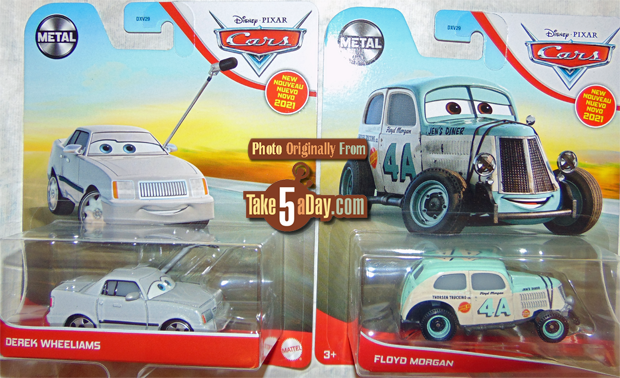 Also NEW, Camera operator Sara Wheelson (largest attached camera ever?) plus #68 Jim Reverick Carbon Cyber, one of the last next gen racers …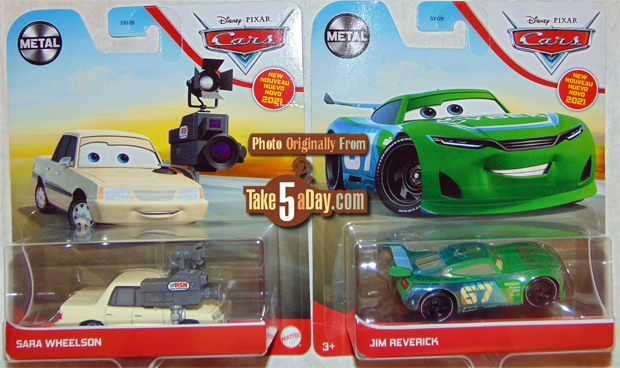 I think this is the 1st release of Marlon Clutches McKay this year?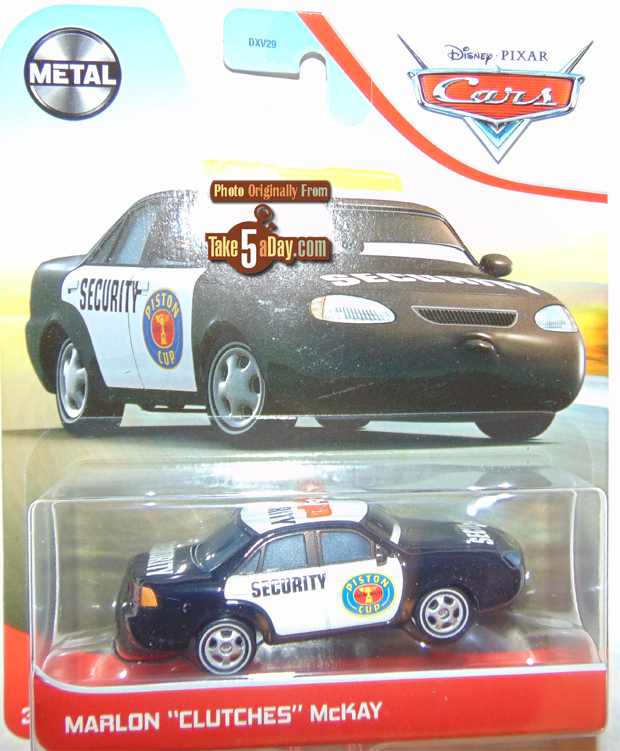 Nice re-releases to see on the pegs.
A few common re-releasses.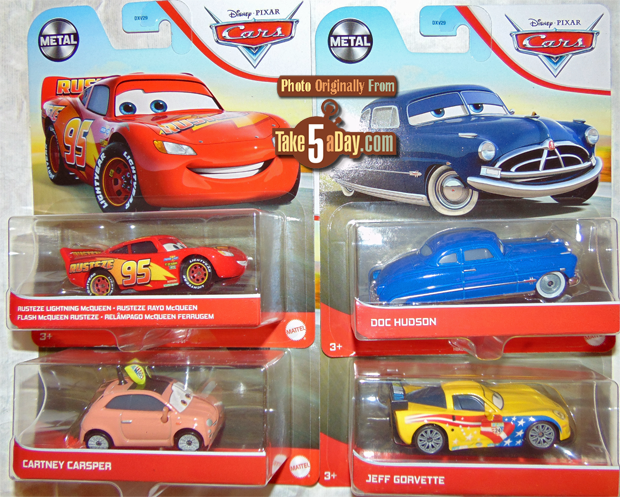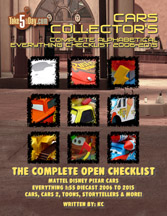 metroxing

8 December 2021

Mattel Disney Pixar CARS


8 Comments