Home
»
Mattel Disney Pixar Diecast CARS
Mattel Disney Pixar CARS: "Super Chase" 2-Pack
"DisneyLover55" says he found this box set online and wondered if it's 'real.'
It's an oddity for sure.
The exterior of the box is plausible legit. This was the look of non-retail box sets from 2017-2019 but … there were no 2-packs released this way. The non-retail 3-packs came in a generic cardboard … and I think the smallest config with the generic red & black box were 5-pack's – not this shape.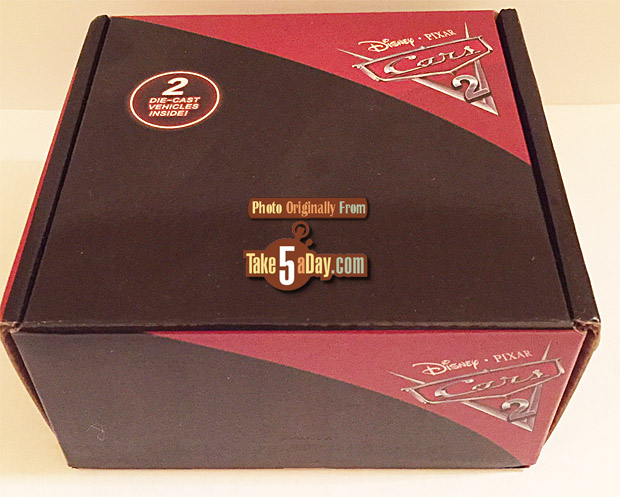 Packaged inside were 2 CARS 3 "Super Chase" racers, "Long Ge," & "Flash." which in the years 2017-2019 were reserved for CARS 3 releases so it makes no sense in a CARS 3 theme color box.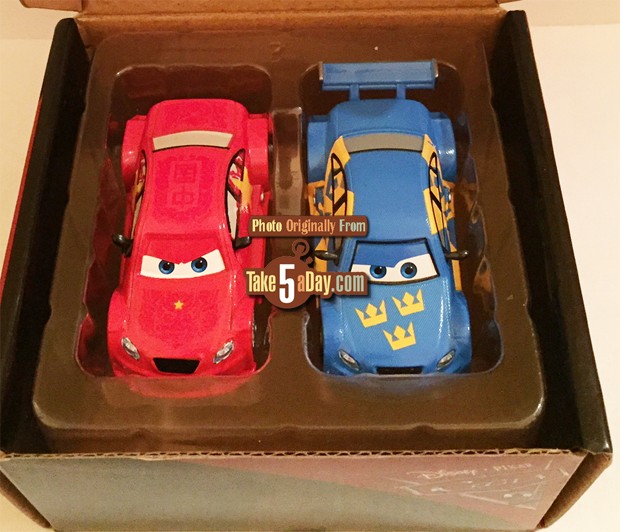 And adding to the mystery are the diecasts are stamped from 2012 …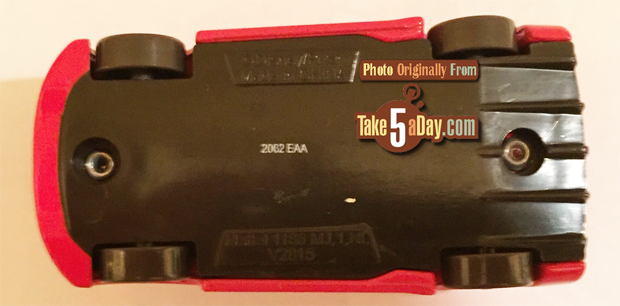 And the bx has a copyright/trademark date of 2016 which matches nothing.  And the final ding – the wildly misspelling of El Segundo, CA not to mention US Barbie is no corporate subsidiary that Mattel uses …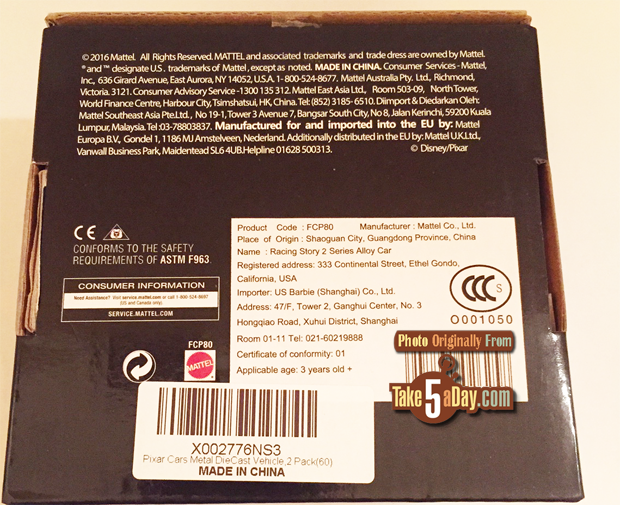 So, the diecasts are made at Mattel's plant from when the Super Chases were 1st being produced (2012), most likely they were unauthorized runs late at night but the "pirates" had left over ones and to maximum their returns years later made a counterfeit box … plus, it's difficult to get full pricing on Amazon if it's not in a box … so this seems to be the last hurrah of the CARS diecast illegitimate sellers before Mattel moved production to their own plants in Thailand and elsewhere making it impossible for these backdoor guys to operate so interesting but not a Mattel release..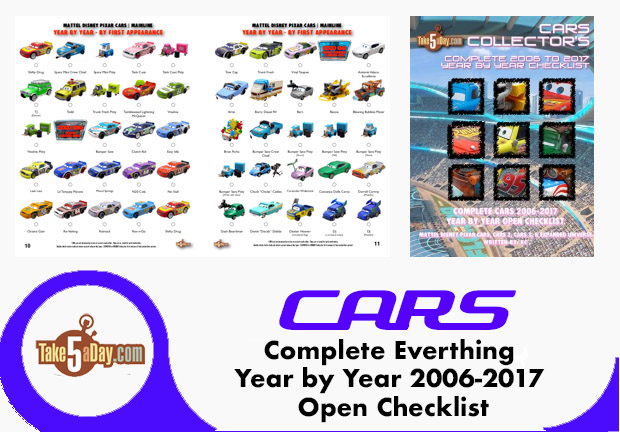 metroxing

9 June 2021

Mattel Disney Pixar Diecast CARS


5 Comments