Home
»
Mattel Disney Pixar Diecast CARS
Mattel Disney Pixar CARS: Harumi 2021, Still a Cute Ute
Thanks, "Mark T." for the great photos.
Harumi from CARS 2 returns … slighter less red …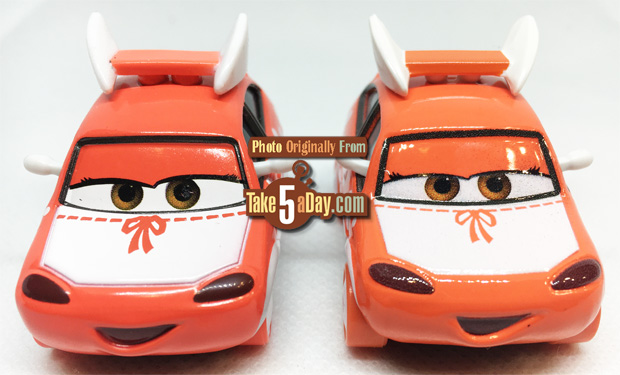 Old rims (left), new rims on right. Windows lighter and back windows. Mirrors at diff angle. The side by side view shows a different body (back window angles higher than old version).
The door side tampo decal seems different though the one I have actually extends down all the way also so that might be the same?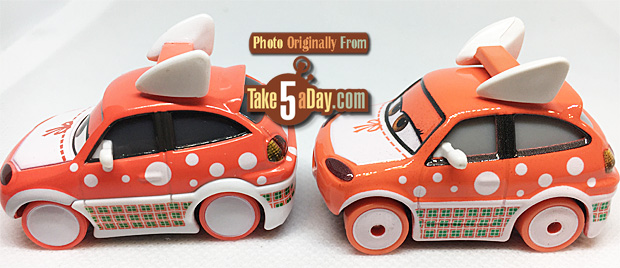 New diecast (with gray windows) seems a tick wider with slightly diff positioned tail lights.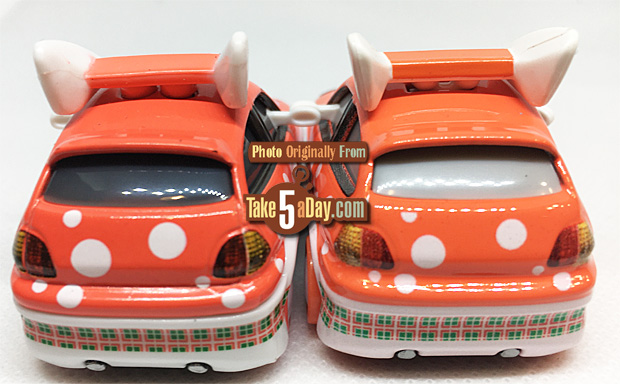 So, not sure these changes can be called an improvement versus most with a new eyelid line (girl CARS of yore tended to have eyelid lines) but it's definitely a new version if you're a completist collector.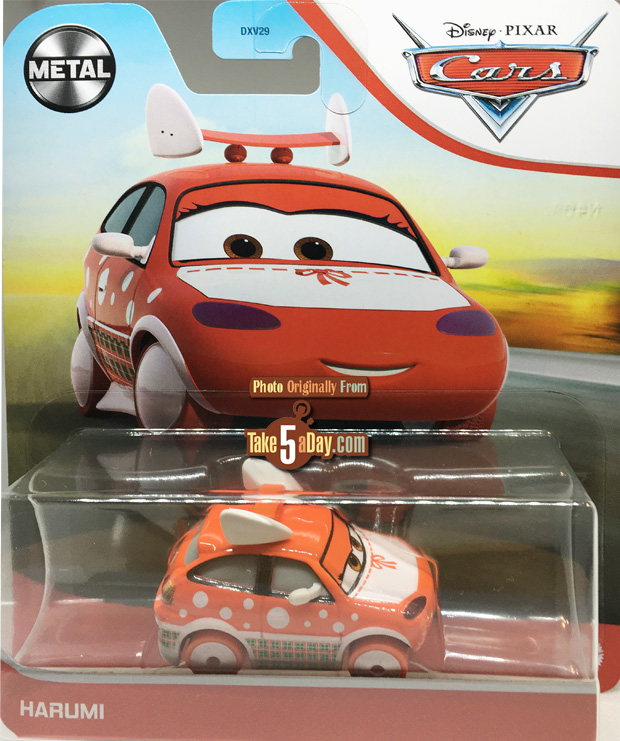 metroxing

5 January 2021

Mattel Disney Pixar Diecast CARS


4 Comments