Home
»
TV
TV: Cutting the Cord
It seems that people are confused about cutting the cord (aka – getting TV not from cable or satellite).
Yes, it can be complicated but it's like the old days, if you wanted phone service, AT&T Ma Bell was your only choice from the 1920's to the 1980's. Then when Ma Bell was broken up, suddenly you had to make a bunch of choices and yes, it's more complicated but you get a lot more choices.
If you're content with cable or satellite, that hasn't really changed. You're set.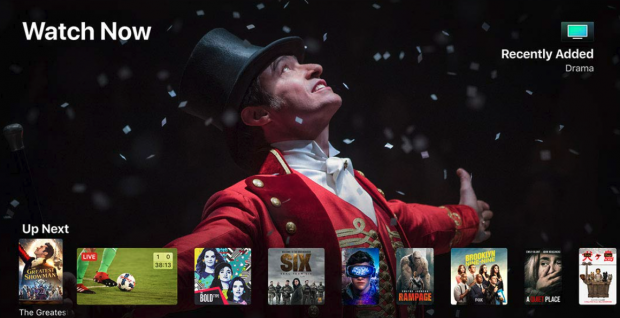 But if you're ready to consider 'cutting the cord,' here's what you'll need:
SETUP
a) an internet connection. Depending on your needs, the minimum is generally 25 MB which is okay for surfing the net and watching TV if your family is not too large. If you have 3 TV's going plus surfing the net, you probably want to upgrade to a faster tier or switch over to fiber if you live near a major metro area.
b) a smart TV. Pretty much every TV sold in the past 10 years is a Smart TV. If you're not sure, if your TV came with the Netflix/Hulu/HBO, et al logos on the front you are set. You do NOT need a streaming stick/device. You are actually set to go. You can read more about STICKS/DEVICES in paragraphs towards the end.
SERVICE PROVIDERS
Now, comes the confusing part because there are SERVICE PROVIDERS (or Service Channel Providers).
These serve as your cabe/sat replacement as you get a bundle of channels for as low as $15 a month. It ALL DEPENDS ON WHAT CHANNELS you want.
CNET has put together a great spreadsheet of every channel each service includes or you can directly to the Service Providers page to see what channels are on that service.
But you might want to keep reading before plunging into the chart – unless you feel comfortable because one confusing thing is services like HULU exists as both a channel with TV SHOWS & MOVIES AND as a SERVICE PROVIDER (HULU WITH LIVE TV) that are ENTIRELY SEPARATE.
Here is the CNET chart (July 2020 UPDATE)
"Yes = The channel is available on the cheapest pricing tier. That price is listed next to the service's name.
No = The channel isn't available at all on that service. 
$ = The channel is available for an extra fee, either a la carte or as part of a more expensive package or add-on."
The cheapest deals are if you are totally un-interested in sports.
AT&T Watch TV at $15 which includes 35 channels. It seems a little too limited but if you only watch a handful of channels and they're on AT& Watch TV's choices, you can go with this deal.
Philo is an obscure company but you get 58 channels for $20 a month and it seems to include most of the major cable channels but ZERO sports.
Both of these do NOT include a sports tier option for extra cost AT ALL.
Basically, no sports means they pass along the null costs of ZERO sports channels to you so if you don't need any sports, you are set.
The next tier of SERVICE PROVIDERS are more traditional in more channels and sports channels AND you can subscribe to the movies through them also (HBO, Starz, Showtime, et al).
SLING offers two packages (Orange – 30 channels) & Blue (50 channels) each for $30. The Orange option includes ESPN, the Blue does not – there are other differences. You can buy either or both. SLING also has extra tiers for extra dollars like the local sports (NBA, hockey and MLB) games (enter your zip code to find out); extra comedy, news or lifestyle channels just like cable expanded choices … you can also get their digital DVR service and as part of Dish, the ONLY company that offers international channels that are not Spanish ones. You can also buy their local OTA antenna to get your local ABC, CBS and PBS stations which are NOT included with Sling (you get FOX & NBC).
YouTubeTV (not to be confused with YouTube)  is 75 channels for $65 and the ONLY one that offers ALL 5 major TV networks out the gate, ABC, CBS, Fox, NBC & PBS. And ESPN. Price increased from $50 though they added some channels.
Hulu with LiveTV (Includes HULU!) . You can subscribe just to Hulu or if you subscribe to Hulu with Live TV and get Hulu included for $55.
FuboTV offers 108 channels for $55 which includes most of the cable channels but NO ABC or ESPN. They also offer 4K programming and tiers of sports of international channels.
AT&T TV Now is their "normal" package of 45 channels for $55 a month – you get all the major networks (no PBS) + ESPN. They have a 80 channel tier which includes HBO Max for $80 a month. HBO Max is normally $15 a month so you can look over the extra 30 channels + HBO and decide if it's right for you. If you miss cable pricing, they also offer 135 channels for $135 a month.
Now the great thing about an online internet SERVICE PROVIDER is you're not restricted to one service. You can get get SLING ORANGE and FUBOTV – it is weirder as you have to switch before channel channels as they have their own grid but it's your call if you want convenience or savings. For as little as little as $50, you might get all the channels you want.
Some of the other advantage is sign up and canceling is just ONE CLICK away.
Almost all offer a free trial.
All let you watch on devices + your home TV so you can easily take your TV with you.
All offer some sort of cloud DVR.
So, sign up and see if it's for you without committing or get everything up & running before you cancel sat/cable.
The ONE disadvantage is that the channel apps tend NOT to work if you have a streaming TV service as the cable channel wants to offer cable/sat customers extra so keep tht in mind if you use a channel app to watch your shows.
CHANNELS (PAID)
Of course, you know most of them – Netflix, Hulu, Disney+, HBOMax, Starz, Showtime, EPIX, CBS All Access et al … plus upcoming NBC's Peacock. People ask oddball questions like is Netflix better than Sling? It's like asking if HBO is better than Comcast Cable – hey are two different services.
CHANNELS (FREE PREMIUM)
Now, there are channels that are "premium" but free such as AppleTV+ or Amazon Prime Video (AppleTV+ is free for now and Prime Video is included with your Prime membership). It is also confusing as Apple's hardware streaming device is called AppleTV and you don't really need AppleTV the device to get AppleTV+).
CHANNELS (FREE WITH ADS)
There are TOO MANY to name as almost EVERYONE has launched a channel but if love odd and obscure movies, you can find a HUGE slew of them scattered across channels such as Roku Channel (you don't necessarily need a Roku stick or TV to get the Roku Channel); YouTube (the regular YouTube has a dismal interface but lots of Tv & movies are hidden, just search); Vudu (they will also sell you/rent movies in addition to free TV & movies; IMDBTV (the channel, not the movie/TV DB – they're separate); Tubi; and Crackle are the major ones …
CHANNELS (FREE LIVE TV with ADS)
PlutoTV and Redbox offer you a "grid" lineup with their channels – though the selection varies from solid to 'that's on TV?' but it's free so if you just want TV, it's TV, free. Just don't expect too much.
OTA – OVER THE AIR ATENNA
If you want ALL your local channels and not just the major networks. you will need an over the air antenna to pick up all the local stations. Sling offers a tab so you can see those channels in the overall grid once you plug in your OTA. I don't believe the others do so it's your call.
STREAMING DEVICES
As noted, most people have a Smart TV where you can load or activate the channels but if you need a streaming device – the major ones are Roku, Amazon's FireStick and AppleTV. What's useful about AppleTV is if you have a lot of iTunes movies and music, they're easy to access – plus your photos.