Home
»
Mattel Disney Pixar Diecast CARS
Mattel Disney Pixar CARS: Piston Cup Racers CARS & CARS 3 Checklist by Name
Starting in about 206, we started to get Piston Cup racers by name and not by their sponsor (besides the Big 3 from CARS 1). All the CARS 3 racers have been released under their names so here's a chart by sponsor and number – all the original PC racers, mst got fired/replaced by CARS 3 but a few hung on – only to be fired/replaced by a Next Gen racer … we have actually gotten most  of the CARS 3 racers – though there are a few blank spots. Two Nxt Gen racers have names but are not out yet.
(the chart is shrunk down to fit our page but a right click will open to its full size).
Collect 'em all.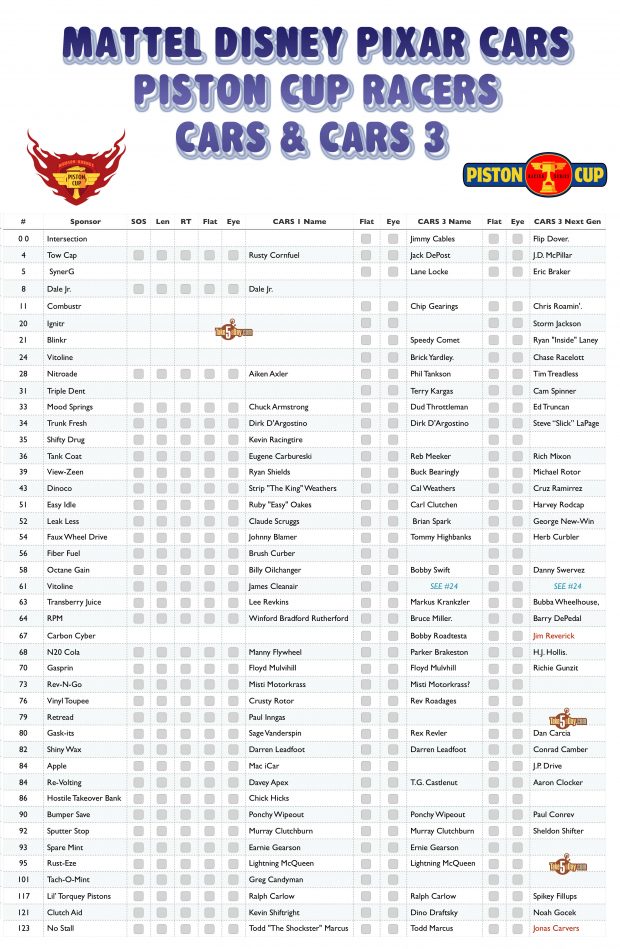 Vitoline changed from 61 to 24.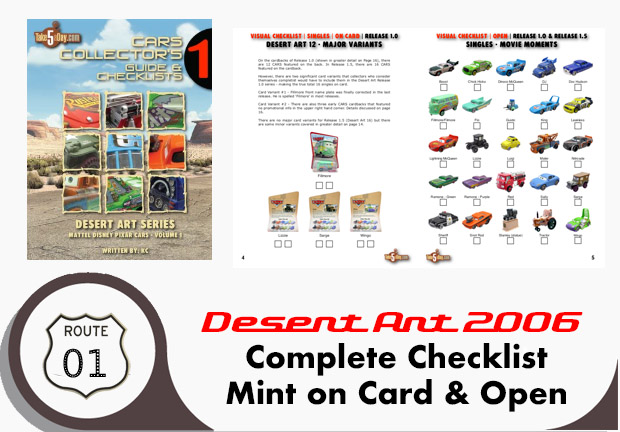 metroxing

31 January 2020

Mattel Disney Pixar Diecast CARS


4 Comments