Home
»
Mattel Disney Pixar Diecast CARS
Mattel Disney Pixar CARS: 2006 to 2019 Alphabetical Checklist – Amazon Version available!
Yep, it's here, neatly 70 PAGES of diecasts from A to Z (or for everyone outside the US, A to Zed)!
It's all here, every release including ALL the major variants are shown or listed separately … the count – about 1,865 which includes PLANES (which are counted but NOT in this checklist as it's already bursting at the seams!)
But it includes EVERY CAR, CARS 2, CARS 3, Toons, Expanded Universe, Disney Store in scale and even a few Takara Tomy diecasts – anything that fits in the 1:55 canon universe including the Disney Store Star Car Wars from 2006 to 2019.
(we are currently in CARS Year 2020).
So, count 'em out and count 'em off.
(Amazon LINK)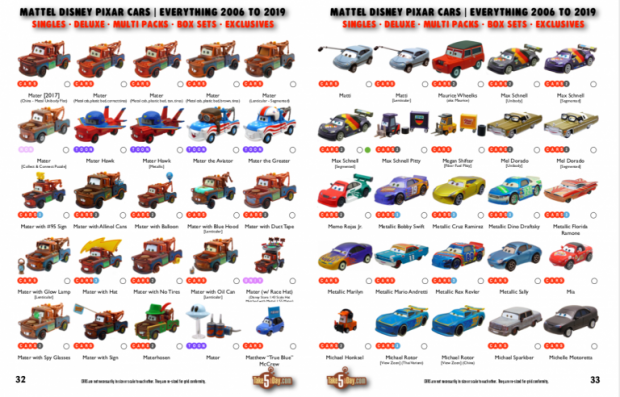 If you prefer to order from Amazon, I think PRIME customers get free shipping.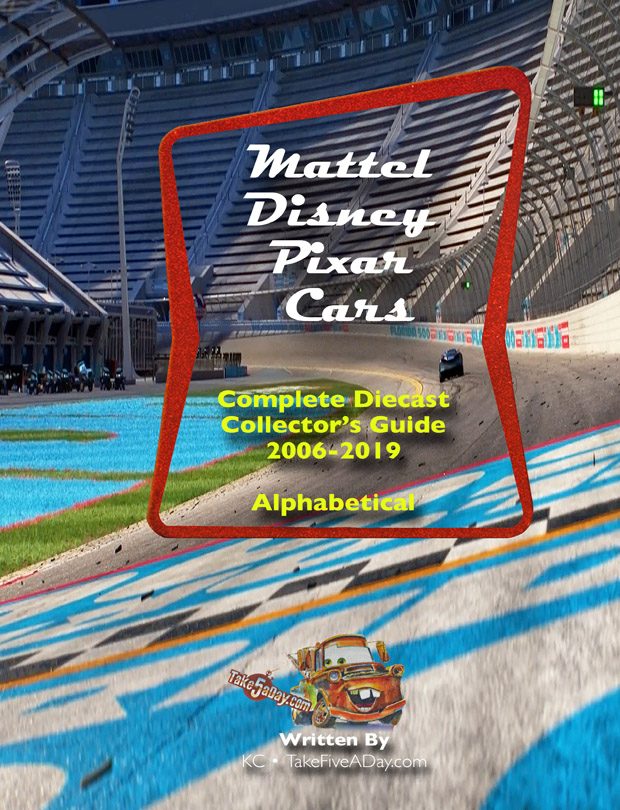 The inside pages are exactly the same – the cover is different so I don't get confused. MagCloud sells to everyone around the world, Amazon published titles are available in select countries:
Of course, it's all English only. You can preview or order checklists 1-15 at MagCloud.
If you're confused by what's what in our checklist – you can check them all out HERE AT OUR STORE in greater detail. Your purchase supports TakeFive so thanks!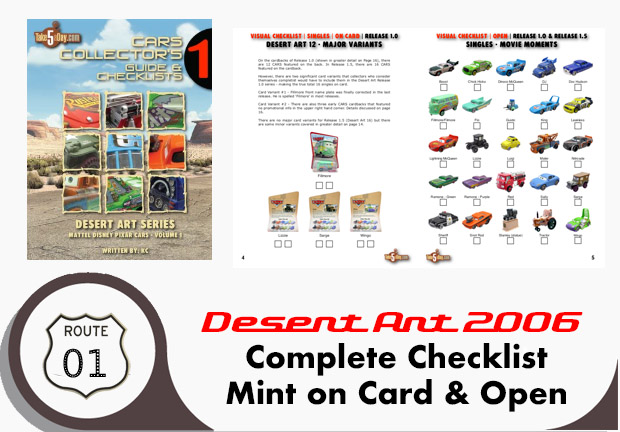 metroxing

24 September 2019

Mattel Disney Pixar Diecast CARS


One Comment