Home
»
CARS
Drive In Not Dead
In Las vegas, they are going to build a Burger 51 Drive in … (better than storming Area 51). You can read more HERE.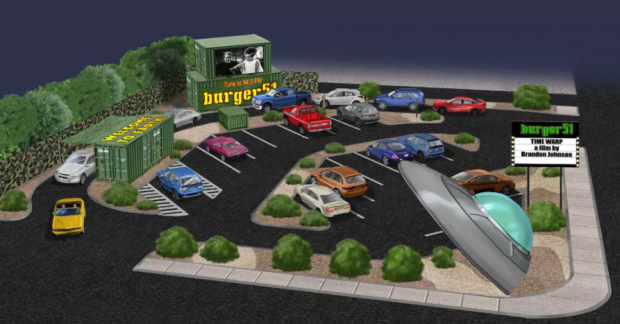 And in Pigeon Forge, Tennessee, they are actually building an INDOOR DRIVE IN THEATER!
"the August Moon Drive-In is reconceived as an indoor experience within a 45,000 square foot air supported dome. The environment, created by some of the top theatrical, film and theme park designers, features stunning attention to detail, including 40 real classic cars, dozens of full size trees, grass, gravel pathways, a panoramic starry sky overhead, fireflies, and, of course, a stunning August "sailor's moon" glowing orange and red, just above the tree line. "
You can read more HERE.