Home
»
Food
,
Toys
PinkFong Baby Shark – Earworm Deadlier Than a Real Shark?
This display doesn't need any audio – when random kids walk by, they start singing  … well, you know … That's branding!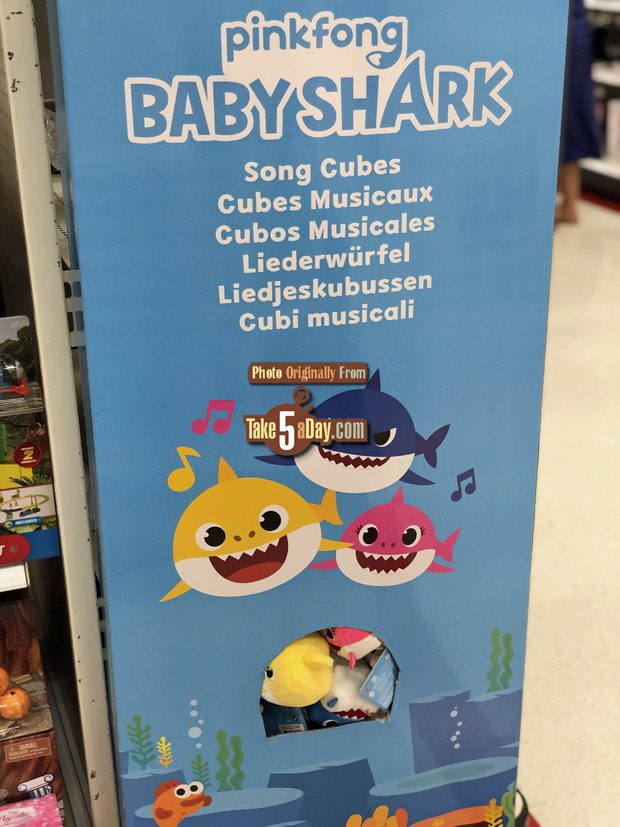 BTW, Baby Shark has not jumped the shark.  🙂
Er, for those who do not know, it is the duty of every adult who has heard BABY DHARK to make sure it is forever in your brain ,..
(and yep, that's 3 BILLION VIEWS)
Coming soon – Baby Shark Cereal (Intro 2-pack includes Mom & Dad Shark Cereal)