Home
»
Mattel Disney Pixar Diecast CARS 3
Mattel Disney Pixar CARS: Dirt Track Fabulous Hudson Hornet & Jet Robinson 2-Pack
The 2-pack Dirt Track Fabulous Hudson Hornet & Jet Robinson is here. Variant & New.
Another cool Thomasville Classic race car.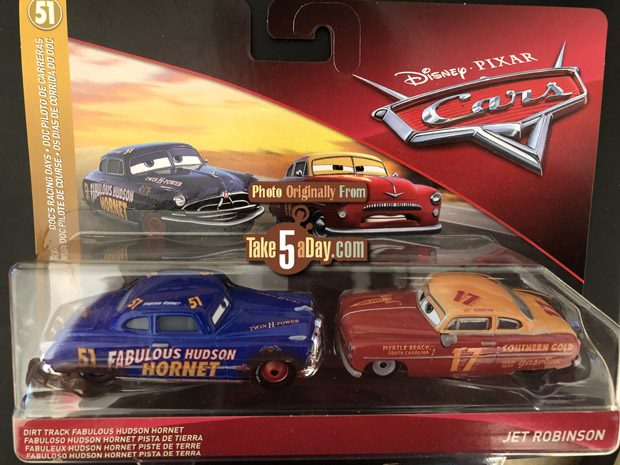 The Dirt Track Fabulous Hudson Hornet is a minor variant (thanks for the heads up, "Mark T.")
The wording on the tires "Dirt Track Racer," is much bigger this year.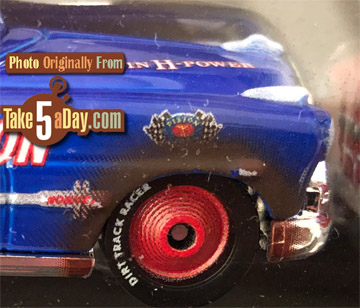 The 2017/2018 release version.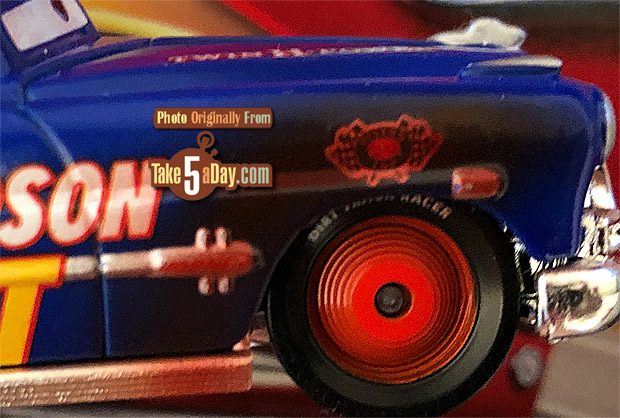 As with many Thailand production shifts, there are enough cumulative changes that it qualifies as a 2019 variant.
The front eyes are ever slightly different but there are many more  subtle changes in the back.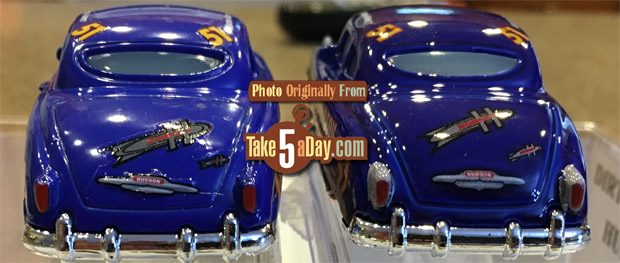 2019 version on the right.
The rear window is different.
The tampo decal is positioned slightly differently.
The back tail lights are now painted so it appears "chrome."


metroxing

20 February 2019

Mattel Disney Pixar Diecast CARS 3


One Comment