Home
»
Disney Pixar CARS
,
Mattel Disney Pixar Diecast CARS
Mattel Disney Pixar CARS: Go with the Flo Unibody
One of the mainstay and oddball segmented CARS has finally been unibody-ized.
FLO – original from the beginning – raised eyebrows – notice the sink well around the window and roof? Flo was always an oddball with the middle part pushed through a hole in the rest of the body that was diecast.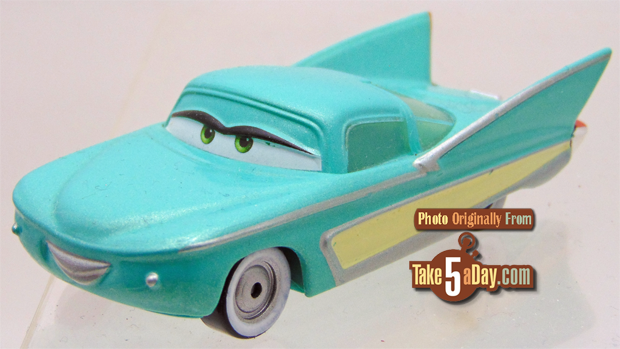 She became a flat windshield CAR a few years back bust still with the hole and her middle parts pushed through.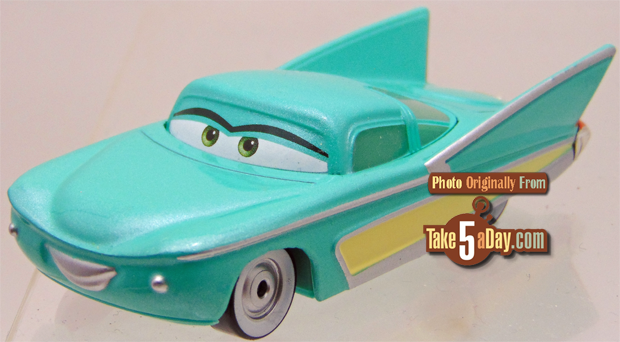 But 2018 Flo in the 2-pack is now a 100% Unibody!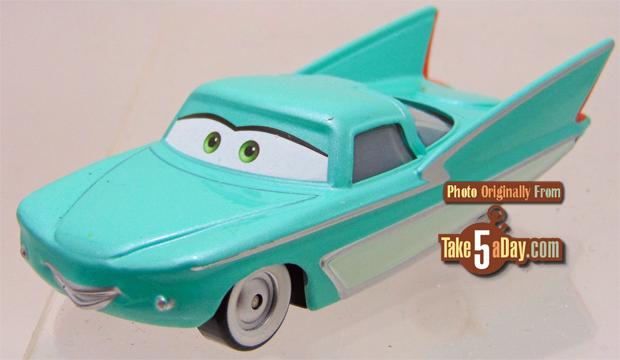 New Flo on the left – notice NO SEAMS around the middle anymore.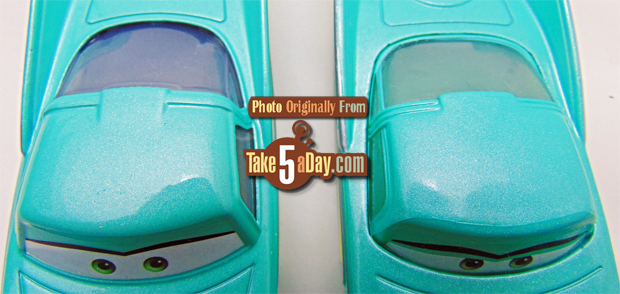 Also a slight color change on the stripe element to white (new Flo on the bottom).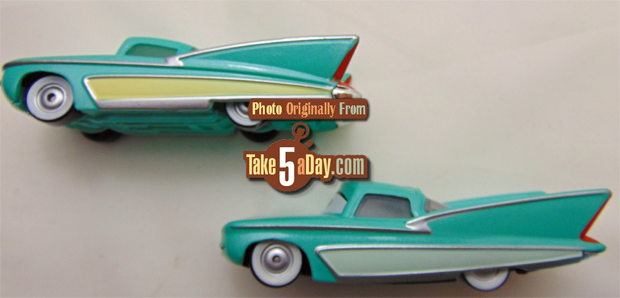 Interesting, the base base is not as thick so it doesn't require as much support (older Flo on right).

New eye position also (new Flo on left).

Base black and no longer teal.

The Purple Ramone in the 2-pack also has a slightly different eye position and eyebrows.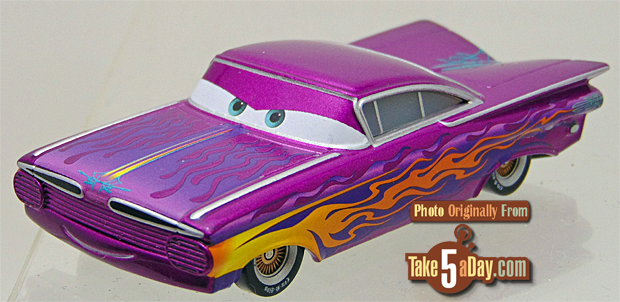 Thanks "Mark T." for the nice photo review of the "Purple" Ramone's.

Collect em all.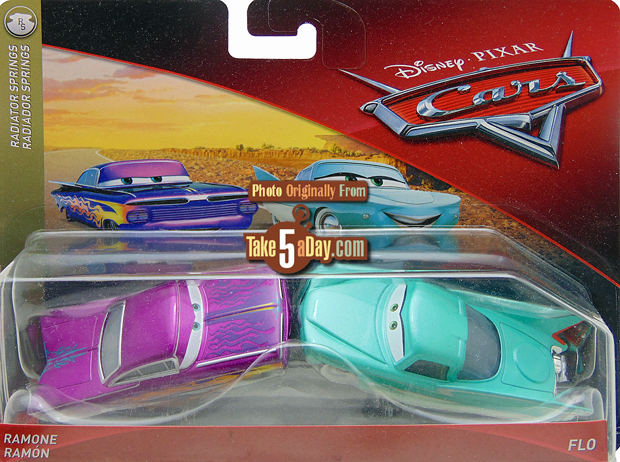 metroxing

10 October 2018

Disney Pixar CARS, Mattel Disney Pixar Diecast CARS


6 Comments