Home
»
Retail
Toys R Us – Back From the Dead?
The WSJ is reporting that the private parties holding the TRU brand might be thinking about reviving the retail business …
It's hard to say if hey will open retail stores or just concentrate online but at least they're thinking about it. It obviously won't happen this year but it'll be nice to see them back in 2019.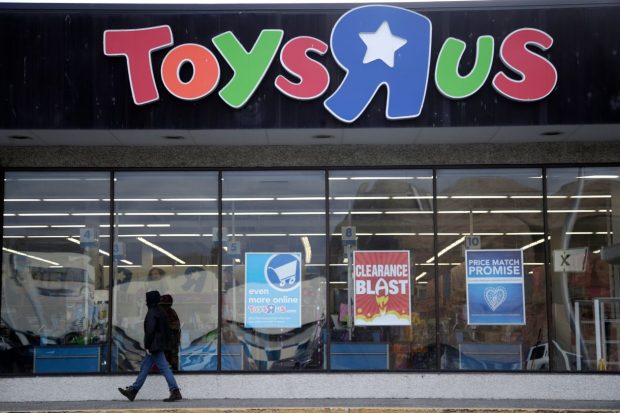 It would not be surprising if they opened back up in their old stores, I've actually seen that happen to a Home Depot Expo. They closed it after opening it a year later and the building sat empty for two years other than the Halloween Store for 2 months a year then lo and behold, Home Depot Expo moved back in (all new store decorating and stock) only to close again in less than 2 years … SMH. Crazy retail so it might happen.
At least there's some other good news …
"The decision to shut 800 U.S. Toys "R" Us stores also left 33,000 people without jobs. In recent months, those workers have been fighting for severance pay. The Wall Street Journal reported Friday that Toys "R" Us private-equity backers Bain Capital and KKR & Co. will be creating a $20 million fund to be distributed to the workers."
So hopefully they get something and we'll see TRU back in '19.
The industry magazine, TOY BOOK is reporting that you might be able to get Geoffrey the Giraffe branded stuff this Christmas? … But with some toys? … sort of like the Apple store section inside Best Buys?
"Barry told The Toy Book exclusively that the company will launch a "shop-within-a-shop" concept, called Geoffrey's Toy Box, with a prominent regional midwest retailer this November. The concept will feature a train of branded Geoffrey's Toy Box displays."
Not exactly sure what is a "midwest-only retailer?" Meijer?
You can read the rest HERE at Toy Book.