Home
»
Disney Pixar CARS 3
,
Mattel Disney Pixar Diecast CARS 3
Mattel Disney Pixar CARS: Thomasville is Funville
Thanks "Loic S" for the great pics of the Walmart-only Expanded Universe THOMASVILLE series. OUT NOW.
Ponchy Wipeout, Fabulous Lightning McQueen, & Herb Curbler.

(Ponchy Wipeout), "Reb Meeker" & Jackson Storm.
*Reb Meeker is listed on the card and "the list" BUT it is an error, #36 Gasprin (PC racer next) is Floyd Mulvihill … so it should be Floyd Mulvihill – the card is in error.

Cal Weathers, (FLM) & (Herb Curbler).

The card art only features Fabulous Lightning McQueen so don't go by the card header art if you're collecting all 6.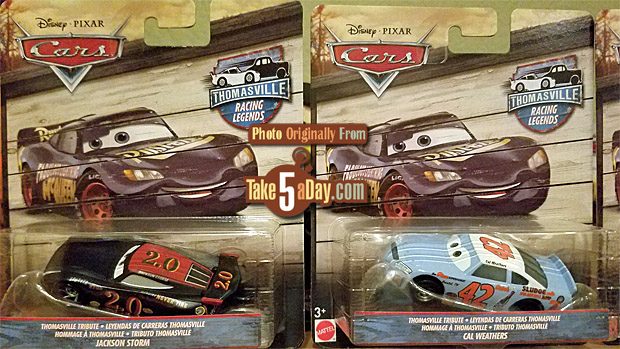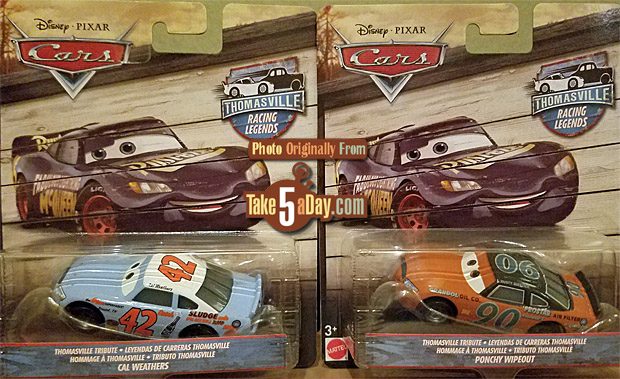 There does not seem to be a box set listed – but I would not be surprised if one showed up since I'm surprised there's no Cruz Ramirez so I could see that as the exclusive single in this line.
Walmart-only in any case – though based on previous release patterns, it took me about 2 months before they popped up around me. The cards seem universal so Europe might get these.
I think the design motifs of the old school stock car look – hopefully they'll continue the line but these are the only 6 listed.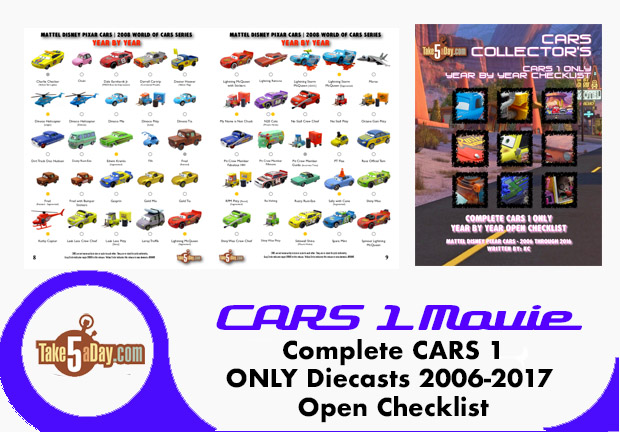 metroxing

6 August 2018

Disney Pixar CARS 3, Mattel Disney Pixar Diecast CARS 3


2 Comments