Home
»
Disney Pixar CARS
,
Mattel Disney Pixar Diecast CARS
Mattel Disney Pixar CARS: TakeFive Year by Year Complete Checklist 2006-2017
Our Mattel Disney Pixar CARS: Year by Year Complete Checklist 2006-2017 is ready!
Every new diecast in the first year they appeared from CARS, CARS 2, CARS 3 Toons, Storytellers, Holiday Storytellers, mail-away exclusive and even properly scaled Disney Store CARS all together. If it was a 1:55 scale diecast released from Mattel between 2006 to 2017, it's ALL here in the YEAR to YEAR format.
Available in two places, MagCloud & Amazon.
The COVERS look different but the content s exactly the same – for those who prefer the same look from the Yearbooks, that's why there is a MagCloud version. There is also an Amazon published version.
Amazon version (also available in Europe)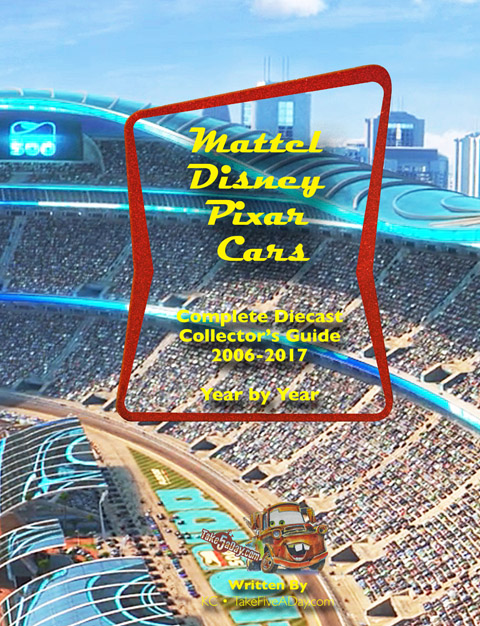 MagCloud version. Click through for a preview.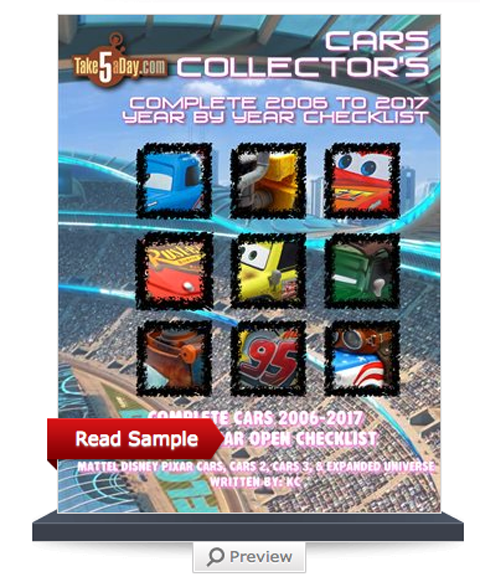 Typical sample pages: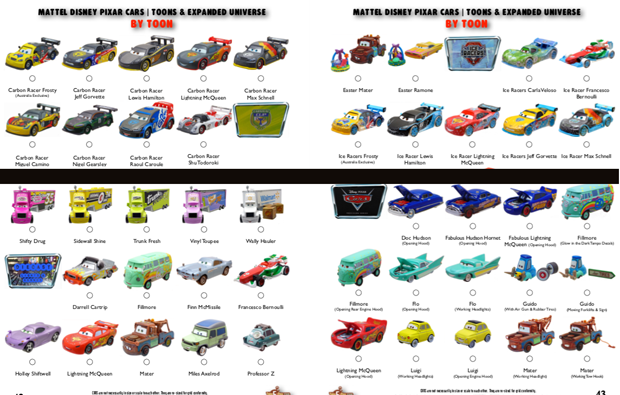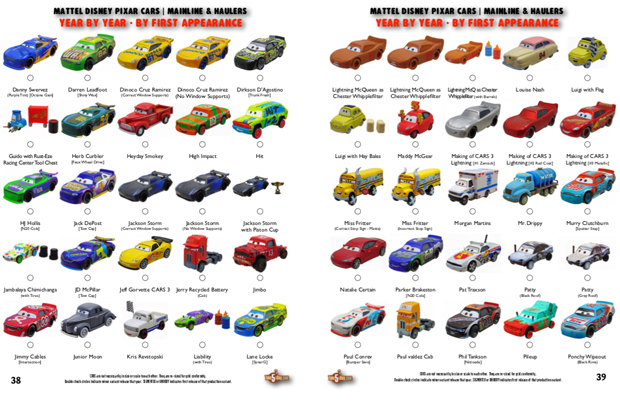 Your purchase supports TakeFiveADay, thanks!
The ALPHABETICAL 2006-2017 is coming – just finishing it up if you prefer an A to Z and A to Zed version.
You can read all about our magazines on our STORE PAGE.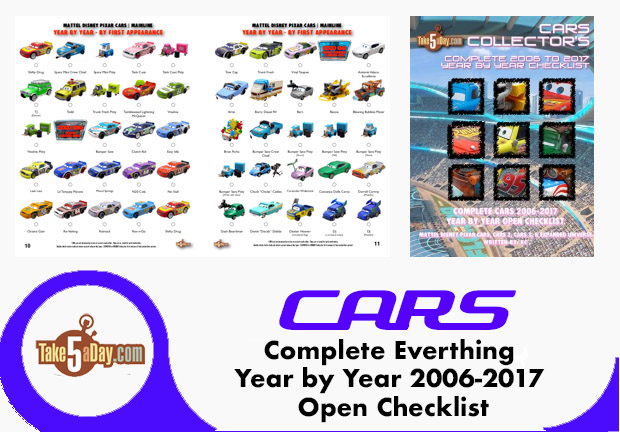 metroxing

30 July 2018

Disney Pixar CARS, Mattel Disney Pixar Diecast CARS


No Comment