Home
»
movies
Rip-Convert Blu Ray Discs with MakeMKV & the Updated Blu Ray Disc Converters
I make video files of my Blu Ray's and DVD's to place on my Media Server so I can access my video giles on the road … or when I want to watch the disc, I do not have to wade through 10-year old trailers and an "introduction to Blu Ray featurette!"
Nearly all Blu Rays can be ripped and converted by MakeMKV (free in Beta mode – Mac, WIN & Linux)
Could not be simpler to use.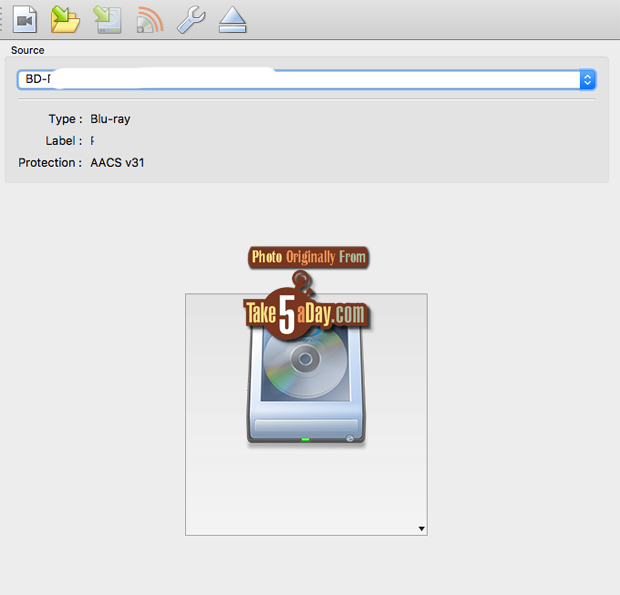 Click on the disc image, select a folder and it makes MKV files. Then launch Handbrake to convert to a file format you prefer.
But now, strangely as Blu Ray prices drop, studios are dropping copy protection (they have pay per disc) – which can confuse MakeMKV so I tested a few alternatives when you run across a disc that confounds MakeMKV.
Keep in mind that I just did a basic test and all the file qualities looked pretty much the same but most offer a trial or a watermark on trial versions so you can decide if it meets your needs. These are the Mac versions but they all offer WIN versions.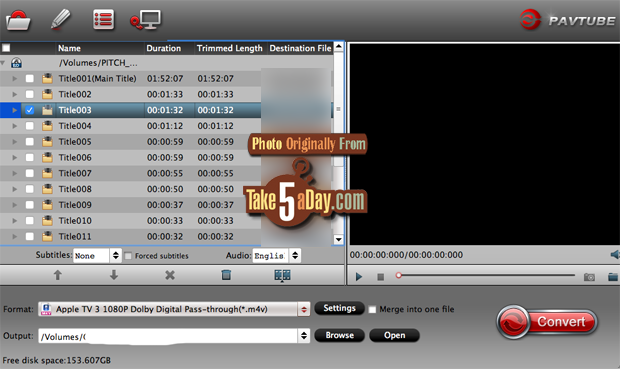 A good deal at $34. Unlike others, there's no mention of yearly license fee.
Seems to the fastest converter but others are reasonable fast so you're only looking at maybe 2-5% faster.
While not a "pretty" interface, straightforward and not hard to figure out how it works.
Nicest feature is they seem have lifted all the settings normally built into HANDBRAKE so if you like a lot of final file formats tanging from WGP to Apple TV 1920, it's nice to have then all here in an easy access SETTINGS menu.
Built in editor so that's nice also.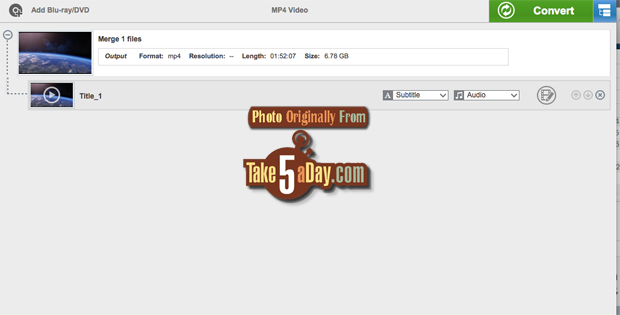 A solid deal at $45/$99 for lifetime license.
Nice looking interface. Very straightforward converter. Preview window is excellent.
You load the disc/folder first and then it builds the Preview window so it takes longer to load to be ready to go. As you can from the screenshot, the resolution and file formats are hidden in a tiny pulldown menu so it's there.
What's really nice is the EDITOR WINDOW (see second photo) actually lets you crop and add a watermark! Plus the usual of course, AMAZINGLY, it lets you adjust the 3D depth! I didn't test out but nice! Pretty much a full mini video editor so a great deal if you want a lot of editing features.
The editor window also acts as a Blu Ray player so you can use it as a player.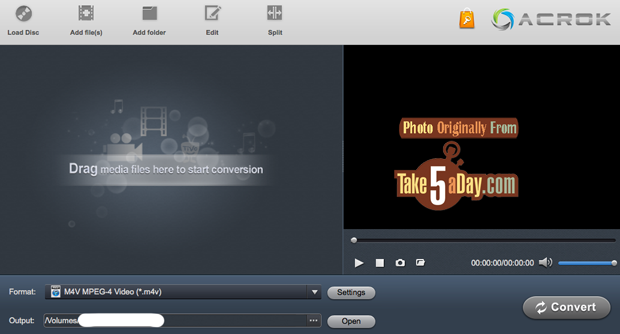 $59 and does say it's a lifetime offer – It might be slightly nicer looking but it seems to be exactly the same as Pavtube but costs $25 more so unless you can find a compelling reason to pay more (I did NOT test every feature of each and I don't really need editing so you might decide its feature set or design is worth the extra money).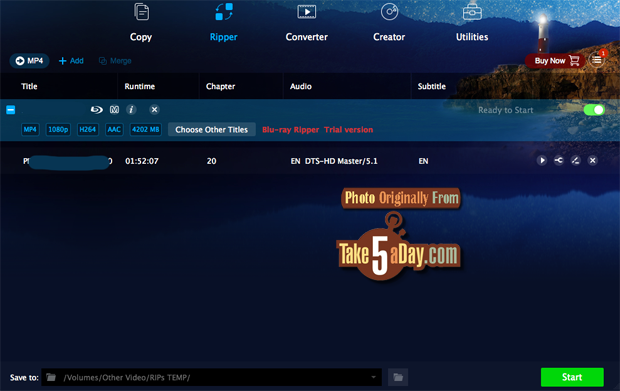 The best looking interface but also the most expensive at @$130. Actually, I have no idea how much it really costs as there as the license seems to be for a year but you can buy a lifetime one.
The Ripper setting actually copies and "holds" the file so you can copy to a blank Blu Ray so if that's something you want, DVDFab seems to be the only one short of a typical backup/disc replicator app.
I think it's a creates a file that you then have to "CONVERT" in a second step (or use Handbrake)
It is by far the slowest of the rippers/converters. A major strike against them. And much, much slower, it's much costlier, the addition of having to convert it in a second step made it a non-starter for me to consider.
What's interesting is this company offers ultra 4K to regular Blu Ray so that might be of interest to you.
Good luck!
Error 'Scsi error – ILLEGAL REQUEST:COPY PROTECTION KEY EXCHANGE FAILURE – KEY NOT PRESENT'