Home
»
Disney Pixar CARS 3
,
Mattel Disney Pixar Diecast CARS 3
Mattel Disney Pixar CARS 3: If the Scale Fits, Hack the Mater Racetrack Hat
The Disney Store has a new Mater with the Racetrack Hat from CARS 3.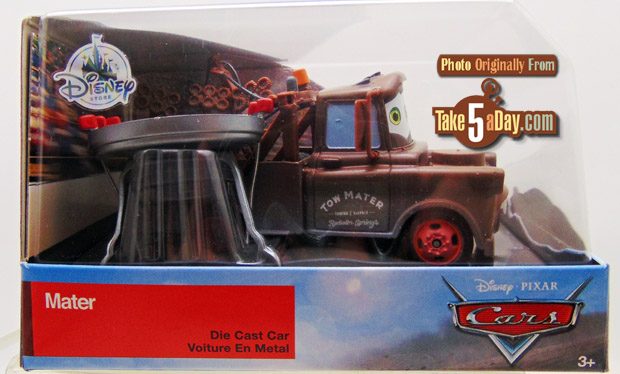 They just call him Mater but he comes with this racetrack  hat.
The diecast version has straps just like the movie version. It snaps together and holds it in place.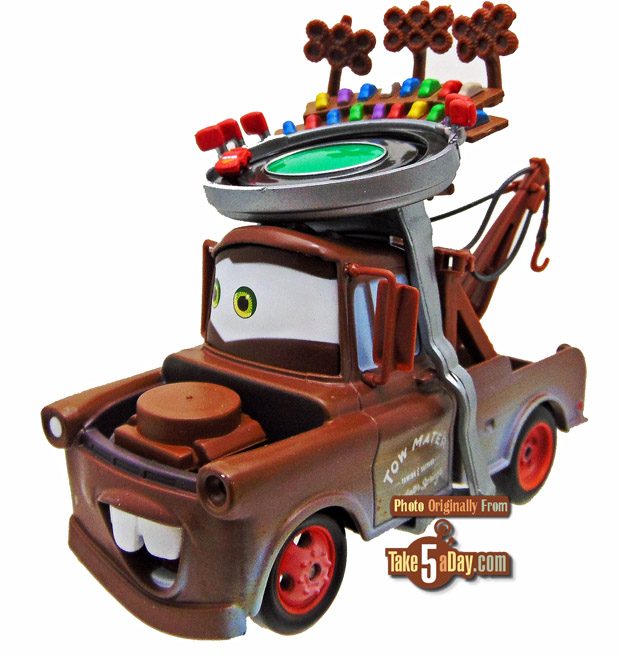 The Disney store Mater is 1:43 compared with the mattel 1:55.
It's nicely detailed with wire like tow cables (does not actually unspool) but still looks nice.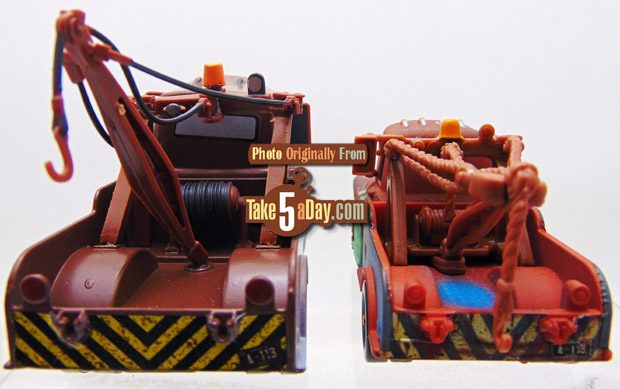 However, if you look closely at the screen snap from the movie, the racetrack hat is actually larger than mater's roof … so yep, it FITS perfectly on the Mattel 1:55 version (below). Woohoo!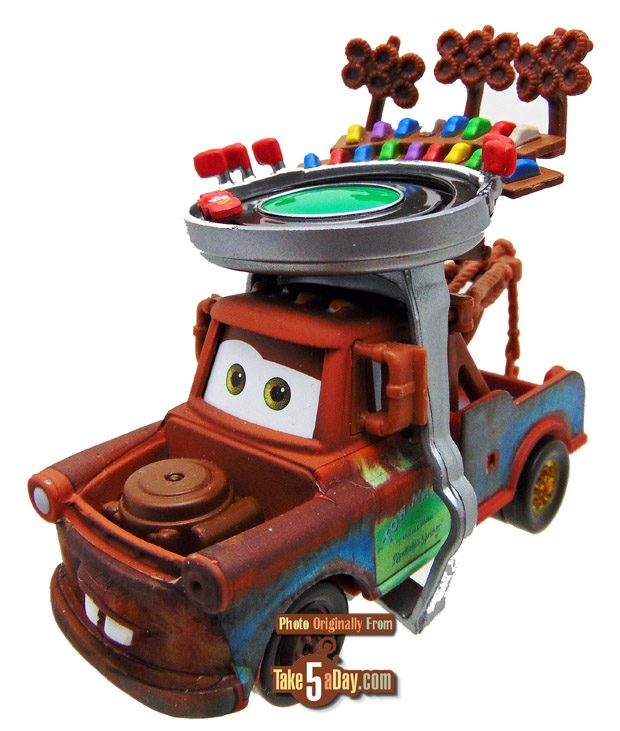 Now the strap-"ribbon"  is a little too large for the 1:55 but you can tuck it under for a display if you don't move it OR you can glue it down.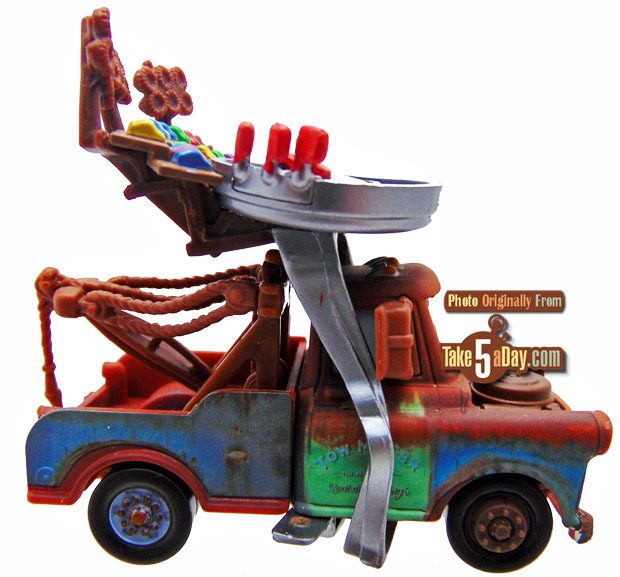 What's even cooler, YEP, little Lightning McQueen actually moves around the track!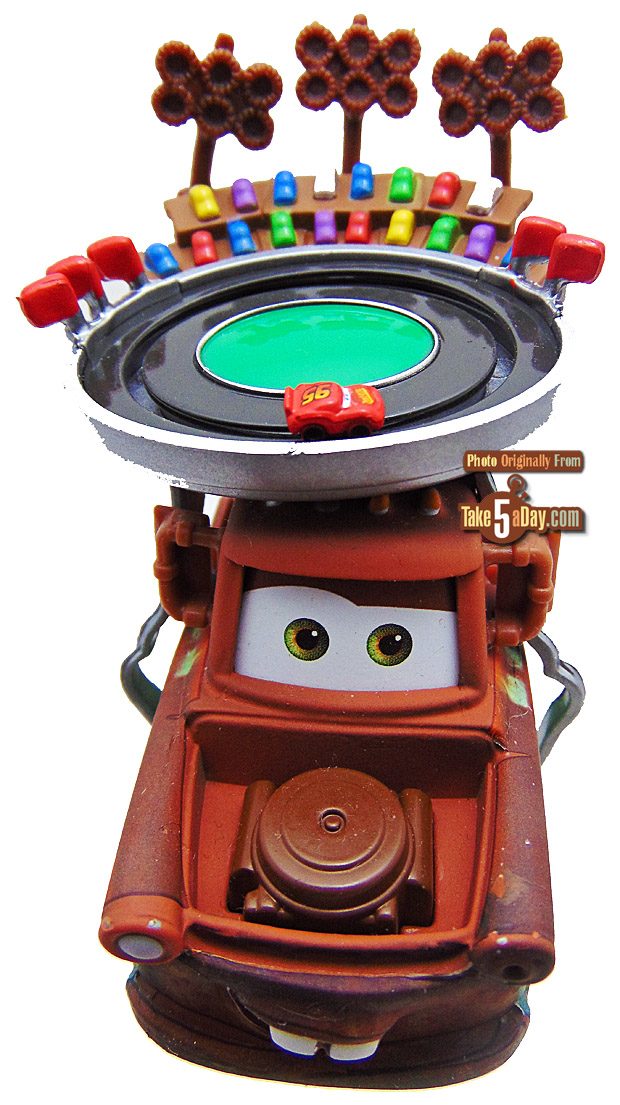 Weeeeeee!!!!!!!!!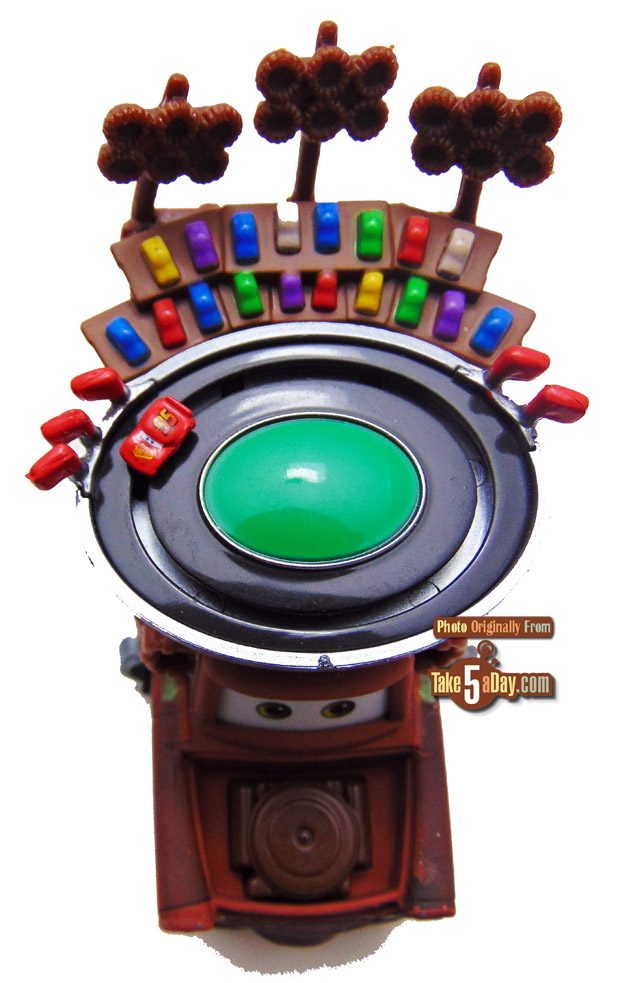 The backside of the racetrack hat. So, get to DIY-hacking the hat.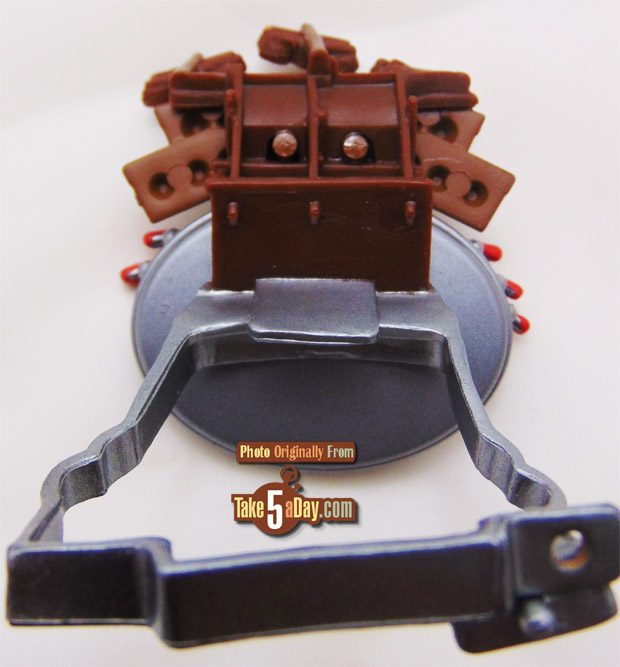 You know the old saying, if it scales, buy it.
If you don't have a Disney Store near you, available online.
AND if you go through TakeFive's eBates link, you get 15% rebate on your purchase! Just follow the link, click on the Disney Store and shopas yo normally would (just search for MATER when you get to the Disney Store). Happy shopping!

metroxing

8 May 2018

Disney Pixar CARS 3, Mattel Disney Pixar Diecast CARS 3


2 Comments