Home
»
Disney Pixar CARS
,
Mattel Disney Pixar Diecast CARS
Mattel Disney Pixar CARS 3: New 3-Packs in Michigan
Thank for the heads up "Disney Cars Diecast Club," and permission to use their photos.
The 3-packs contain 1 Deluxe diecast and 2 singles.
The Derby 3-pack with Lightning McQueen as Chester Whipplefilter (2017 singles eye position); Jocko Flocko Mack cab (scheduled as a Deluxe single in 2017 but never released in the US – though the hauler was and; APB (the variant version with extra white paint on the hood stalks – box set version).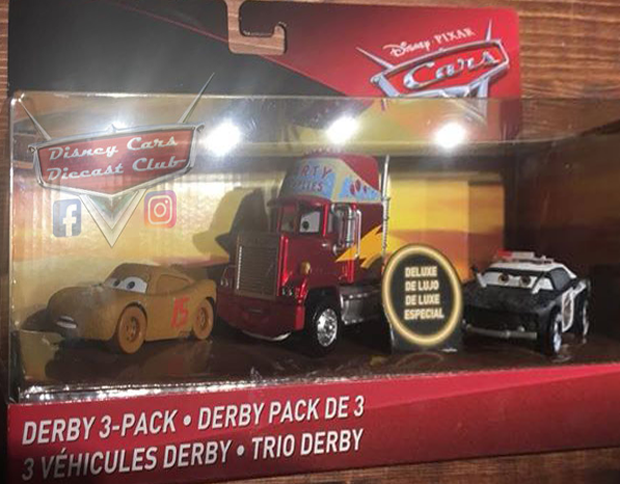 Dinoco 3-pack with Cal Weathers, the Deluxe version of the Dinoco Helicopter and Tex Dinoco. Tex Dinoco in 2017 still had the raised windshield, hard to tell if this is still true but probably.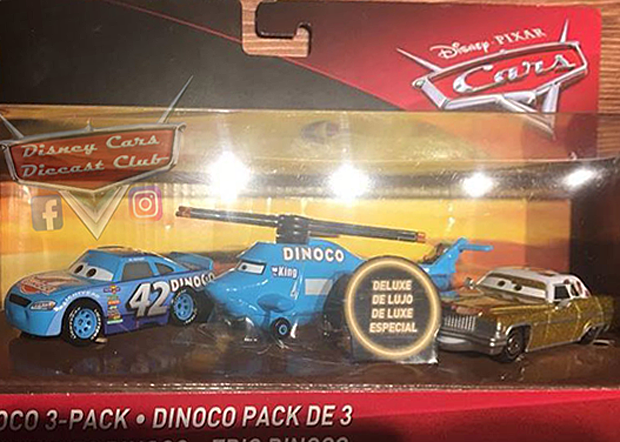 The Radiator Springs 3-pack – it looks like CARS 3 Lightning; Mater and the 2017 Deluxe Radiator Springs Classic Tractor which features the Variant "sleepy" eyes.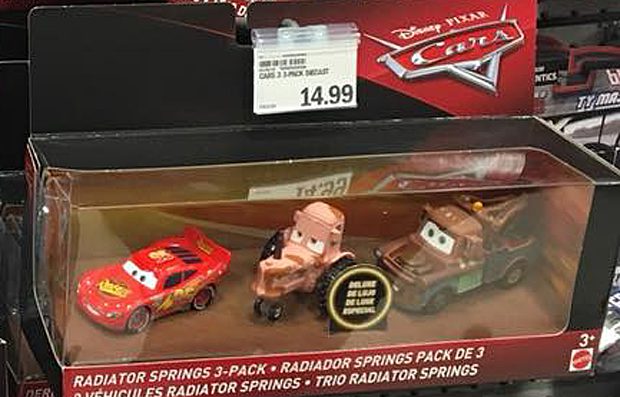 Not sure what store this is, last year – Kohl's, Kmart and BJ Warehouse got the 3-packs. The 2017 3-packs all featured CARS diecast available as singles – so does that hold true for 2018? Will Jocko Flocko Mack and the Tractor V2 get Deluxe single releases? Give us a headsup if you spot them.

metroxing

2 May 2018

Disney Pixar CARS, Mattel Disney Pixar Diecast CARS


One Comment