Home
»
Disney Pixar CARS 3
,
Mattel Disney Pixar Diecast CARS 3
Mattel Disney Pixar CARS 3: A Last Minute Singles Card Case Mystery
Thanks "BMW" for the heads up & photos.
Since CASE H through Z (missing CASE codes M & Case W), we've had the same mix of about 40 releases on regular cards, with mini poster snipe cards and with the mini card stand accessory … with "twin" versions of the case with two other card versions … but now we have one more in the mix.
A card with BOTH a mini-poster snipe AND a sign card accessory snipe.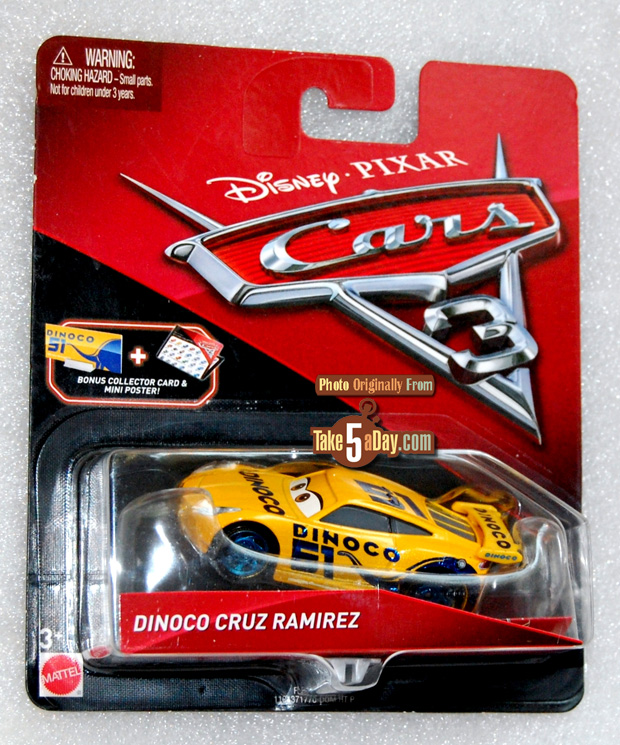 BMW spotted these at Target? Another Target exclusive case?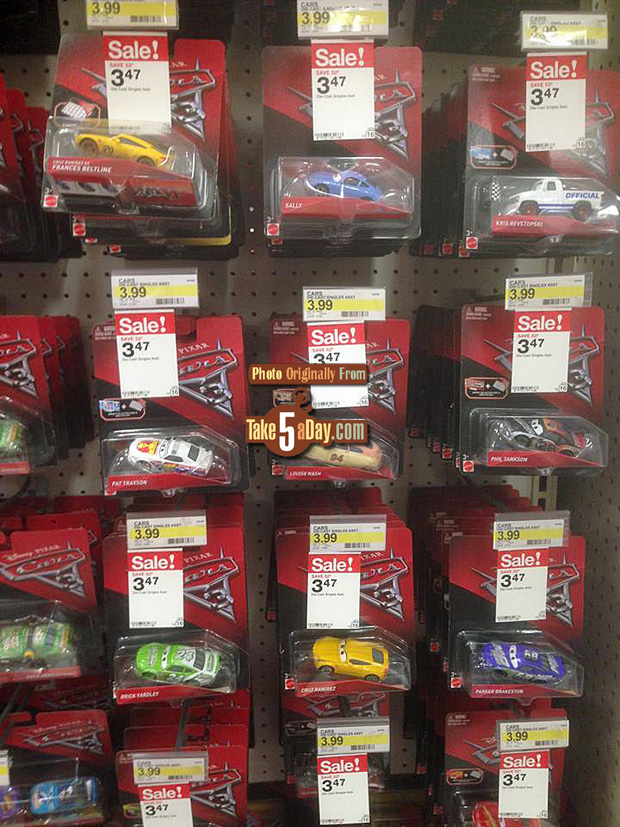 The only letters missing from what I' e seen are CASE M and CASE W … since it's twordas the end of the year, CASE W seems the most lightly answer?
What's in the rest of the case? Well, the most likely answer is it matches CASE T since they would have to create no new cards, simply slip a poster underneath and change out the snipe on the card?
If you spot any, drop us a line.
Our chart from an older post …



metroxing

3 January 2018

Disney Pixar CARS 3, Mattel Disney Pixar Diecast CARS 3


One Comment