Home
»
Disney Pixar CARS 3
,
Mattel Disney Pixar Diecast CARS 3
,
Toys
Shop.Mattel Costco Gift Card 20% Off – Stack Them "Coupon"
Costco has a nice in-store deal for people who buy Mattel Disney Pixar CARS, Barbie & Hot Wheels.
Get $150 worth of value at Shop.Mattel (or their separate Barbie/Hot Wheels stores) for $119.99 (20% off)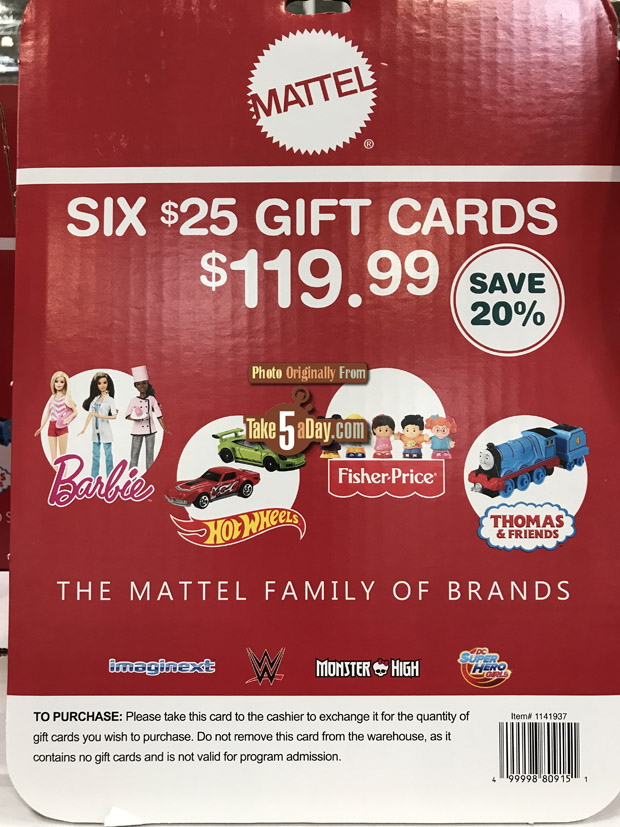 It's good for anything in the stores (other than buying additional gift cards). AND it's good on sale items so in theory, you can save 40%? 50% if you wait them out until there's a sale? AKA: Stackable "Coupons." Since the GIFT CARD is not a coupon, you're not actually stacking coupons which is usually not offered at Shop.Mattel.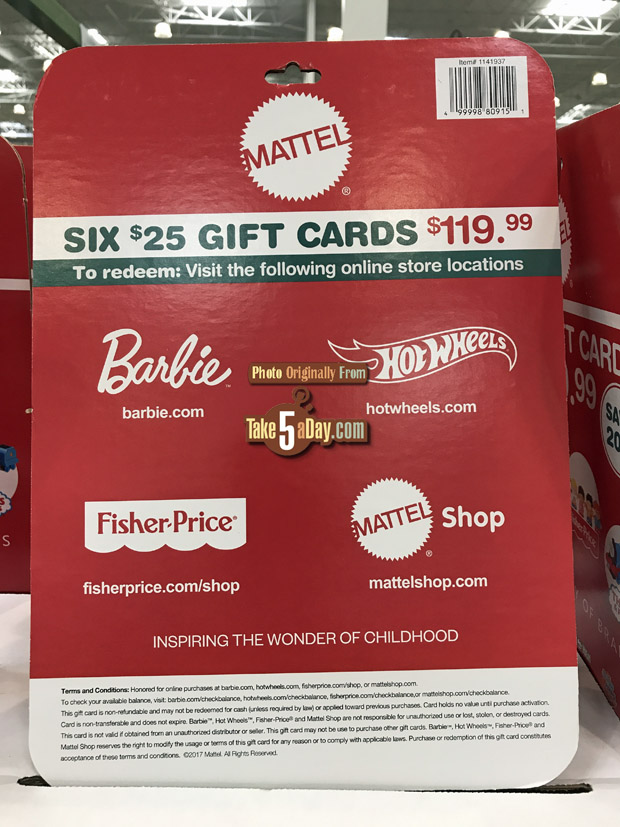 So, while Sally is not on sale now, you can buy it today by using the gift cards to save 20% or drop it down to $104.79. AND/OR Sign up or sign in through our T5 link at eBates and save another 2.5%!
(Search for Mattel once you are signed in).
Down to $101.52.
AND if you've never used eBates before, signing up nets you another $10 off!
Down to $91.52!
There's also a VIP Rewards program which is different from Mattel Vault – you can apparently save 20% by signing up there also – it seems to be working if you sign up through FISHER-PRICE, weird, yes but I definitely got a coupon code (works at all Mattel online stores) so in theory, you can get Sally's Cozy Cone down to $83.83 at Mattel and then take another $10 off if you sign up for eBates.
So, you might be able to knock it down to $73 out the door? Let us know if you if it's works! Have a PBR on me if it works!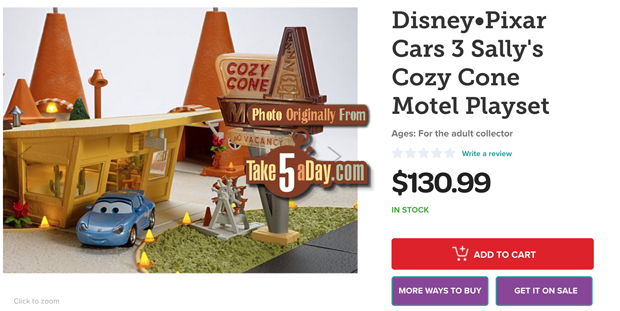 For instance, this oddball "gift set" of the normally separate box set and the trackset is combined together and 20% off already so you can get it at 40% off by applying the gift card. You can't apply the VIP Rewards on this since it's already on sale.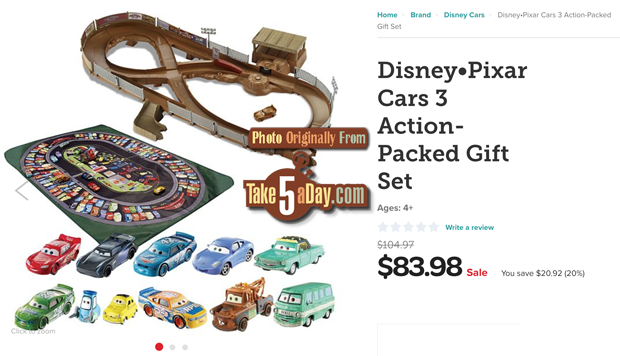 (note – Shop.Mattel lists a lot of items not actually in stock until you click on it and you see ADD TO CART are you able to add it to your cart).
(also note – while the url on the gift card reads Mattelshop.com, you arrive at shop.mattel.com)
AND if you're a frequent shopper at Shop.Mattel, you can sign up for the Mattel Vault which doesn't offer you a immediate discount but rebates you up to 20% for the next quarter so you net out another 20% (though you do have to pay for Mattel Vault) so you have to do the math if it's worth your while to keep stacking.
Happy shopping!
The disclaimer for the gift cards. Other than not being able to buy Mattel gift cards, it's good on everything except shipping ($39 purchase nets you free shipping anyway). No expiration date … nothing besides the obvious (don't lose them, etc, etc …)



metroxing

27 September 2017

Disney Pixar CARS 3, Mattel Disney Pixar Diecast CARS 3, Toys


No Comment