Home
»
Retail
,
Toys
Toys R Us Bankruptcy Filing "Imminent"
Still a rumor but looking pretty likely …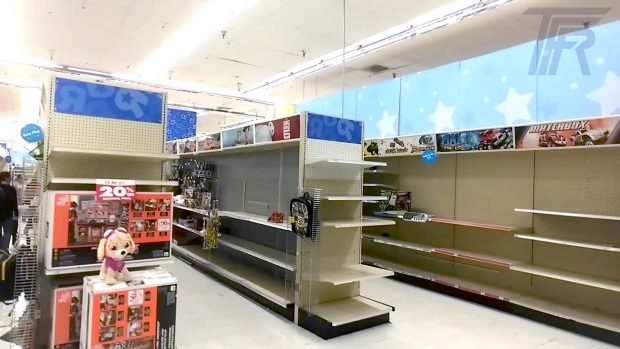 Toys 'R' Us Inc could file for bankruptcy in the coming weeks as pressure from skittish suppliers intensifies, the Wall Street Journal reported on Friday, citing people familiar with the matter.
The company and its restructuring advisers are considering filing for Chapter 11 protection in the U.S. Bankruptcy Court in Richmond, Virginia, according to the WSJ report. (on.wsj.com/2h87WOt)
The privately-held toy retailer had previously said it was working with investment bank Lazard Ltd to help address its approximately $5 billion in debt, of which roughly $400 million comes due next year.
 The potential Chapter 11 filing could be a result of the company's suppliers tightening trade terms, including holding back on shipments unless the toy retailer is able to make cash payments on delivery, the newspaper reported.