Home
»
Disney Pixar CARS 3
,
Mattel Disney Pixar Diecast CARS 3
Mattel Disney Pixar CARS 3: Fabulous Lightning McQueen is Er, Pretty Fabulous
Yep, the Fabulous Lightning McQueen pretty much writes its own headline … tat is just a perfect paint scheme …
Thanks "John H." for the great photos.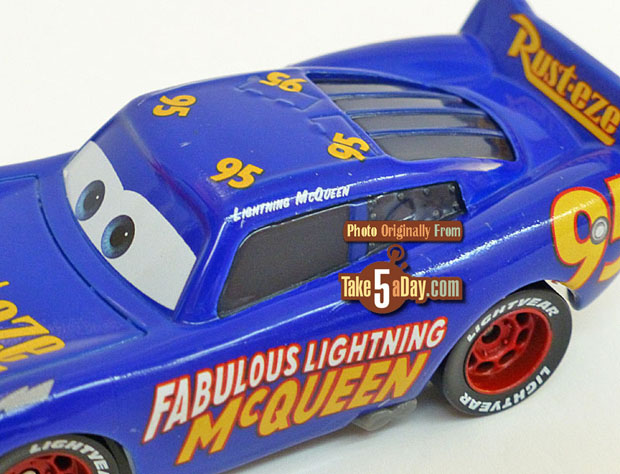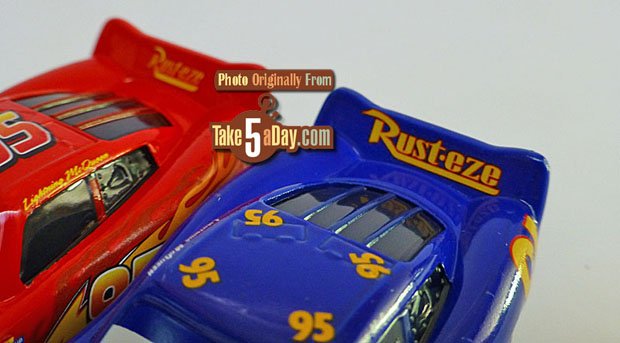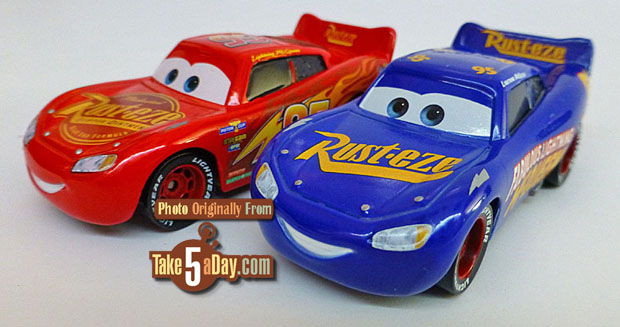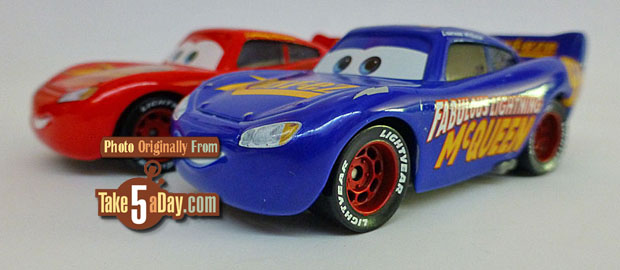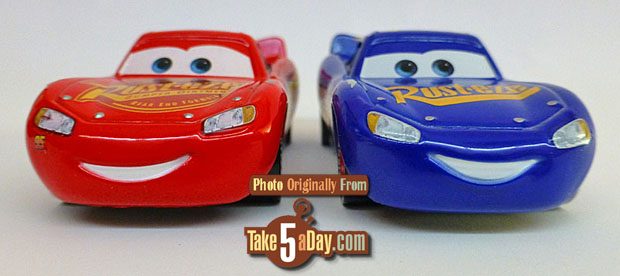 It will eventually be out as a single.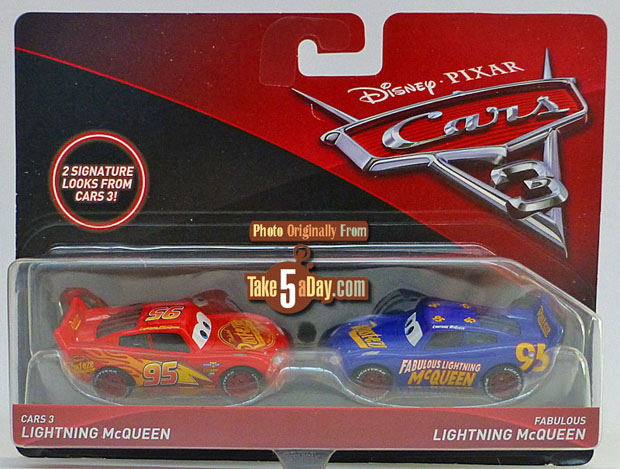 It is interesting in that the photo of the prototype is clearly wrong (Dinoco logo). Presumably at one point, that was the storyline – that he switched sponsors to Dinoco Gas/Oil so he also switched to Doc's number (in stock car racing, the number belongs to the team owner not the racer) but the actual storyline in CARS 3, Lightning is still a Rust-Eze racer now owned by Dinoco (while Cruz is sponsored by Dinoco).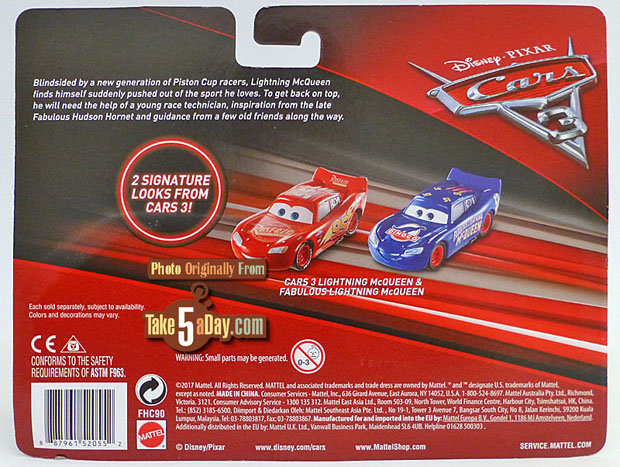 The question is whether this error card will be replaced?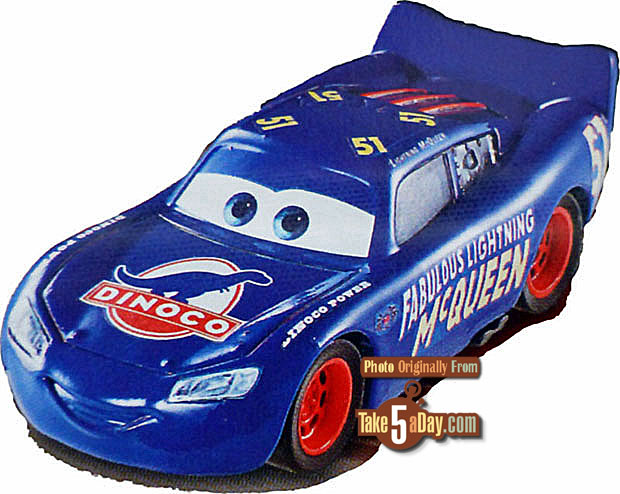 In other cards with errors in the CARS line, Mattel has never replaced the card, just letting it naturally "fade away" as they switch motifs but most of the errors were very minor like listing Hydraulic Ramone as "Red Ramone" on the back of the card but fixed when he was actually released … about the only other major error was Fillmore's name card was listed as "Filmore"* on the Desert Art cards but after all, it was just a typo and not a photograph.
*Fillmore's "Filmore" card is actually the common one on Desert Art available through most of 2006. His name was corrected only in the last few cases before the switch over to the Supercharged theme – and his name has been correct ever since.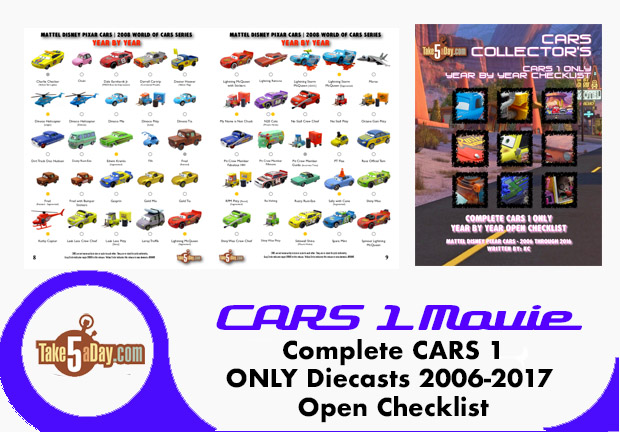 metroxing

22 August 2017

Disney Pixar CARS 3, Mattel Disney Pixar Diecast CARS 3


No Comment