Home
»
Disney Pixar CARS
,
Mattel Disney Pixar CARS
Mattel Disney Pixar CARS: D23 Expo Cozy Cone Alarm Display Unboxing
Thanks "John H." for the great pics and detailed info.
At the 2017 Disney D23, Mattel offered a Cozy Cone Alarm Clock Display …
Yes, it's a display, it's odd that it is NOT an actual working alarm clock but it does have a lot of cute features. It's not small – about 18″ tall.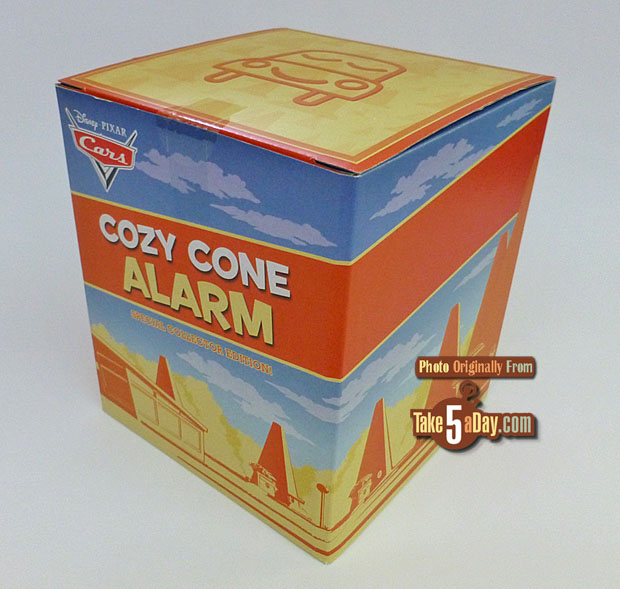 Nice box design.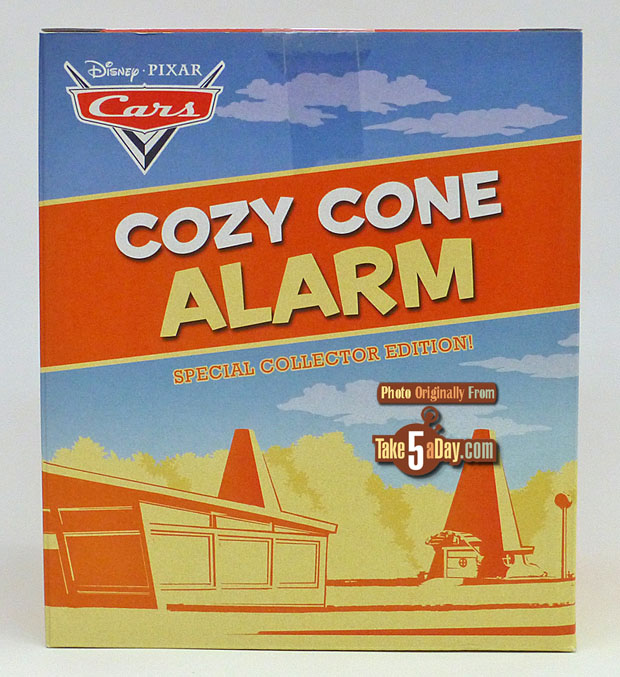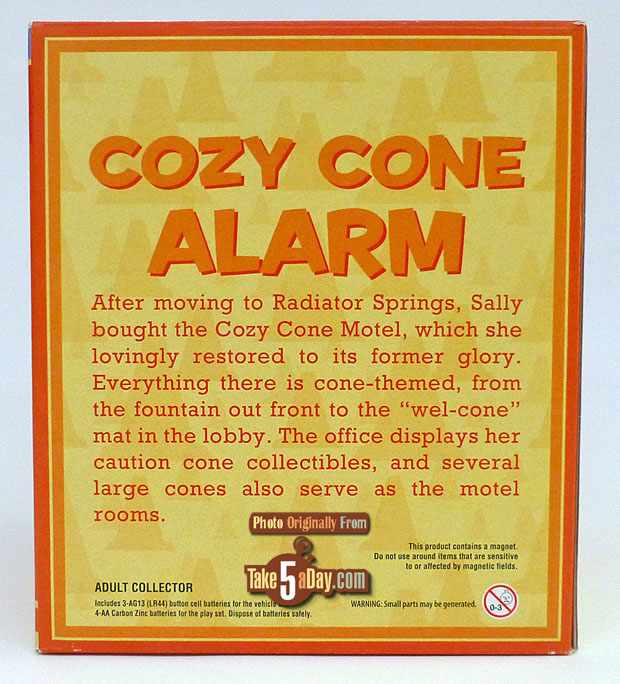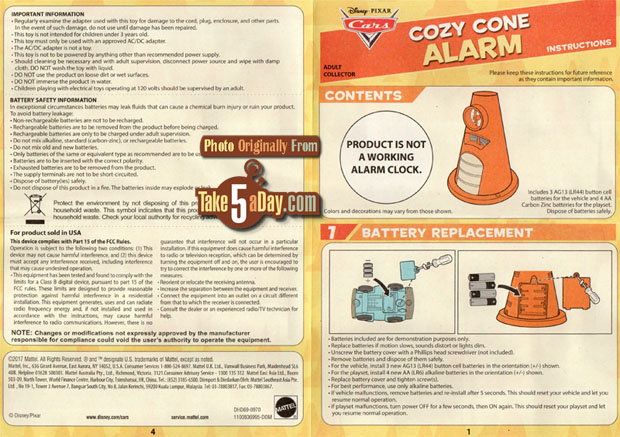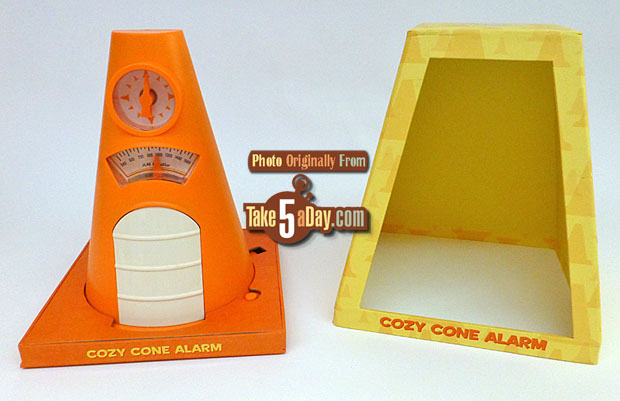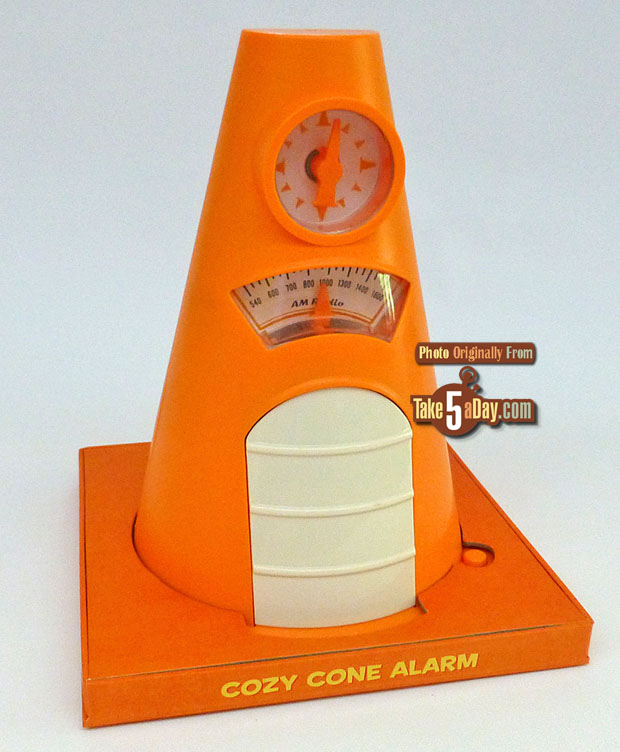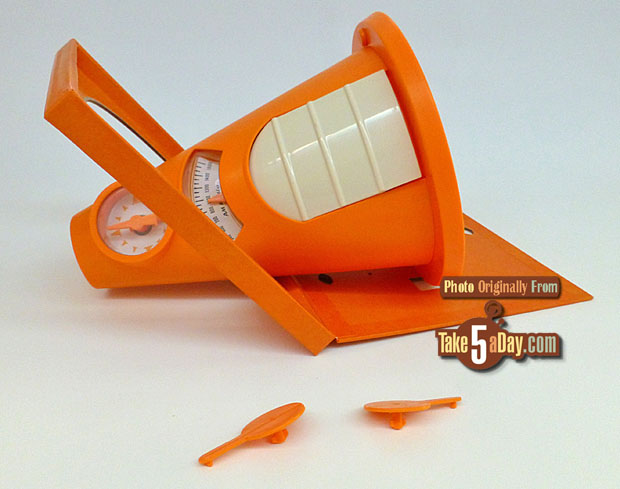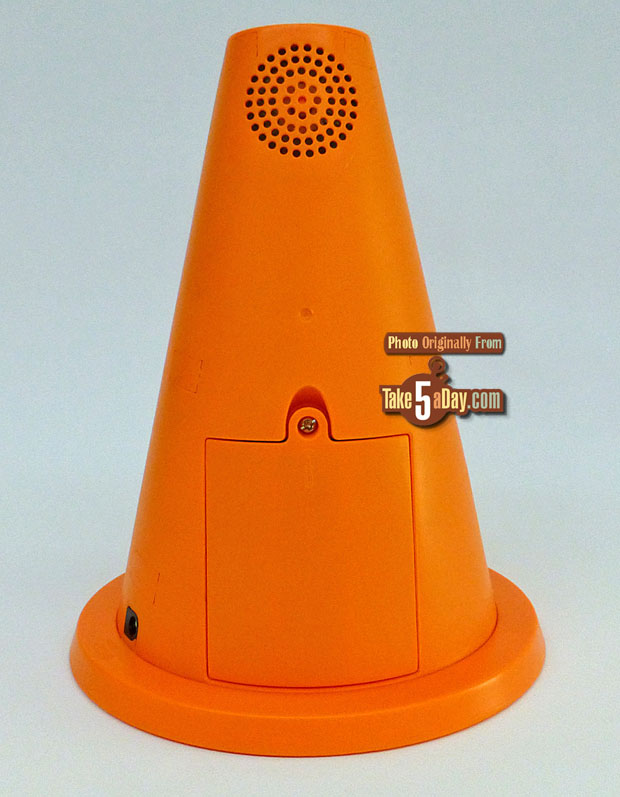 Nice like the recent Precision Series playsets, you can add an AC adapter as opposed to batteries which you might forget to remove and they start leaking.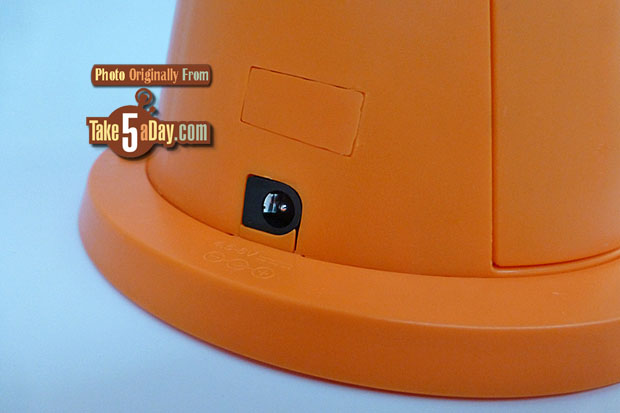 Briefly push the button on the base, the car pops out three times honking its horn and flashing its lights. The two dials light up very bright white, the "clock" spins around, the radio goes to multiple positions and the cone plays sound clips of late 1950's sounding AM radio.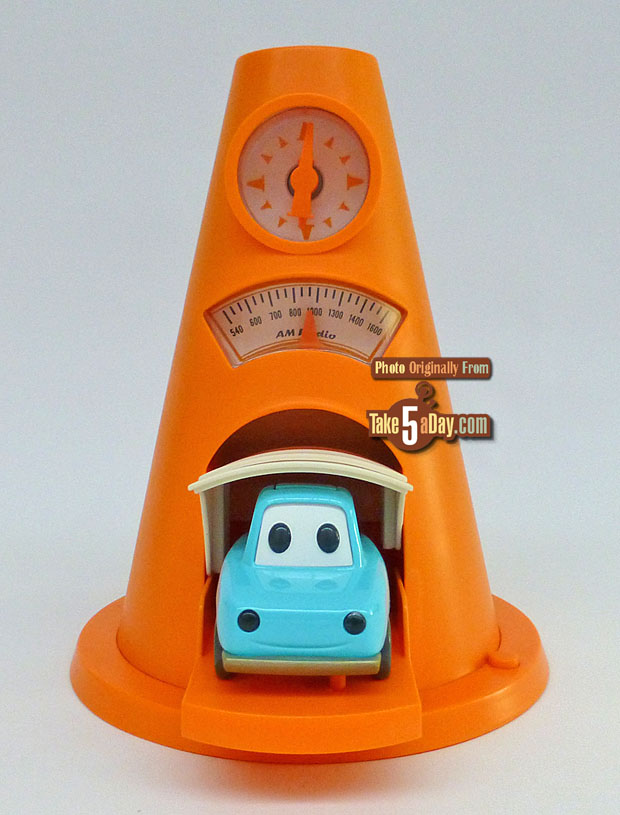 Hold the button for a couple of seconds and the drawer stays open displaying the car.
Normal mode, (batteries or power) car pops out and lights and music show begins.
Light sensor mode, (batteries), after one cycle night light stays on for 5 min. if the room is dark. Or will stay on with a double push of the button. On power it does not go off in 5 min.
Cone

 will run off power adapter even with four AA batteries removed. (Alarm car has its own coin cell batteries.)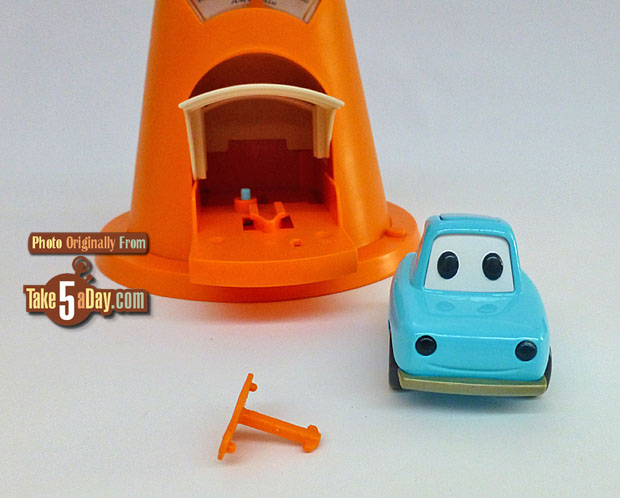 The car can be removed from its shelf and has been designed to snap in and out.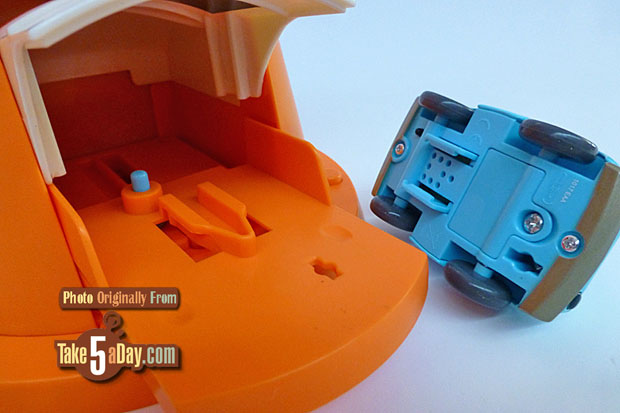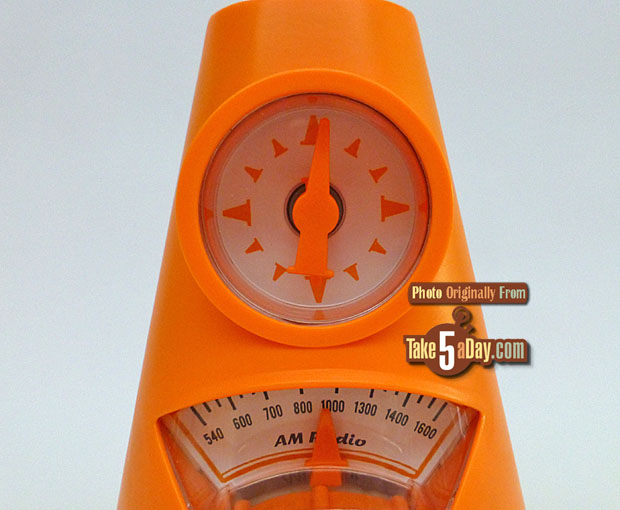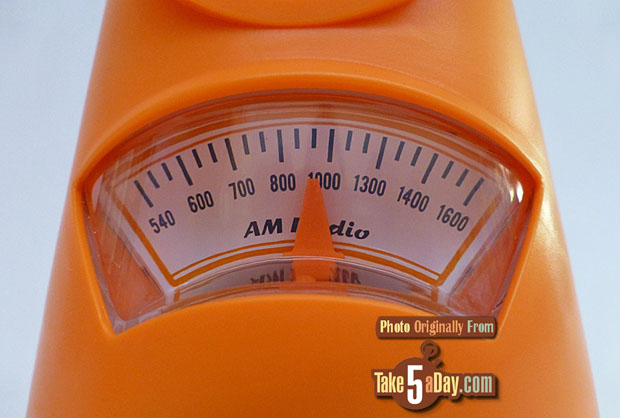 Lightning fits nicely.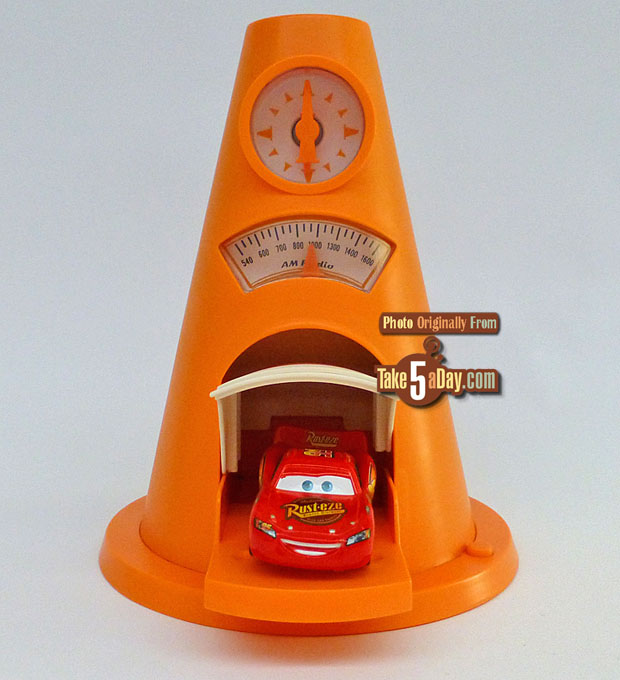 More pics of the ALARM CLOCK CAR in the next post.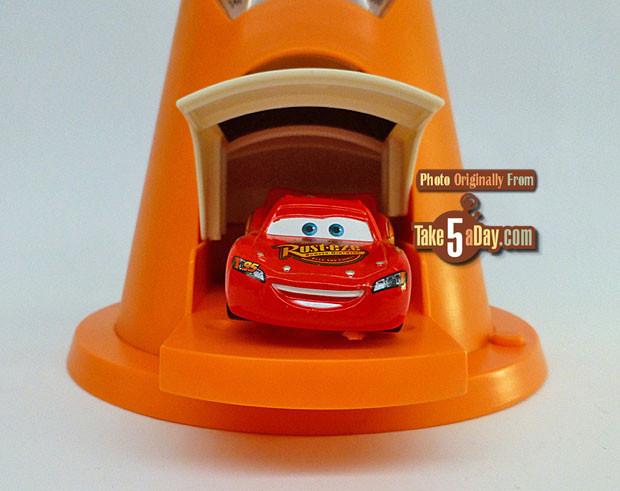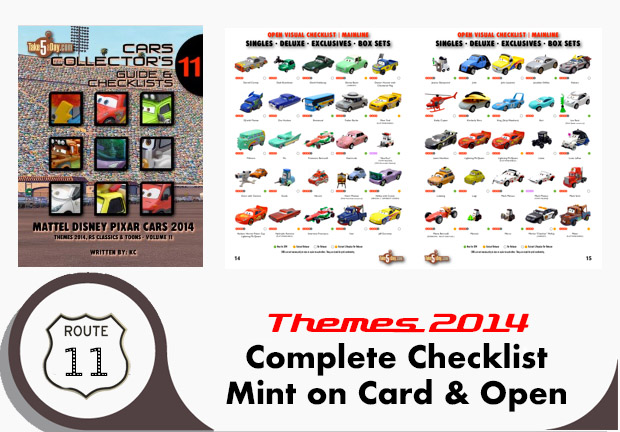 metroxing

27 July 2017

Disney Pixar CARS, Mattel Disney Pixar CARS


6 Comments