Home
»
Disney Pixar CARS
,
Mattel Disney Pixar Diecast CARS
Mattel Disney Pixar CARS: TakeFive CARS 1 Complete Visual Checklist
For those who are just collecting CARS 1 diecasts or want a separate checklist, the 10 YEAR COMPLETE checklist is HERE!
CARS Collector CARS 1 Only Year by Year Checklist.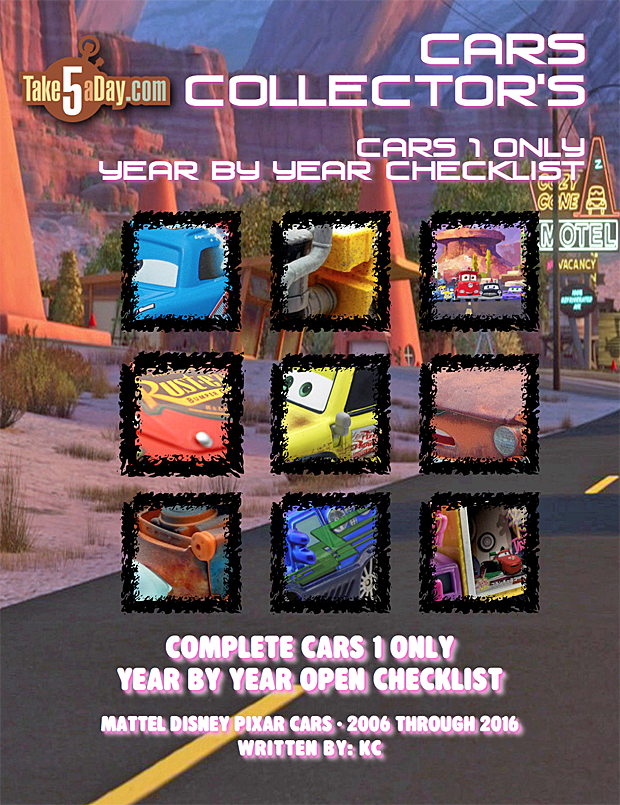 Spoiler alert – 595 diecasts including all the major variants and 32 lenticulars with no accompanying fixed eyed releases. ALL in high res. This checklist is listed YEAR by YEAR so you can track when variants were released.
Most of these lenticulars were segmented faces and some CHASES. There were 81 lenticulars that look just like their fixed-eyed counterparts except for the lenticular windshields so some people may not choose to collect them but they are included.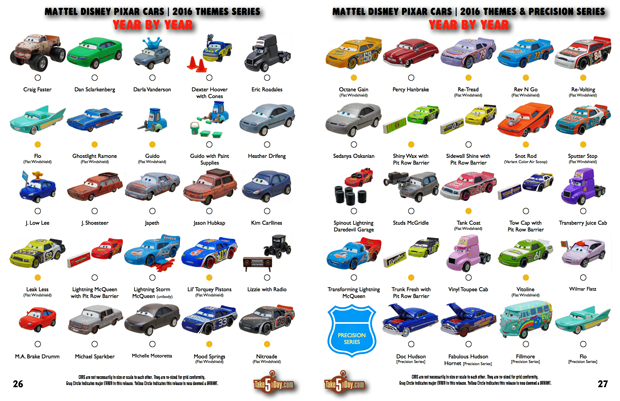 No Toons, no CARS 2, no CARS 3, no Expanded Universe – just CARS 1. 2006 to 2016/2016½.
Though all the Precision Series diecasts are included.
Click here for a PREVIEW.
Ships worldwide. Your orders support TakeFive so thanks!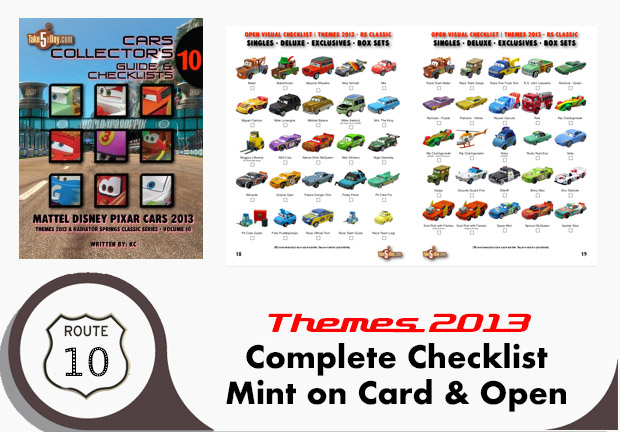 metroxing

23 June 2017

Disney Pixar CARS, Mattel Disney Pixar Diecast CARS


No Comment