Home
»
Disney Pixar CARS 3
,
Mattel Disney Pixar Diecast CARS 3
Mattel Disney Pixar CARS 3: Box Sets So Far
It's hard to tell without looking at the contents of each box set to make the most efficient purchases without too many repeats – here are the box sets out so far:
The Fireball Beach 4-Pack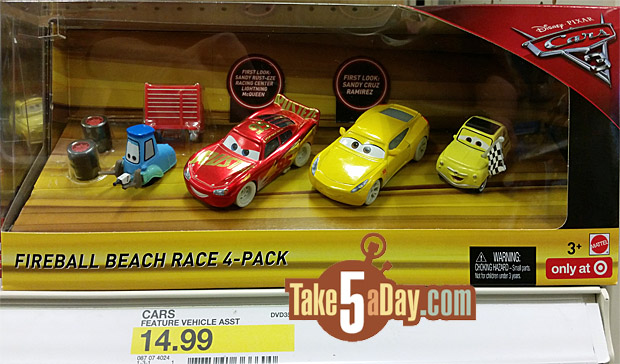 With 4 new releases.
Luigi with Flag is new.
While Guido with tires & tool chest is not really new, the tampo decal on the tool is the new CARS 3 Team 95 logo.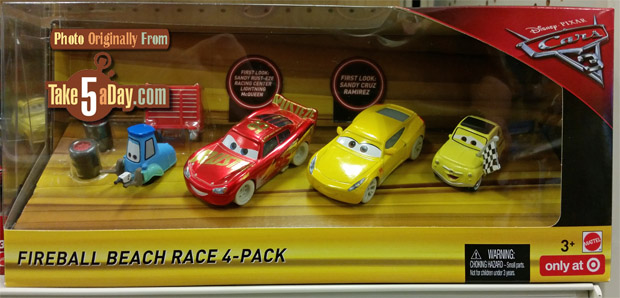 Also new, (Beach Racer) Sandy Rust-Eze Racing Center Lightning McQueen and Sandy Cruz Ramirez.
Notice it says "FIRST LOOK" which implies it's NOT an exclusive – just the "exclusive" first release. It MAY turn out to be an exclusive but toy industry use of the word EXCLUSIVE means it's usually guaranteed not to be re-released in a year so but NOT using it, there are no guarantees – as of now, these two are NOT scheduled to be released in another format but by not using EXCLUSIVE, it basically is the same as the snipe should read "NEW! YOU MAY SEE THEM AGAIN … OR NOT."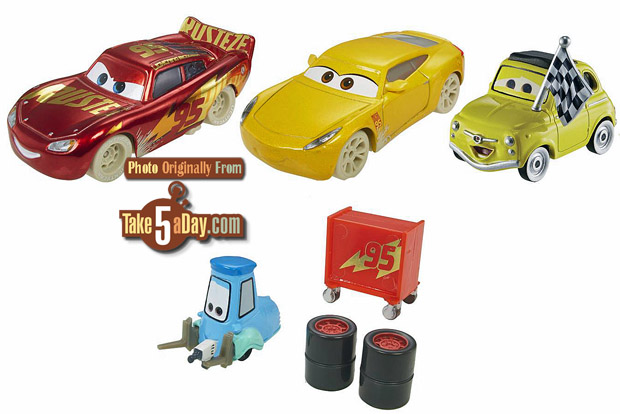 The Walmart Piston Cup Race 5-Pack with: Shannon Spokes (with Headset) – only "release exclusive," … along with CARS 3 Lightning, Brick Yeardley, Daniel Swervez & Jackson Storm, all available as singles. Presumably a WM exclusive though not marked as such.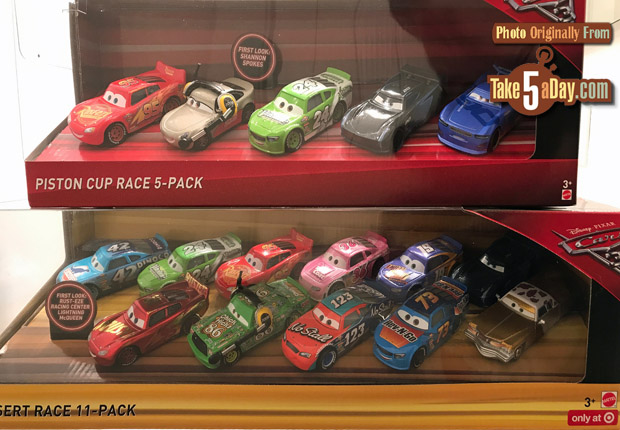 The Desert Race 11-Pack contains 10 Race CARS & Tex Dinoco.
CARS 3 Lightning McQueen, Brick Yeardley (Vitoline), Jackson Storm, Rev-N0-Go racer (un-named), Todd Marcus (no Stall), Reb Meeker (Tank Coat), Cal Weathers (Dinoco), & Bobby Swift (Octane Gain).
Rev-N0-Go racer (un-named) and Todd Marcus (No Stall) are not released in another format so far.
Rev-N0-Go racer (un-named), Todd Marcus (no Stall)
The Rust-Eze Racing Center Lightning McQueen with regular tires is also a first release exclusive in this box set.

Thanks "TarheelBill" for some of the photos.
Amazon also has this 3-pack listed …
The price seems a little high for a 3-pack even with (deluxe) Mack – should be around $15-$17? (John H. thinks its might a Kohl's exclusive – anyone shop at Kohl's?)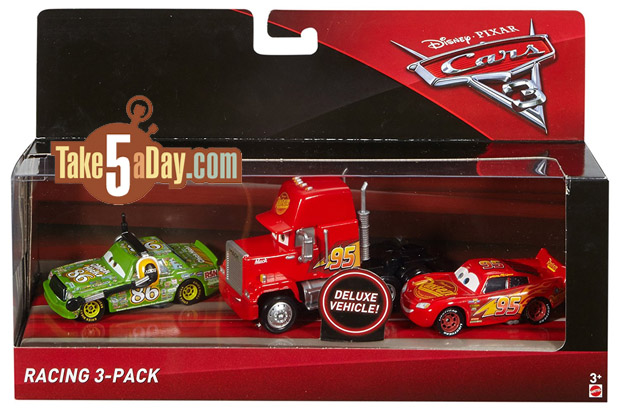 All three are available in other configs – singles, 2-packs and box sets.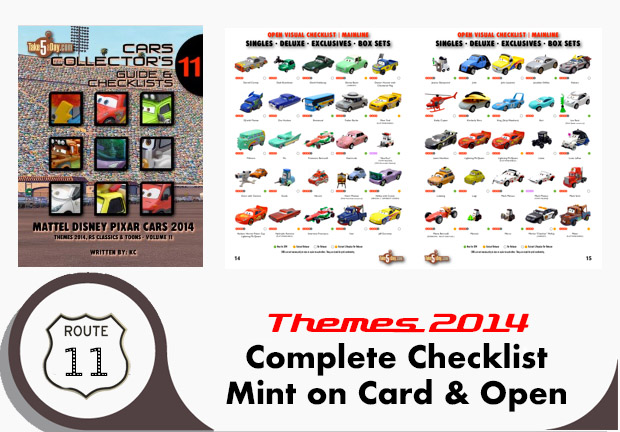 metroxing

2 May 2017

Disney Pixar CARS 3, Mattel Disney Pixar Diecast CARS 3


One Comment