Home
»
Disney Pixar CARS
Disney Pixar CARS: Add the Italian CARS Mag + Paper Town to Your Collection
Cleaning up for a move and clearing space for CARS 3.
Bid on owning ISSUE #1 to #31 of the CARS magazine (there are a few upes so you get 33 or 34 issues).
Keep in mind ALL the text is in Italian!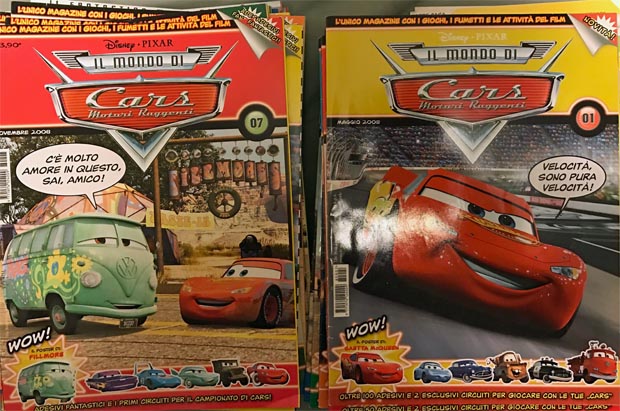 It's too bad an English version was never available. You get a poster of a CARS character and "game" cards in every issue.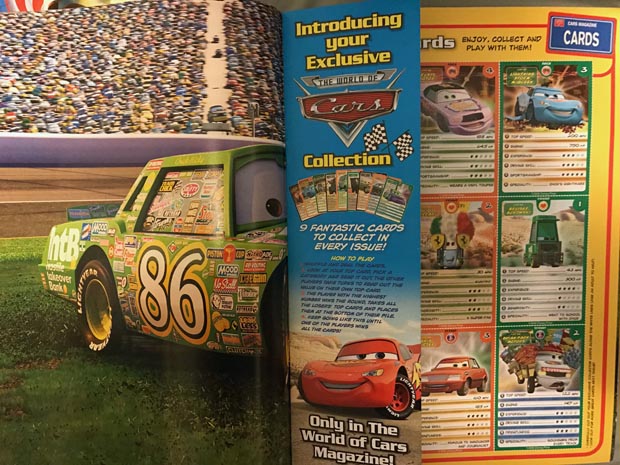 There was at least pages of stickers IN EVERY ISSUE!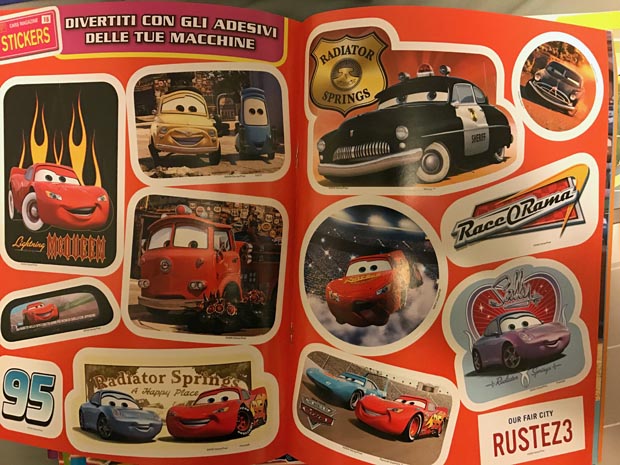 And totally random and creative!
Also a comic n every issue – in Italian!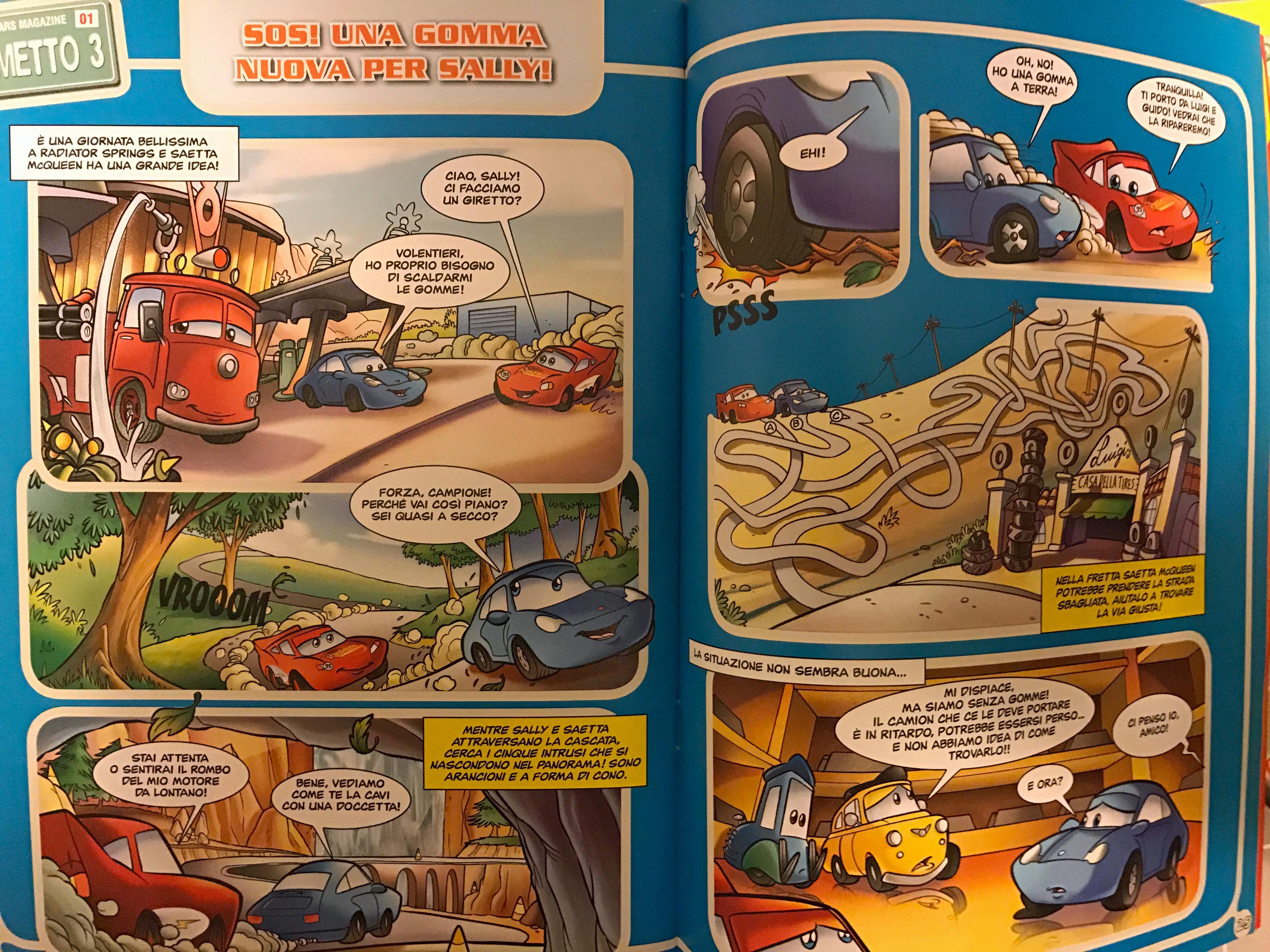 WAIT, there's more! Included in every issue, cardboard punch outs!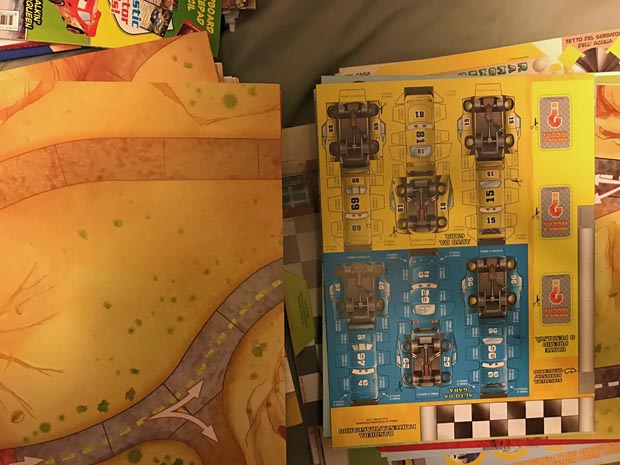 In some issues, racers to play in a game. Track assemblage over a couple issues.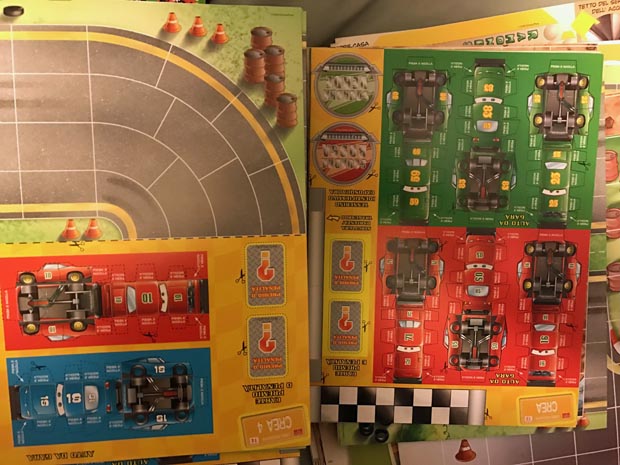 And the town as a cardboard cutout!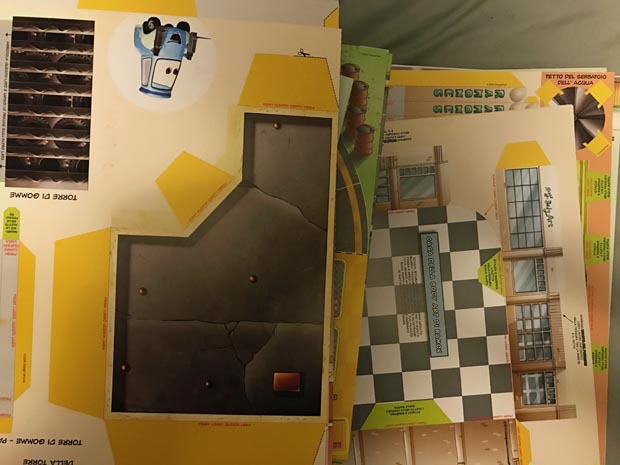 You even get trees!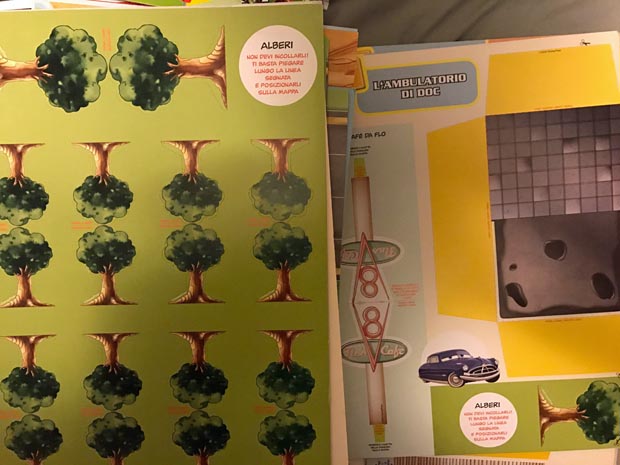 Over 2-3″ of the cut-outs – good luck assembling!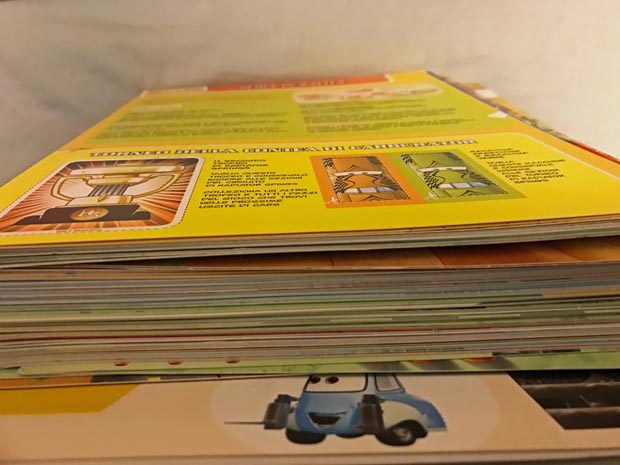 The ORIGINAL Mattel ad advertising this new diecast line.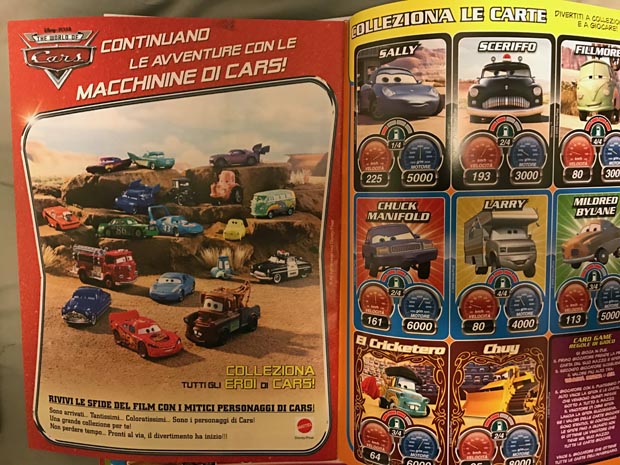 PLus the two STICKER BOOKS (US release) – totally ripped apart but all the stickers are there … I just wanted scans of the backgrounds.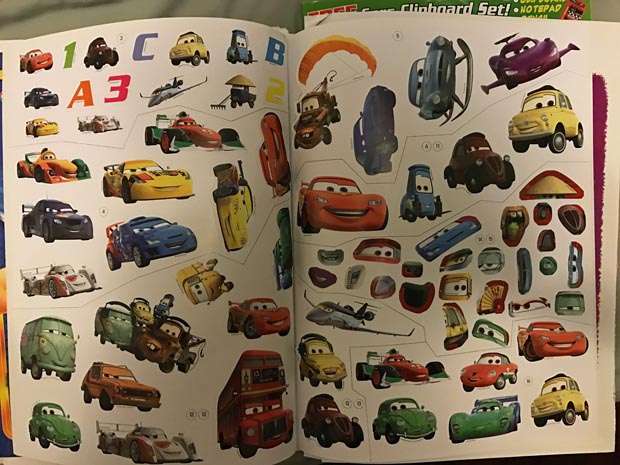 Plus the Italian Panini Mags + Extras!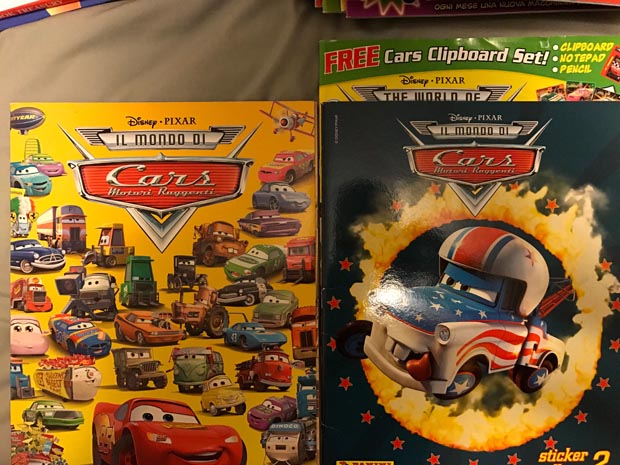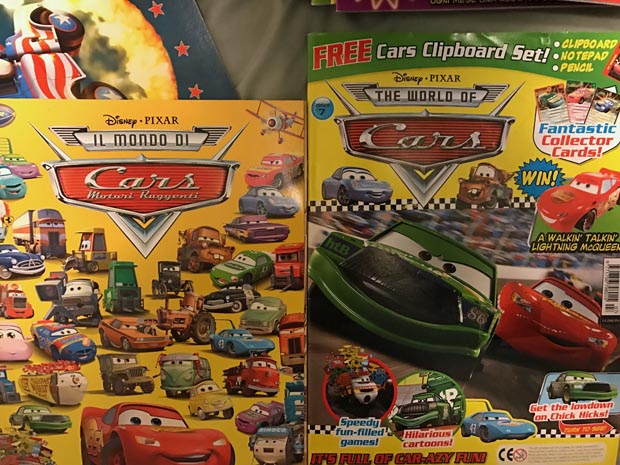 Send in your bid to metroxing (at) gmail.com – if your bid is close, I will email you. ENDS SUNDAY the 19th at midnight. (Shipping is included in your bid). Thanks for your support of T5!
Thanks Luca for providing these years ago!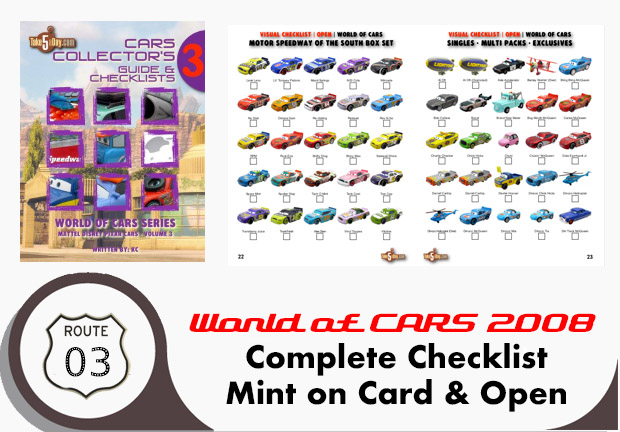 metroxing

16 February 2017

Disney Pixar CARS


No Comment