Home
»
Disney Pixar CARS
,
Disney Pixar CARS 3
,
Mattel Disney Pixar Diecast CARS 3
Mattel Disney PIxar Cars: 2017 Diecasts Pull In
Thanks "Scott M." for the heads up and great photos.
As others have reported, some 2017 Themes diecasts have started to show (CARS and CARS 2 only, of course).
Technically, it's a little late but of course, 2017 will be a good unique year with the release of CARS 3 diecasts … presumably the CARS 3 diecasts themes will join this lineup look with new "banners."
There is a new release!
Wilmar Flatz was the only diecast released as a lenticular and never released as a classic fixed eye version – well, here she is.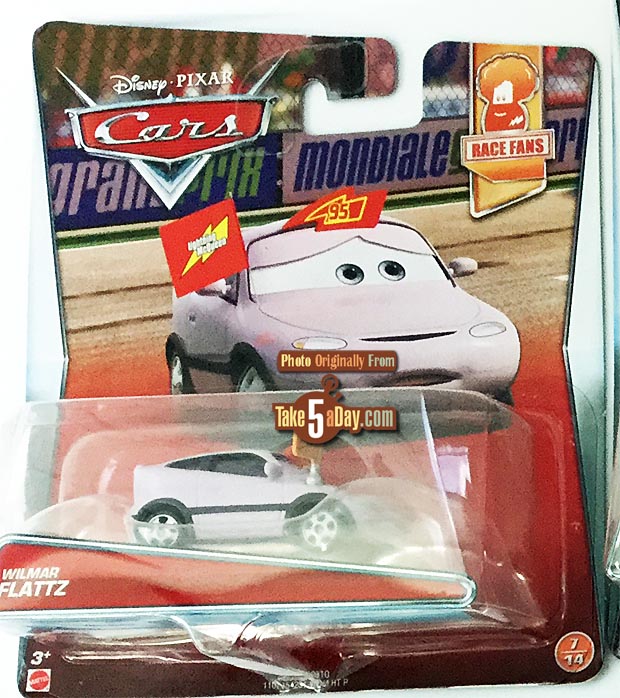 And Petro Cartalina's 2-pack was never officially released in the US but here he is as a single. Matti has been released in several box sets and as a Final lap single but I believe this is his first appearance as a mainline single.
For trivia buffs, Matti was the last numbered single – #165 … they have released about 900 singles since then. 🙂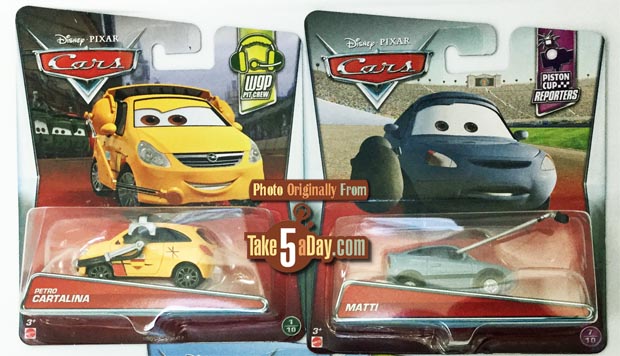 This is also the first appearance of Alloy Hemberger as a single (previously box set) and PF Flea (previously only in the 2-pack). FLIK is coming as a single also.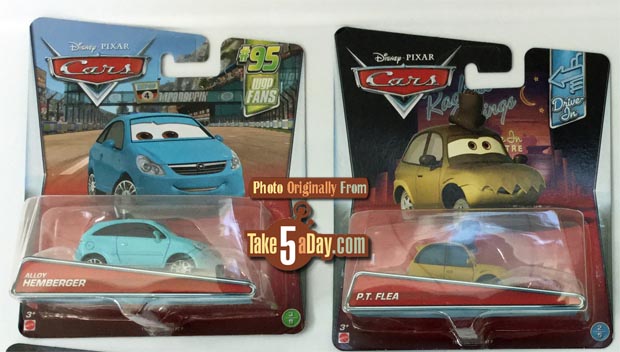 And some returning old favorites, classics and releases not available for a couple years like Cartney & Tubbs Pacer with Paint Spray.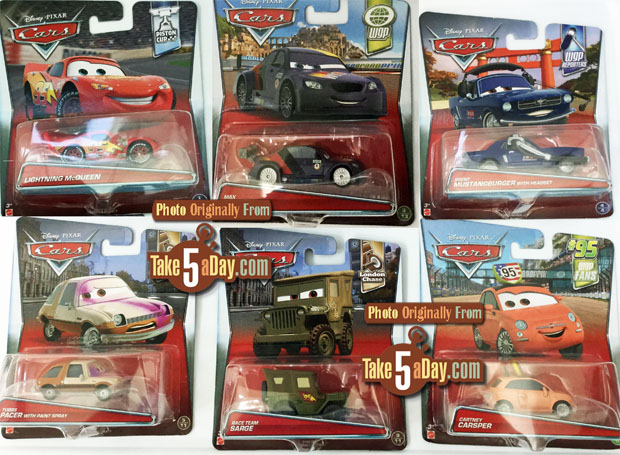 Plus more PC Racers with flat windshields (presumably).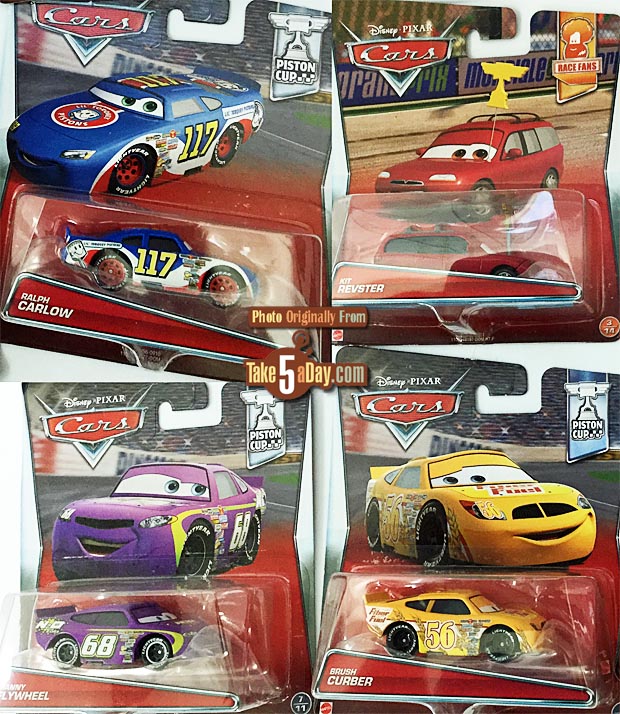 New cardbacks – nothing too revealing but still a nice assortment.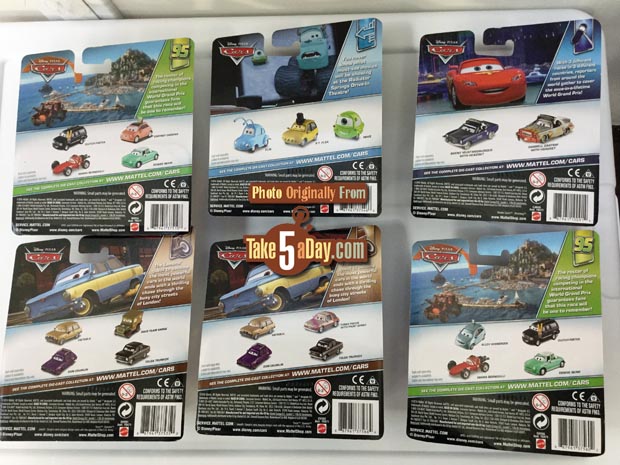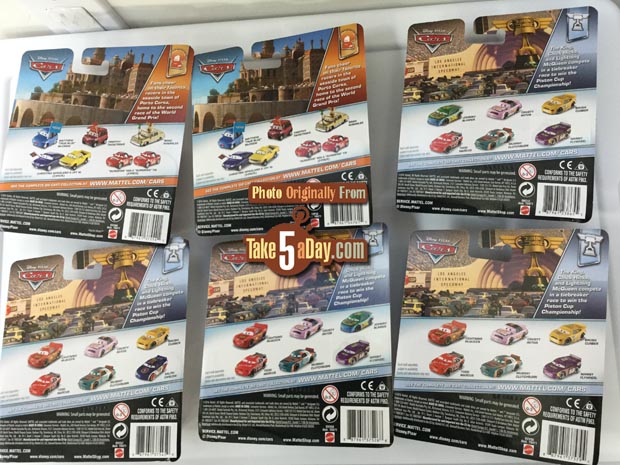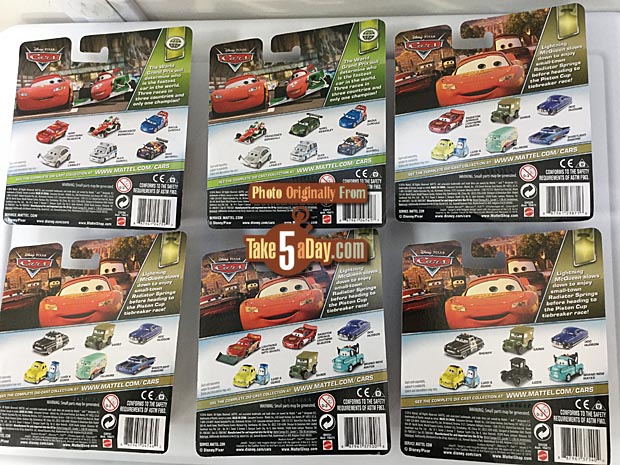 Thanks "Scott M."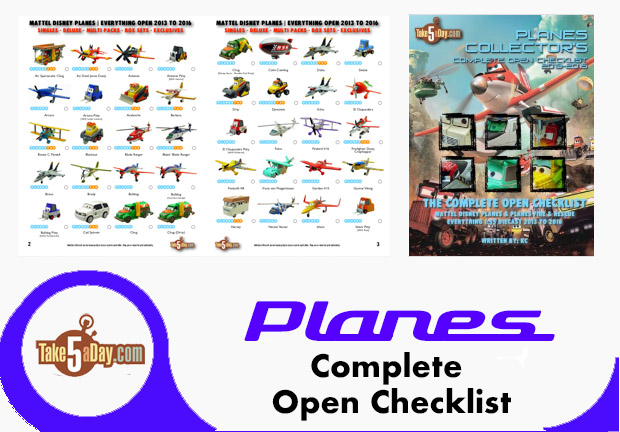 metroxing

6 December 2016

Disney Pixar CARS, Disney Pixar CARS 3, Mattel Disney Pixar Diecast CARS 3


7 Comments